By Tracy Wang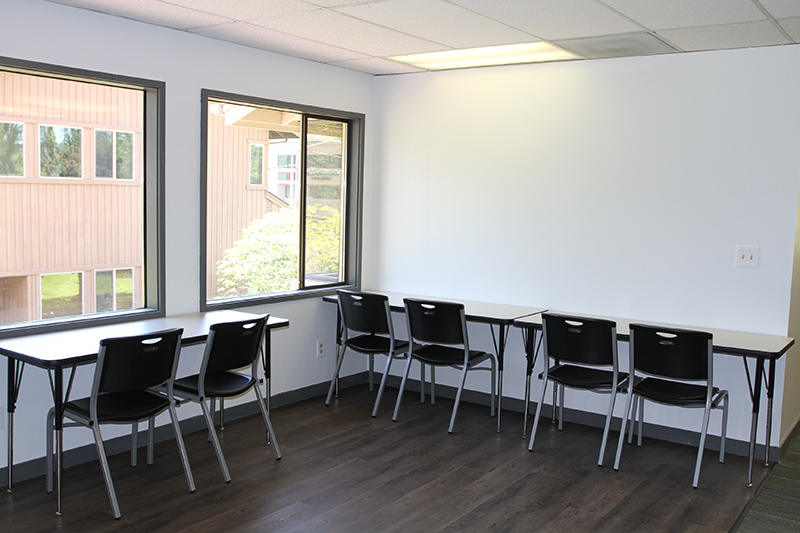 As a branch of the Solomon International School (SIS) in Everett and Edmonds, the Solomon Education Center (SEC) is currently open to enroll students for the summer programs and at the final stage of preparing to open in July. To continue the success of the 100% four-year university admission rate of its domestic and international graduates since 1994, Principal Richard Lee has developed a series of unique and long term programs for students from elementary school to university and even beyond. Based on the student's' needs, SEC also offers various packages of programs such as homework drop-in sessions, English as the second language (ESL) classes, SAT classes and so on in order to help the students thrive as early as elementary school.
As a certified state principal for the SIS for twenty-two years, Lee has found out that the biggest issue for the English Language Learners (ELLs) in Seattle is the lack of direction and opportunities. Many parents of these ELLs do not understand much of the school systems here in the United States. As a result, those students do not know how to prepare for high school, the crucial period in which universities put the most emphasis on, as well as university.
When asked the reasons in opening such an education center, Lee pointed out, "all the teenagers, whether they are Asians or Americans, somebody needs to monitor them." He stressed the importance in having someone else other than the school teacher to monitor the student's progress and performance at school. Since the school system is unable to provide the one-on-one care and attention to each student, it is essential for the SEC to act as the extra help in giving enough guidance to the student. The teachers and Lee will act as the advisers who will help the students find out their weaknesses and strengths, and then make detailed plans in eliminating those weaknesses by evaluating their transcripts and keeping constant communication with their schools.
Other than the one-on-one care for the students, another unique quality of the SEC is its focus on second chances. Because Lee recognizes the challenges and difficulties faced by many domestic and international students, SEC is ready to offer courses for credits on both high school and university levels. With all the teachers to be certified, Lee said, "we are the only training center among the Chinese community to offer credit courses" and "we are estimating to get anywhere between 3.5 to 3.7 GPA." If a student misses out the first year of high school because of ESL classes or does not perform in one class as well as one expects, one can take courses at SEC to replace or supplement those credits.
Besides the attention on long term learning and second chances, SEC also plans on building a large community of parents, students and teachers by creating numerous social events, such as ski club, bicycle club and community service projects. In order to alleviate the tuition burden on the parents, SEC offers real estate investment programs. Lee explained, "with the money they earned, they can educate their child for free basically."
Since SEC is targeting the American, Indian, Chinese and Korean communities in Seattle, it chose to locate its center at Bellevue that has a diverse population including 48% Caucasian and 52% people of other ethnicities. Larger in floor space than many other education centers, SEC takes up to around 3,450 square feet, and includes 10 classrooms. As a senior principal, Lee aims to treat SEC as an individual school system. He plans to utilize all his past experiences in the education field and his updated learning in all the workshops to challenge himself and provide quality education to the students of every age.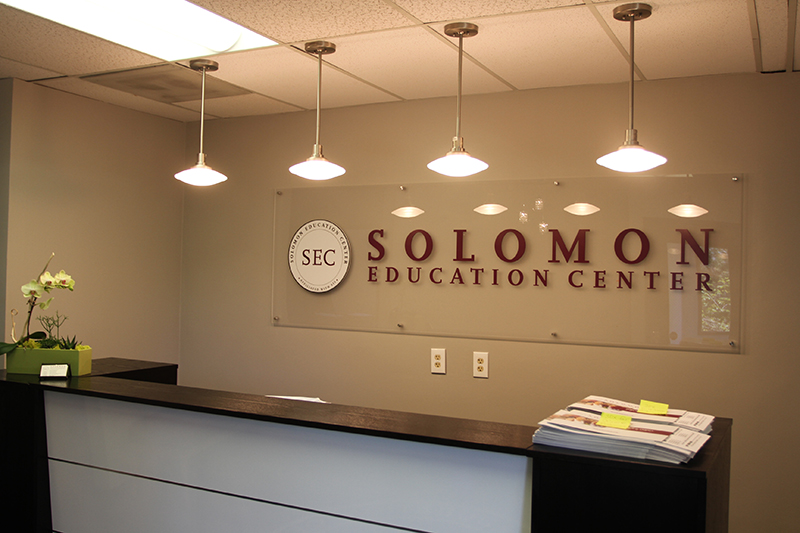 Solomon Education Center
Tel: (425)395-8000/ (206)483-4385 (Chinese)
Address: 914 140th Ave NE Suite 201
Email: sec@solomonschool.com
Website: www.solomoneducationcenter.com
Open hours:
Sep-Jun: Tues-Fri, 1:00 p.m.-9:00 p.m./ Sat, 9:00 a.m.-5:00 p.m.
Jul-Aug: Tues-Fri, 9:00 a.m.-5