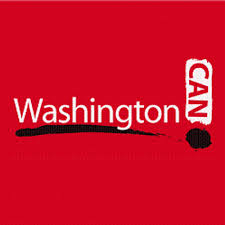 ​ The Rental Housing Association of Washington announced they are suing the City of Seattle to block the Move-in Fee Reform legislation. "The Move-in Fee Reform legislation is a reasonable and moral policy that is designed to help people from vulnerable communities access housing. The decision to file a lawsuit over this modest legislation demonstrates that RHAWA doesn't care if people of color, single moms, seniors, people with disabilities, and low-income families are no longer able to live in this great city. As big moneyed interests try to attack the progress we have made, we will continue to organize. We are part of a broad movement of communities standing together to fight for equity and justice," said Mary Nguyen, Executive Director of Washington CAN!.
Throughout the year last year, dozens of organizations supported the Move-in Fee Legislation, including NARAL Pro-Choice Washington, Seattle Education Association, and the Tenants Union.​ Jessa Lewis, the Executive Director of the Tenants Union, said, "In the fastest growing city in America, it is essential to have basic renter protections that enable working class and vulnerable populations access to a place to call home. Capping the types of fees that can be charged and allowing for installments has nothing to do with rent control and it's a shame taxpayer money will be spent defendin​g the ordinance."
The Move-in Fee Legislation is incredibly important for Seattle renters. "This is a solid policy to provide people of color and families access to housing in Seattle – where social services and jobs exist. Is it really fair to keep pushing our housing problem into other cities by pushing people further and further out with limited resources?" said Charon Stewart-Silvano, a South Seattle renter.