【Dance】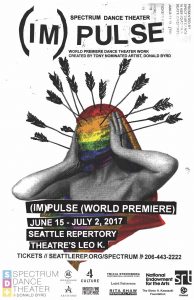 (IM)PULSE
When: June 15 – July 2
Time: 2pm/7:30pm
Where: Leo K. Theatre
Info: SpectrumDance.org
Spectrum Dance Theater closes out its progressive 2017 Season with a highly anticipated World Premiere titled (IM)PULSE, a two-part dance theater work that explores acts of violence perpetrated against the LGBTQ community in American society and how the minds of those attacked often respond in unexpected ways.  It is a response not only to the 2016 Orlando Pulse Nightclub tragedy that left 49 people dead and dozens injured, but also to the on-going aggression towards the LGBTQ community. Utilizing a visceral protest-art performance style popularized in the 1990's New York 'downtown' art scene, (IM)PULSE incorporates the text of gay artists David Wojnarowicz, a painter, photographer, writer, filmmaker, performance artist, and AIDS activist, and playwright Brian Quirk (2010 winner of The Robert Chesley Award) to bring unique life to the social issues connected to this community.
【Musical】
The Legend of Georgia McBride

When: June 9 – July 2
Time: 2pm/7:30pm/8pm
Where: The Allen Theatre at ACT Theatre
Info: http://www.acttheatre.org/
ACT (A Contemporary Theatre) is pleased to announce the music-filled comedy The Legend of Georgia McBride as the next show in the 2017 Season. Hailed by critics as "a genuine crowd pleaser", Matthew Lopez's sassy sizzler is a show about love, life and drag. After enormous success Off Broadway in 2015, ACT is excited to put its stamp on this heartfelt, yet salty, play. After years of struggling at a small-time club in the Florida Panhandle, Casey (Adam Standley) realizes it's now or never for his career as an Elvis impersonator. Enter Miss Tracy Mills (Timothy Piggee), a self-proclaimed grand dame of drag who guarantees Casey's life is about to get "all shook up." This hip-shakin', heartwarming tale explores what happens when one man trades in his blue suede shoes for platform pumps and discovers he ain't nothing but a drag queen. Also featuring ACT Core Company member, Claudine Mboligikpelani Nako (Jo), and the talents of Charles Smith (Rexy/ Jason) and Jeff Steitzer (Eddie).
【Festival  】
Lotsa Asian American Fractured Fairytales Festival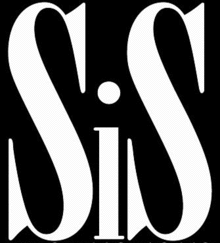 When: June 17 – 25
Time: 5pm/7pm/7:30pm
Where: 18th & Union and Youth Theatre Northwest
Ticket: General Admission $15-$25; Youth ages 19 and under are only $5
Info: https://18thandunion.org/laaff-fest (18th & Union)
http://laaff.bpt.me/ (Youth Theatre Northwest)
SIS Productions in partnership with 18th & Union and Youth Theatre Northwest present the premiere of Lotsa Asian American Fractured Fairytales! LAAFF Fest brings to life a delightful collection of deliciously fun, family-friendly fairytales with a feminist flair! Very loosely inspired by Asian and American tales, these six ten-minute scripts are penned by Asian American women and one teenage American girl, directed by Asian American women and featuring over 20 Asian American actors!