By Zita Lam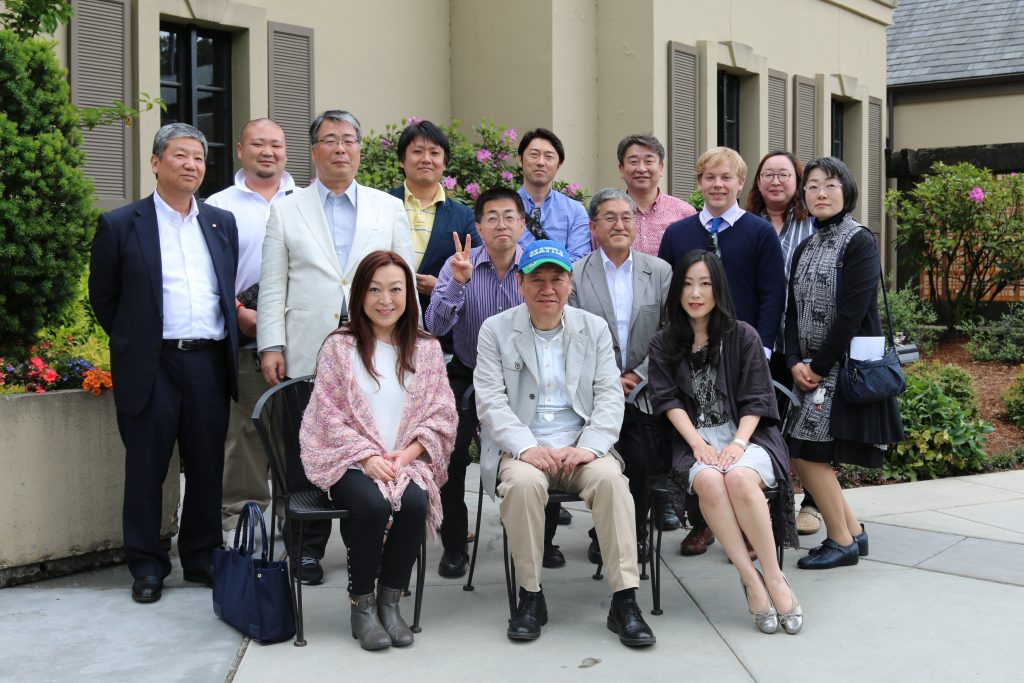 Located on the Pacific coast of Japan, Hachinohe is a port city which originally traded goods through the port of Tacoma. Years after the two cities had maintained a trade relations, Hachinohe has been able to become a sister city with Federal Way dating back to August 1, 1993. This relationship of cultural exchange between Japan and the United States will mark its 25th anniversary next year. In preparation for the celebration, Mayor of Hachinohe City, Makoto Kobayashi, made his fourth visit to Seattle.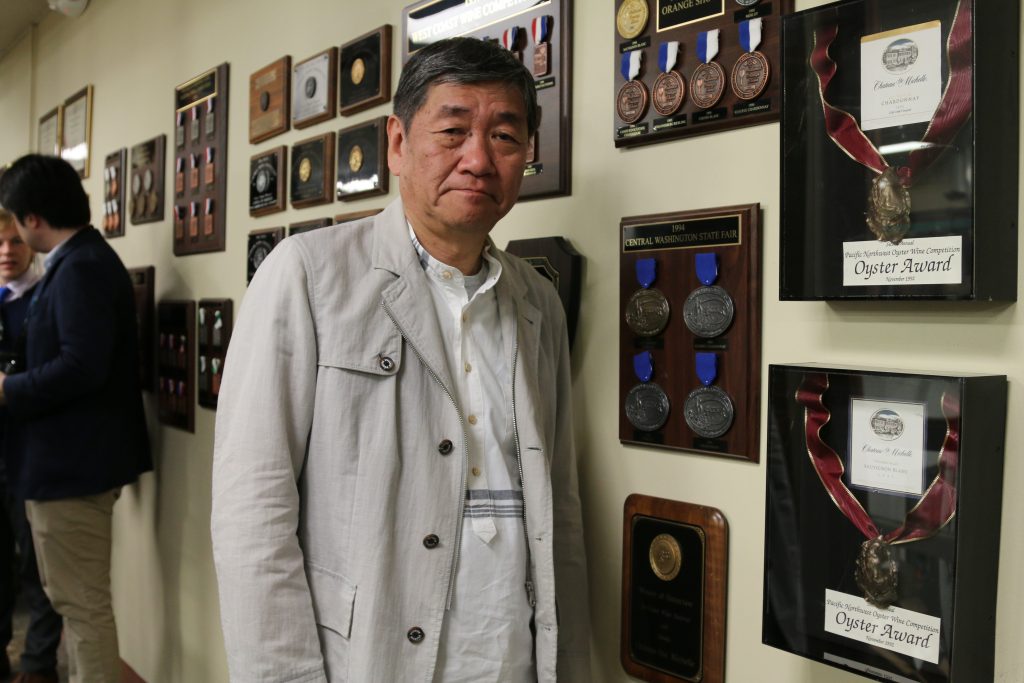 "This trip we came for three objectives." stated Kobayashi. Meeting Jim Ferrell, the mayor of Federal Way, was the first stop of his route. In order to commemorate the twenty-five year relationship between these two cities, Ferrell announced his plans to visit Hachinohe and send delegates to the city. After his meeting with Ferrell, Kobayashi traveled to Portland's Japanese Garden for his second objective.
Six years ago, east Japan experienced a great earthquake and tsunami. During that time, the Okuki Itsukushima Shrine in Hachinohe and the torii gates were destroyed and washed away by the sea. Two years later, two top parts were washed up and discovered in oregon. It took them awhile to figure out what and where they came from. Kobayashi described the parts were "in the pretty rough shape." He said, "Out of the whole gate, they only were able to find two top portions. How they actually identify it is because one dedicator's name was written on it."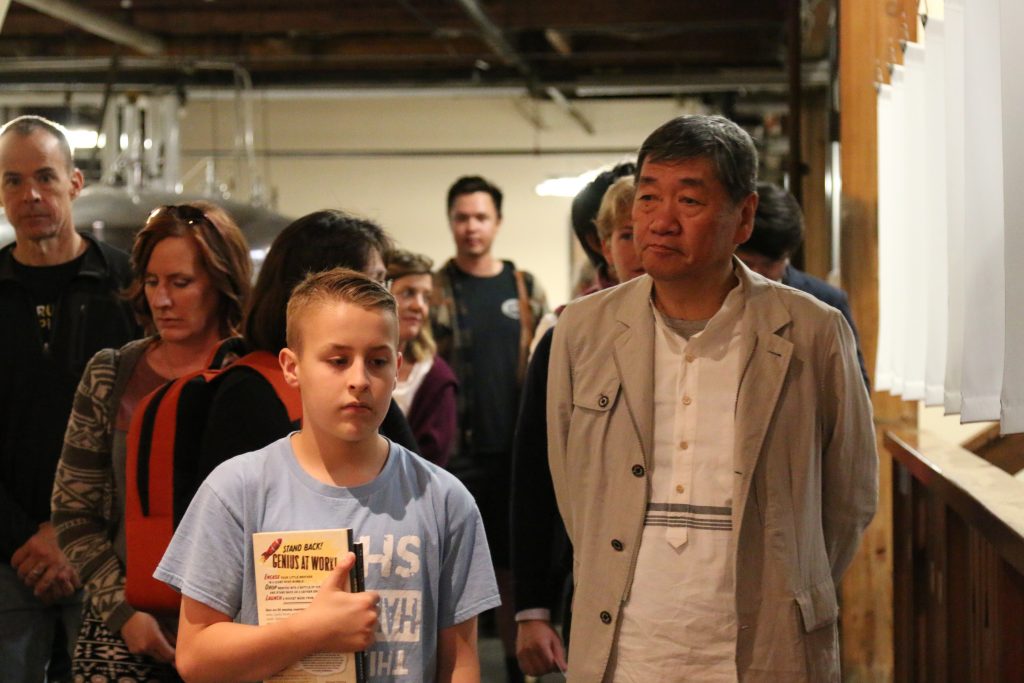 After contacting a variety of people from Japan and Oregon, they were able to ship the parts back to Hachinohe to restore and replace them. Last year a ceremony was held where the city reinstalled the brand new torii gates discovered in Portland. In order to show their appreciation during Kobayashi's visit, twelve middle school students from Hachinohe came to perform at Portland's Japanese Garden.  "The objective of this trip is to thank all the people who have helped in the Portland Japanese Garden. It was really the people from there that was able to bring it all the way back. They were the main contributors and the lead of the project." Kobayashi continued,  "I was extremely moved by the wonderfulness of people in Portland doing that. We want to be able to express how deeply grateful we were."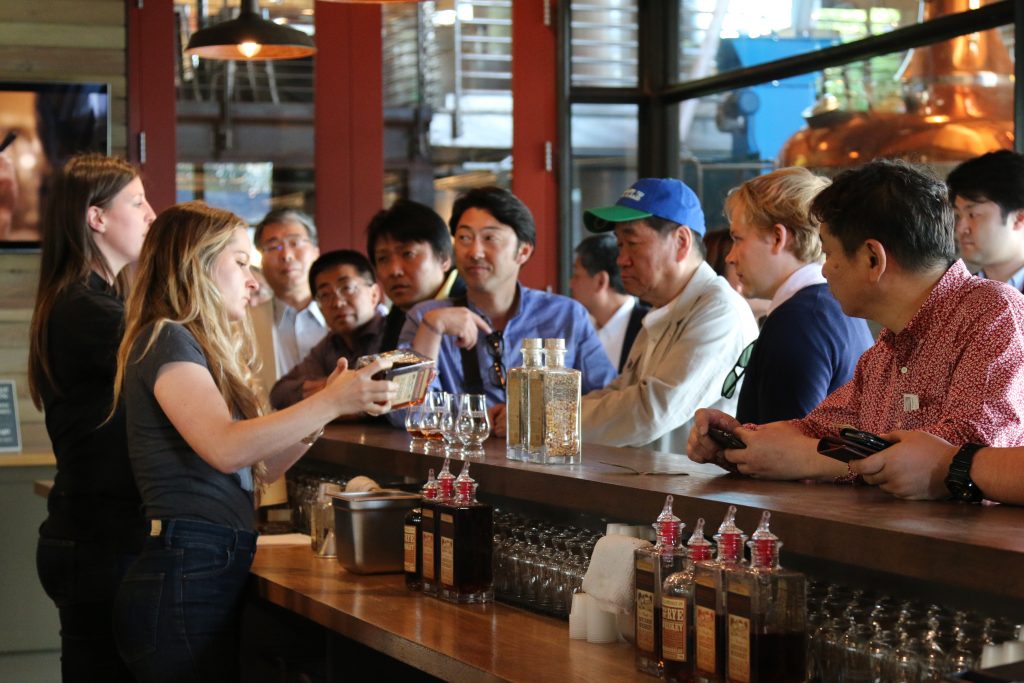 Kobayashi then made his trip back to Seattle before leaving on the first week of June. He attended a promotional event which was held at the residence of the Consulate General of Japan. Three Japanese companies, Momokawa Brewing, Inc., Takara Inc., and Sato Arpajon Inc. were also invited by the mayor to come to Seattle. These companies prepared food they produce such as sake, black garlic and cheesecake, which are often time featured locally at Uwajimaya. "We were able to make the hachinohe style dishes for everyone at the event. We also provided the recipes for people who want to share it with their friends, family, and businesses. So that they will be able to make the food in the Hachinohe way." Kobayashi added.
Recently named the fifth biggest port in all of Japan when it comes to the monetary profit from the amount of fish caught, Hachinohe city is well-known for its massive catch of squids, mackerel, and scallops. To be able to visit the Pacific Northwest once again, Kobayashi commented on his impression of Seattle, "I really love Seattle. I think it's a wonderful city just the atmosphere here is really great, and it has a lot of good seafoods. I'm also very interested in all of the companies that come from Seattle like Microsoft and Amazon. In fact, we just visited Boeing today and it was really great. It's just that everyone is really friendly. It's a great city and I love it."