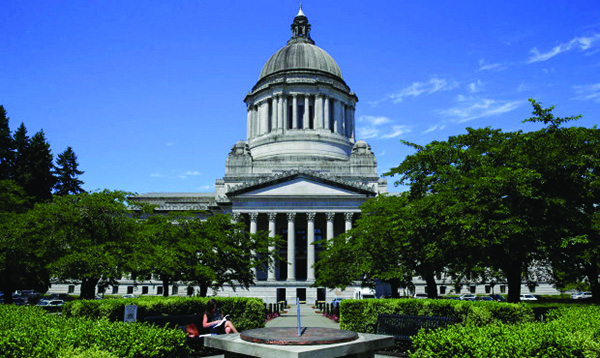 The Legislative Building is shown Friday, June 30, 2017, at the Capitol in Olympia, Wash. (AP Photo/Ted S. Warren
OLYMPIA, Wash. (AP) — With less than an hour to spare, Gov. Jay Inslee signed a new two-year $43.7 billion state operating budget in time to avoid a partial government shutdown.
His signature came after rapid voting Friday in the Legislature the same day details of the budget were publicly released. The Senate approved the measure on a 39-10 vote, followed by the House's 70-23 vote.
The budget spends $1.8 billion on K-12 public schools over the next two years. That investment is part of a $7.3 billion hike over four years designed to satisfy a state Supreme Court ruling that the state had not adequately funded basic education.
The budget also adds $618 million for public employee collective bargaining and pay and $102 million in mental health spending.