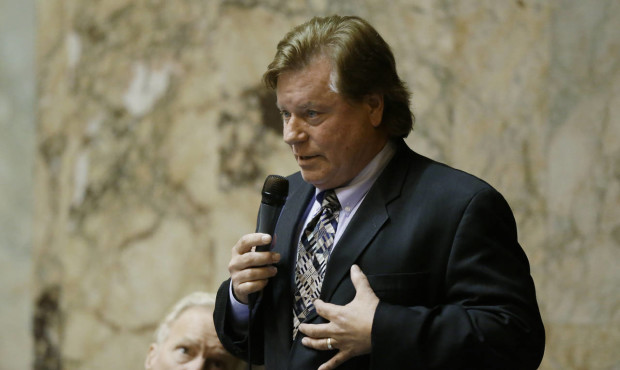 Rep. Cary Condotta, R-Wenatchee, speaks on the House floor during debate of a paid family leave program at the Capitol Friday, June 30, 2017, in Olympia, Wash.  (AP Photo/Ted S. Warren)
OLYMPIA, Wash. (AP) — The Washington Legislature on Friday approved a paid family leave program that offers workers paid time off for the birth or adoption of a child or for the serious medical condition of the worker or the worker's family member.
The measure passed the House on a 65-29 vote shortly after the Senate passed it on a 37-12 vote. It now goes to Gov. Jay Inslee for his signature.
The bill, which was a compromise reached between Republicans and Democrats after weeks of negotiation, offers eligible workers 12 weeks of either leave beginning in 2020, or 16 weeks for a combination of both. An additional two weeks may be used if there is a serious health condition with a pregnancy.
Gov. Jay Inslee called the measure "a great bipartisan achievement."