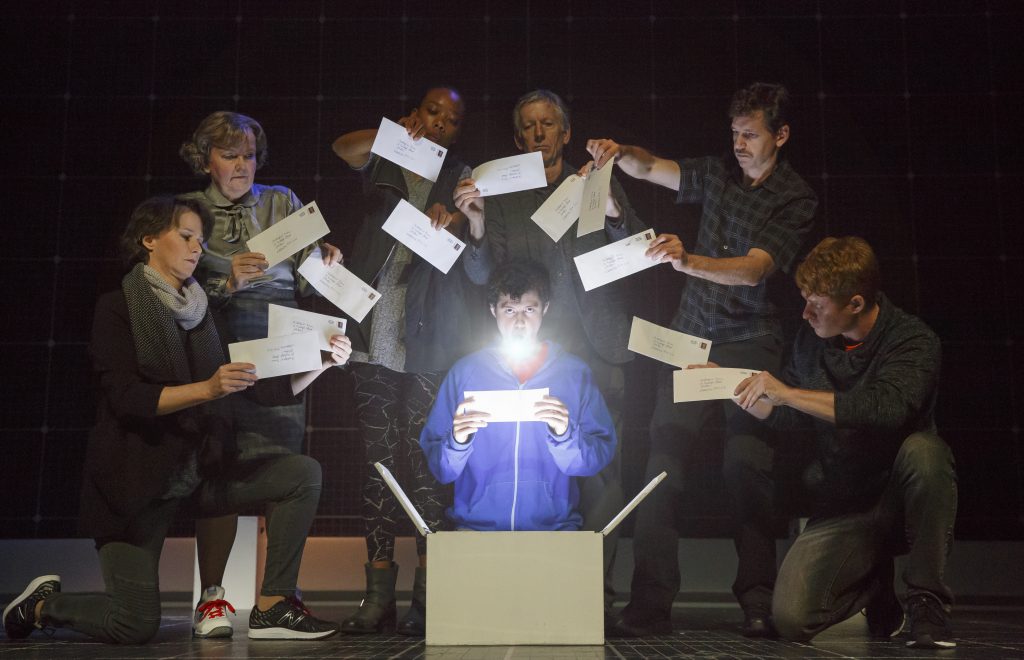 "The Curious Incident of the Dog in the Night-Time" playing at the Paramount Theater gives audience a closer look of the mind of a teenage mathematics genius with high-functioning autism as well as a reality check on the lack of awareness on such disorder in our society.
Based on the original novel written by Marc Haddon and directed by Marianne Elliott, the cast of National Theatre perfected every aspect of the play to create an atmosphere that is slightly uncomfortable and even overwhelming at times, which is the key to depicting the challenges faced by someone with autism.
The play opens with loud music and a shocking scene of a dog killed by a garden folk, followed by a series of quarrels and questions revolving the main characters. Being accused of murdering the dog at first, Christopher (Adam Langdon) could not help himself but get to the bottom of the such cruel act in his own neighborhood.
Without giving away the story line too much, as Christopher asks questions among his neighbors, he discovers lies after lies from his own father, which then forces him to go onto a journey from a small British town to London.
While the story line seems nothing unheard of, the clever uses of stage effects such as loud music, bright flashing lights, and LED lights draw the audience's attention on the bravery behind Christopher's curiosity, as well as the contrast between his disability and intelligence.
If you have little knowledge on autism, "The Curious Incident of the Dog in the Night-Time" will sure be an eye-opener and it will change the way you look at ordinary events in your daily routines, such as walking down the street, talking to strangers, taking public transportation, and even talking to your loved ones.
On the other hand, if you are already familiar with the topic or know someone with autism, this play may bring peace and hope knowing that Christopher is able to step out of his comfort zone in his own way and achieve the unthinkable.
The Curious Incident of the Dog in the Night-Time runs at Paramount Theatre July 25-30. For more information, visit www.CuriousOnBroadway.com