By Zita Lam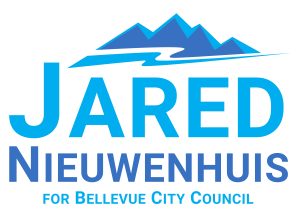 Bellevue Councilman Kevin Wallace will not seek re-election this year as three new candidates vie to fill Position 4 on the Bellevue City Council. Jared Nieuwenhuis, who recently won an endorsement by Wallace, is running against Karol Brown and Heidi Chiat. While debates around Bellevue's housing, homelessness, and Heroin injection sites continue, Nieuwenhuis discusses how his role of Councilman would mean to the community in this week's Seattle Chinese Times' issue.
Being a long time resident of the Eastside himself, Nieuwenhuis, a technology leader and an active volunteer, said giving back to the community is the core part of his value. He is a board member of the Lake Hills Neighborhood Association, city's Parks Board, domestic-violence service provider LifeWire, and Sophia's Way, an organization that helps women who are experiencing homelessness. His primary focus is to balance the growth of Bellevue's booming tech industry and the needs of each neighborhood in the city.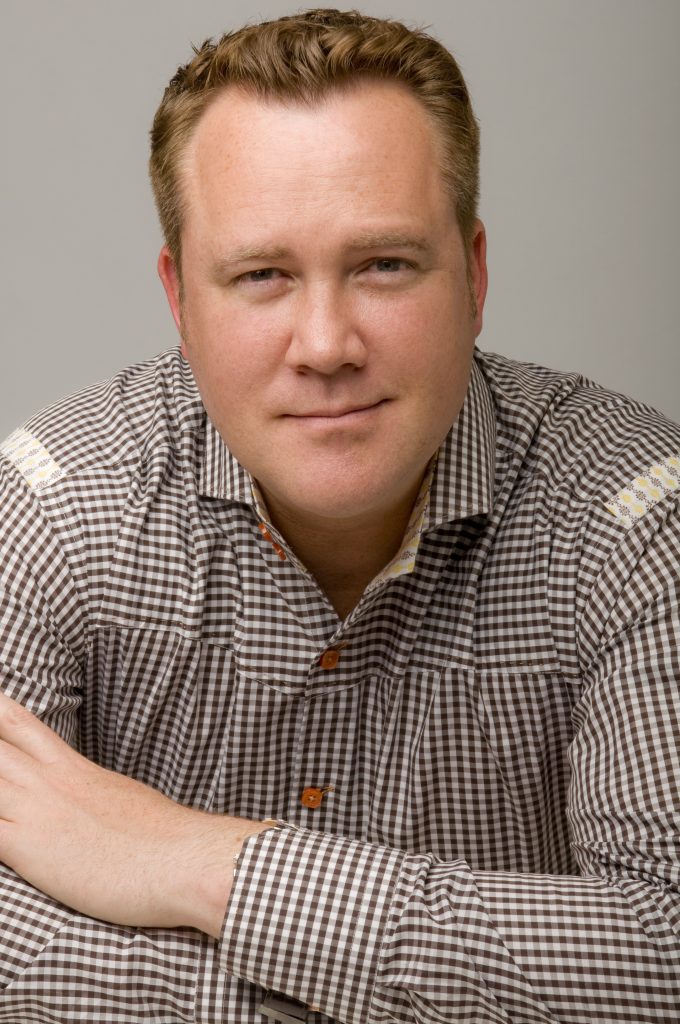 Putting neighborhoods first has been the highlight of his campaign, Nieuwenhuis takes pride in his business background and his experiences of volunteer work, "That's one of the key differences between me and my opponents. I have been doing the hard work to make Bellevue a great city, and helping the people who live in it. My opponents have not. They haven't done anything, and they haven't given back and whatsoever."
"Bellevue is a city on the rise." Nieuwenhuis is excited about the city's development, but agrees there are "so many issues we need to tackle." Global Innovation Exchange (GIX), a tech-focused Chinese university based in the Spring District, is expected to bring many Chinese newcomers to the area. "Bellevue is already seen as a technology center, but with that, it just elevates us that much more." He continued, "It is important to have a close relationship with China because it not only benefits us as a city but as a state."
He noted, "Diversity is extremely important to me. I embraced city's model of diversity as our strength, and we are, for the first time, a minority-majority city. White caucasian only make up 49% of the city. I love the way the city has reacted to that and how that has changed some of the directions of City Hall as well."
However, the city needs to consider the relationship between population growth and housing supply. Nieuwenhuis mentioned that new apartments and condos would be developed as part of the plan, "Housing affordability is a big issue as it is everywhere, but we need more supply. We need more apartments for people to live, so hopefully, that's going to help lessen the burden a little bit for people who want to live in Bellevue but can't find a place."
"What I love about Bellevue is the principles of 'Bellevue Way,' the city has always taken a very common sense, practical approach to a lot of big issues facing the city. On top of that, there are always a lot of significant engagements with the neighborhoods."
As a supporter of men's shelter, he disagrees the Eastgate location decision. "Bellevue should establish a shelter, but the process and the way they went about was wrong. That's part of the reasons I am running the campaign."
"It should have been a lot of outreach first, more study on the actual sites and other potential sites around the city, rather than just saying 'right away we are putting that here.'" He continued, "It automatically creates the mistrust between the public and City Hall, and that's not what Bellevue is about nor the way Bellevue has been managed."He argued the Eastgate shelter location doesn't meet the criteria as it is too close to daycare centers, Bellevue College, and residential homes.
Supporting sustainable growth is also one of Nieuwenhuis' goals, he wants to bring the spotlight to the impacted areas. "Growth is good, overall. A number of jobs that have been created in Bellevue are positive for the city. It is always the law of unintended consequence you have to be careful of." He explained, "When you decide to put a new apartment or office building in a particular area, it can dramatically impact certain neighborhoods and people's way of life."
"I think the city of Bellevue is doing a lot of great things." He commented, "We just passed the transportation levy which is going to create some additional roads as part of their Vision Zero for safety as well around the city, to get it down to zero number of death due to accidents. They work well with WSDOT on 405 and 520, and I think it has gotten a little bit better as well." Besides working on the light rail, the city of Bellevue has hired a technology transportation director to develop on ACES (autonomous, connected, electric and shared automobiles) to improve the traffic situation.
Frankly, among all the issues the city is facing, Nieuwenhuis is most worried about King County Council's decision of the second heroin injection sites. "There is fear that it might come to Bellevue, and I think it is a wrong thing to do. It basically will legitimize the drug use." When speaking of the different standpoints from his opponent, Karol Brown, he believes this act will only bring negative impact to the neighborhood.
"The primary argument for Vancouver, BC to open up such site is to help reduce overdoses, but the overdose case has increased 600% since they opened it. All they are doing is increasing the number of addicts." He explained, "Nurses are instructed never to turn anybody away or never try to convince they shouldn't do it. A lot of people don't get that they have many first-time users over there and they are increasing the number of addicts."
As of today, Nieuwenhuis has also been endorsed by Bellevue City Council members Jennifer Robertson, Conrad Lee and Ernie Simas, as well as the Eastside Business Alliance, the Master Builders of King and Snohomish Counties, and The Seattle Times.