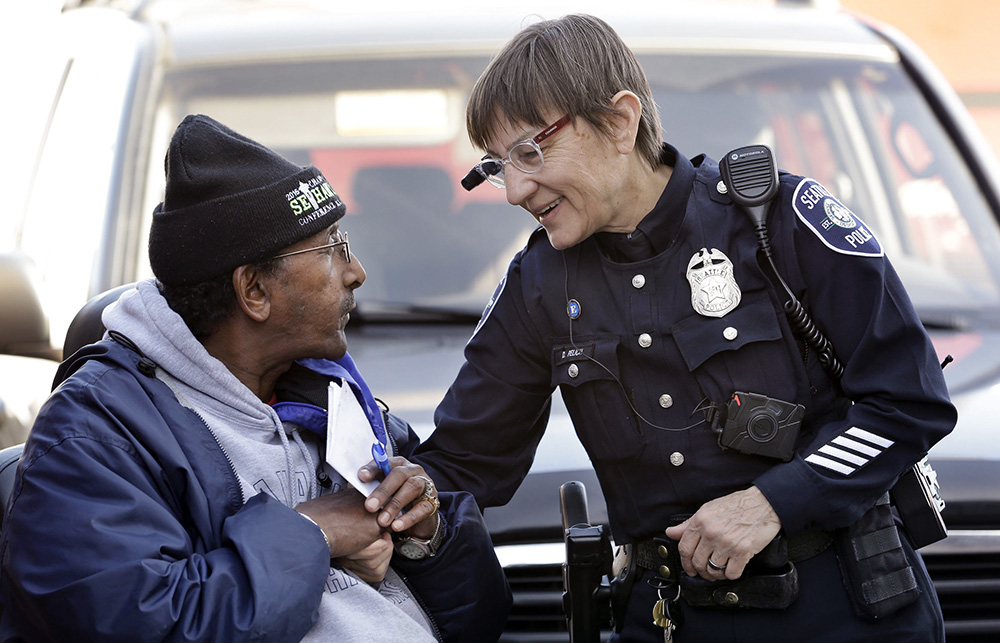 SEATTLE (AP) — The second phase of a police body camera program put in place by former Seattle Mayor Ed Murray is set to kick in next week.
new Mayor Tim Burgess will maintain the program. Burgess says he strongly supports officers wearing body cameras.
The rollout began on July 22 with bike officers in the West Precinct.
The next phase of the plan requires all West Precinct patrol officers to do the same, starting September 30.
After that, SPD will be required to implement the cameras on a monthly, precinct-by-precinct basis until all patrol officers are wearing them.
The president of the Seattle Police Officers' Guild says the union's 1,300 officers will comply with that plan.