By Daniel DeMay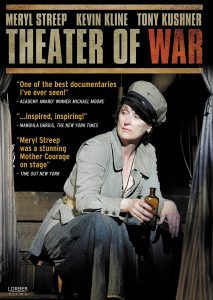 Patty Schemel doesn't have any problem saying her new book is dark and, for some, not easy to get through.
It's not a "beach read," the former Hole drummer said of her recently released memoir, "Hit So Hard."
Schemel sat for a reading and an informal interview with Marco Collins Monday night at Capitol Hill's Elliott Bay Books, and described a life that was anything but glamorous, even when she was touring the world riding a wave of success.
A bevy of scenes from her childhood to playing drums with Hole (fronted by Courtney Love) to drug addiction, homelessness and, eventually, recovery, combine to form the serious look at her life that her book offers.
Schemel, who joined Hole in 1992 just in time to work on the band's most successful album "Live Through This," grew up in Marysville and had by then already done stints in several Seattle-area punk and grunge bands. She was part and parcel to the burgeoning Seattle grunge scene, but as a young gay woman, she also had connections with the Olympia-centered Riot grrrl movement.
She described herself as not comfortable in her own skin as a young woman, and started first with alcohol and then with heroin (it was the "fastest way") as a method of finding a more comfortable place to exist.
But the addiction that ensued drove her far from comfort as she cycled through binging and detoxing as she tried to balance her drug use with playing in Hole.
She was close to Kurt Cobain at the time he died, but instead of mourning the death of a close friend, her and the rest of Hole headed out on tour just days after, she said.
Schemel just pushed all the feelings down inside and kept them there with heroin, something she said wasn't hard to score, even on tour in Europe.
Eventually, the drug abuse would win out as the band started work on Hole's next album "Celebrity Skin" and after quitting the band, she spiraled downward. When the money ran out, she became homeless and, when things were darkest, sold her body on the streets for drug money.
She said she had one last chance at rehab and managed to make her way to a sober house and then back out on her own. Her first job afterward was working in a dog care center.
Pretty soon, the neighbor was asking her to feed the cat while she was out of town, and gave her a key, she said. That was one of the many little things that amounted to her new sober life, she told Collins.
"And it went well!" she said.
The hardest thing about staying clean was letting go of who she used to be, her identifying with herself as the drummer in Hole. She had to move on, she said.
Though Collins prodded her to share some of the wildest things that happened to her while she was out on tour with Hole (Kurt Cobain shipped cans of Chef Boyardee to Rio for a festival because of fear of eating the local food, another time Schemel almost literally ran into Michael Jackson as she was leaving Radio City Music Hall in a daze), he and Schemel both tried to avoid glamorizing the experiences.
Instead, Schemel said she hopes the book will help others as an instrument of support, or perhaps a cautionary tale.
About Daniel DeMay
Daniel DeMay is a full-time reporter with the SeattlePI who covers Seattle culture, transportation and city hall issues. Daniel is also an active musician in the Seattle area and periodically contributes music and arts stories at the PI and elsewhere. A Northwest native, he grew up in Port Townsend and has since called Missouri, Montana and Bellingham, Washington home before his return to Seattle in 2015.