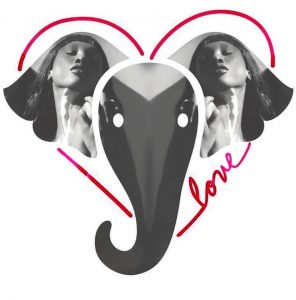 Fashion for Conservation brings twenty-four international designers from their September's London Fashion Week show to Seattle's Axis Pioneer Square for a celebration of fashion, cocktails and conservation benefitting Seattle and Peruvian Amazon based charity, Hoja Nueva.
The evening features themed specialty cocktails, fashion design inspired by elephants and rainforests, holiday pop-up shops of local and international brands that give back to the planet, keynotes hosted by jungle-dwelling Fashion for Conservation co-founder and Hoja Nueva president Samantha Zwicker, and more.
Elephantasia, Fashion for Conservation's newest campaign, recently rocked September's London Fashion Week runway, featuring designers' couture interpretation of the wild elephant while putting a media spotlight on the elephant poaching crisis. Elephantasia made appearance in Seattle's upcoming TEDX event on Sept. 18 and the full show will be presented at Cocktails for Conservation on Nov. 28.
"The runway pieces express the cause through their colors, shapes and textures," states Ava J. Holmes, Fashion for Conservation co-founder. "Designs range from oversized shoulders of an elephant gray pleated jumpsuit by Shriti of India to a colorful cacao-embroidered dress by Jose Zafra of Peru."
"It is not enough to just create pretty fashion campaigns and couture collections," states Nazanine Afshar, Fashion for Conservation co-founder. "As advocates of the arts, we have the responsibility to use the power of fashion to promote causes around the world that have a direct effect on the future of our planet!"
Fashion for Conservation was founded by three women determined to make a positive impact on the world through conservation-inspired couture. Nazanine Afshar (Art Director, British Vogue), Dr. Samantha Zwicker (Conservationist, Hoja Nueva) and Ava Holmes (Fashion Week Producer, London, Paris, New York, Milan) combine their talents and passions to create fashion campaigns that educate and inspire consumers to take action and support conservation.
Cocktails for Conservation
When: Tuesday, Nov. 28; 7-10 p.m.
Where: AXIS Pioneer Square
Ticket: from $35
http://www.fashionforconservation.com/cocktailsforconservation