By Tracy Wang
【看音樂劇 Musical】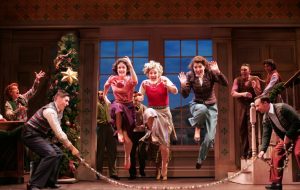 歐文柏林假日酒店
日期:11月24日至12月31日
時間:週二至週日, 1:30 pm, 2:00 pm, 7:30 pm, 8:00 pm
地點:第五大道劇院
詳情:https://www.5thavenue.org/show/holiday-inn
受到奧斯卡獲獎電影的啟發,'歐文柏林假日酒店'最近在百老匯取得了巨大的成功。此次在第五大道劇院將是北美西岸的首演,整個表演團隊將帶來極其精美的佈景,服裝,編舞與20首Irving Berlin的歌曲。而它的故事則講述了主角Jim離開光輝的演藝事業,來到了Connecticut的一處農田居住,但他卻發現表面上安定,安靜的生活并不是全部的事實。這個戲劇表演將帶領大家進入12月的濃濃聖誕節日氣氛。
Irving Berlin's Holiday Inn
When: November 24-December 31
Time: Tuesday-Sunday, 1:30 pm, 2:00 pm, 7:30 pm, 8:00 pm
Where: The 5th Ave Theatre
Info: https://www.5thavenue.org/show/holiday-inn
The West Coast Premiere of this recent Broadway hit! Holiday Inn is a wonderful new musical inspired by the Oscar-winning film featuring lavish sets and costumes, spectacular choreography and 20 Irving Berlin songs. Jim leaves the bright lights of show business to settle down on a farm in Connecticut—but he finds the simple life is not as simple as he thought. This is a heartwarming treat, sure to put your whole family in the best of holiday spirits.
【看慶典 Festival】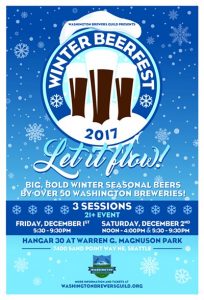 2017冬季啤酒慶典
日期:12月1至2日
時間:週五,5:30-9:30 / 週六,12:00-4:00,5:30-9:30
地點:馬格努森公園
詳情:http://www.washingtonbrewersguild.org/festivals/
一年一度的冬季啤酒慶典將於今年的12月1日至2日舉行,喜愛或研究啤酒的朋友可以提前購票,並在當日前往位於聖德波因特小區的馬格努森公園參與活動。這個特別的品酒慶典的所得將受益華盛頓州啤酒釀造者協會,而參與的朋友則有機會品嘗到華州內超過50個啤酒釀造廠所推出的啤酒產品。今年的重點啤酒種類為黑麥芽啤酒,能夠溫暖品者的啤酒與其他各類獨特的啤酒。
2017 Winter Beer Fest
When: December 1-2
Time: Friday, 5:30-9:30 / Saturday, 12:00-4:00, 5:30-9:30
Where: Warren G. Magnuson Park
Info: http://www.washingtonbrewersguild.org/festivals/
The ever-popular Winter Beer Festival, December 1st and 2nd, 2017, takes place at Building 30 in Magnuson Park in the Sand Point neighborhood of Seattle. This holiday tasting event, benefits the Washington Brewers Guild and will feature more than 50 local breweries. This year's beer lineup will include dark malty stouts, robust winter warmers, barrel-aged gems and many more unique beers.
【看展覽 Exhibition】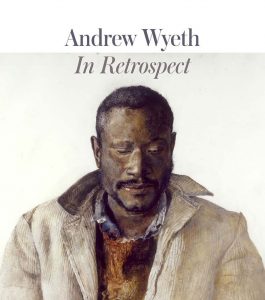 回顧安德魯.懷斯
日期:至1月15日
時間:週三到週日
地點:西雅圖藝術博物館
詳情:http://wyeth.site.seattleartmuseum.org/
為紀念著名新寫實主義畫家安德魯.懷斯的一百歲誕辰,西雅圖博物館特別推出'回顧安德魯懷斯'展覽,以此回憶他75年的作畫歷程。此展覽是繼懷斯2009年去世候的第一個大型展出,現場展有懷斯的110幅水彩畫與畫稿,提供藝術愛好者難得的機會研究他的畫作與對於藝術界的深遠影響。為推出這個展覽,西雅圖藝術博物館也與布蘭迪萬河藝術博物館聯手,更是從懷斯家族借出一些在市面上少見的珍藏品,展現出懷斯豐富的想象力與對人性的解讀。
Andrew Wyeth: In Retrospect
When: Through January 15th
Time: Wednesday-Sunday
Where: Seattle Art Museum
Info: http://wyeth.site.seattleartmuseum.org/
On the 100th anniversary of the artist's birth, Andrew Wyeth: In Retrospect examines the American master's 75-year career.Presenting 110 of Wyeth's finest paintings and drawings, this first major retrospective since the artist's death challenges long-held critical notions of Wyeth as a realist and offers unexpected perspectives on his art, legacy, and influences. Organized by the Seattle Art Museum in partnership with the Brandywine River Museum of Art, and including rarely seen loans from the Wyeth family, the exhibition follows the evolution of one of America's most famous painters to reveal a deep well of humanity and imagination.