看舞台劇 Theatre
雪花



日期:12月29日
時間:週五,7:00 p.m.
地點:ACT劇院
詳情:http://www.acttheatre.org/Tickets/OnStage/SandboxRadioLIVE

西雅圖劇場藝術家Leslie Law與Richard Ziman巧妙的將現場廣播節目與當代劇場結合,帶來許多生動,又具有現場電台特有的隨性表演。西雅圖本地的Sandbox Radio將於12月29日回到ACT劇院,為觀眾帶來2017年最後一場現場表演《雪花》。此次表演將有全新短劇,詩作與喜劇,由Scot Augustson, Keiko Green, Elizabeth Heffron, Peggy Platt,Wayne Rawley等設計與編寫,更迎來特別嘉賓Sarah Rudinoff。Sandbox Radio樂團也將帶來現場演奏,並搭配上特別的現場音效。
Snowflakes
When: December 29
Time: Friday, 7:30 p.m.
Where: ACT Theatre
Info: http://www.acttheatre.org/Tickets/OnStage/SandboxRadioLIVE

Seattle-based Sandbox Radio returns to ACT with their final live show of the year, SNOWFLAKES! Catch your favorite local performers in new short plays, poetry and comedy and more created for live radio by Scot Augustson, Keiko Green, Elizabeth Heffron, Peggy Platt and Wayne Rawley with special guest Sarah Rudinoff and the Sandbox Radio Orchestra led by music director/composer Angie Louise (The Love Markets) all scored with live sound effects and recorded live for podcast featuring you, as the "studio" audience! Join producers and hosts Leslie Law and Richard Ziman and ring in the New Year with Sandbox Radio.
看煙火 Fireworks
西雅圖中心跨年聚會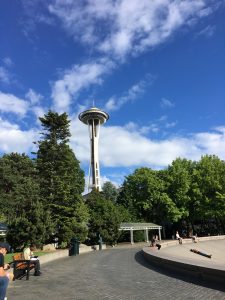 日期:12月31日
時間:週日,8 p.m.
地點:西雅圖中心
詳情:http://www.seattlecenter.com/winterfest/

2018年即將到來,而西雅圖最盛大的跨年聚會便是位於西雅圖中心的超過千人的聚會。已因聖誕節而裝扮一新的西雅圖中心將全天繼續各類慶典活動,而晚間八點將正式開始跨年聚會。中心內的Armory樓內,以及國際噴泉都將有現場音樂表演,知名翻唱樂團Sway將在Armory內開唱,點燃跨年氣氛。而一年一度的太空針煙火秀也將再次上演,參加聚會的大家可以在12點時近距離觀看燦爛煙花秀。如想參加更為豪華的聚會,也可選擇中心內的奇胡力玻璃花園或太平洋科學中心所舉辦的晚會。

New Year's Seattle Center
When: December 31
Time: Sunday, 8 p.m.
Where: Seattle Center
Info: http://www.seattlecenter.com/winterfest/

Seattle Center will hold the largest New Year Eve Party in Seattle, and welcome over thousands of people to celebrate the new year together.  You can venture into the Armory or head to the International Fountain for live music by the famous cover band 'Sway'. If you are looking for a more private party, there are several ticketed parties at the Seattle Center too. You can celebrate New Year's Eve in style at Chihuly Gardens and Glass. You will enjoy a night of appetizers and desserts, live music by the Michael Benson Band, and a toast as they watch the Seattle Center fireworks. If you choose to celebrate at the Pacific Science Center, you'll find fire sculptures, drinks and live music by live DJs.
看展覽 Exhibition
跨越時間的如字影子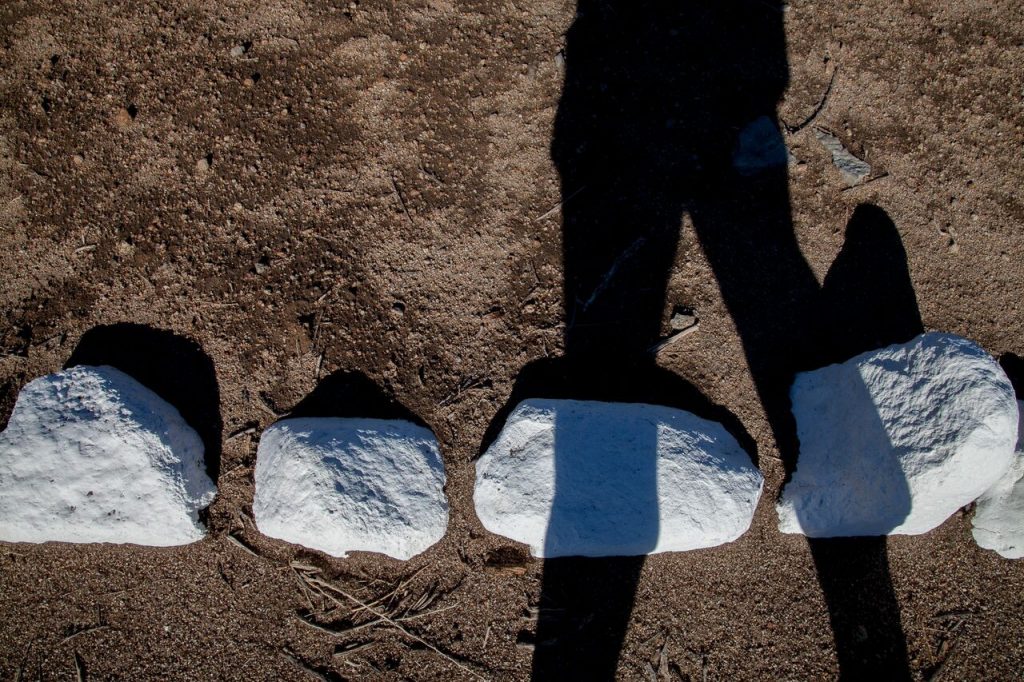 日期:至12月31日
時間:每日
地點:4Culture展覽室
詳情:https://www.4culture.org/gallery_work/gazelle-samizay/

來自阿富汗的Gazelle Samizay利用此展覽機會表現出美國各種族人士對於壓迫或壓制的恐懼心理。出生於喀布爾,Samizay來到與她家鄉相似,位於加州的曼扎納(Manzanar)。作為全美最大規模的二戰關押日本居民的集中營,曼扎納是個充滿著剝削,壓制等殘酷歷史片段的地方。Samizay也表示:「站在曼扎納的土地上就如同站在飽含侵略歷史的交界處。這一動作代表著面對這片土地所見證過的悲傷,憤怒與背叛」。《跨越時間的如字影子》這一展覽充滿詩與風景的照片,將一部分的歷史疤痕展現在世人的眼前。

MY SHADOW IS A WORD WRITING ITSELF ACROSS TIME
When: Through December 31st
Time: Daily
Where: 4Culture Storefront Arcade
Info: https://www.4culture.org/gallery_work/gazelle-samizay/
This exhibition by Gazelle Samizay embodies the fear of oppression that still haunts ethnic minorities in the United States. The Kabul-born artist journeyed to Manzanar, California, the site of the biggest Japanese internet camp, and her photo exhibit explores the space, its history of exploitation and cruelty, and its natural geography, which to Samizay is reminiscent of that of her native Afghanistan. Samizay writes: "Standing in Manzanar meant standing at the intersection of these histories of aggression. It meant confronting the grief, anger, and betrayal embedded in the land beneath our feet."