The Seattle Symphony celebrates the tenth annual Celebrate Asia concert on Feb 11, 2018 at Benaroya Hall. Celebrate Asia honors Seattle's Asian American community through a concert that explores the rich musical traditions of Asian countries. This annual celebration is presented with a myriad of pre- and post-concert performances that reflect various Asian cultures. Now in its tenth year, Celebrate Asia has become an annual tradition where people and families of all ethnicities come to immerse themselves in an afternoon of cultural exchange and vibrant celebration.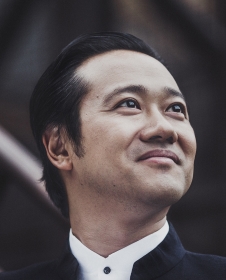 Guest conductor DaYe Lin, the First Prize winner of the prestigious George Solti International Conductors' Competition will lead this year's concert beginning with Chinese composer Zhou Long's The Rhyme of Taigu, a colorful and rhythmic showpiece that includes exotic percussion instruments like the tanggu, dagu and odaiko. The world premiere of Tibet Overture by BoChan Li follows, depicting the sacred and mysterious scenes of oriental rituals in Tibet. Tibet Overture is the 2018 winner of Seattle Symphony's annual Celebrate Asia Composition Competition, a meaningful initiative that honors new works inspired by rich Asian cultures from young composers. The first half of the program concludes with The Gate of the Moon, an eclectic work that fuses musical elements of the East and West by Indian composer Nishat Khan who will also be featured as the sitar soloist.

A unique demonstration between the Seattle Symphony and the Seattle Chinese Orchestra will perform the Allegro movement from Mozart's Eine kleine Nachtmusik opens the second half of the program. The Seattle Symphony will first perform the original work, followed by the Seattle Chinese Orchestra with an arrangement orchestrated for traditional Chinese instruments. Celebrate Asia closes with joined orchestra arrangements of well-known Chinese melodies and a virtuosic Capriccio for the Red Plum Blossom featuring Warren Chang as the erhu soloist.

Pre-concert performances begin in the Samuel & Althea Stroum Grand Lobby at 2:30 p.m. Performers include the Duoc Su Lion Dance Team and traditional Vietnamese and Chinese youth dance groups. The celebration concludes with post-concert activities in the Grand Lobby with a performance by CHIKIRI and the School of Taiko and Bollywood dancing led by Rhythms of India.
Admission to both pre- and post-concert activities are included with concert ticket. Complete program information, artist biographies and additional information can be found by visiting seattlesymphony.org/concerttickets/calendar/2017-2018/symphony/celebrate-asia.
CELEBRATE ASIA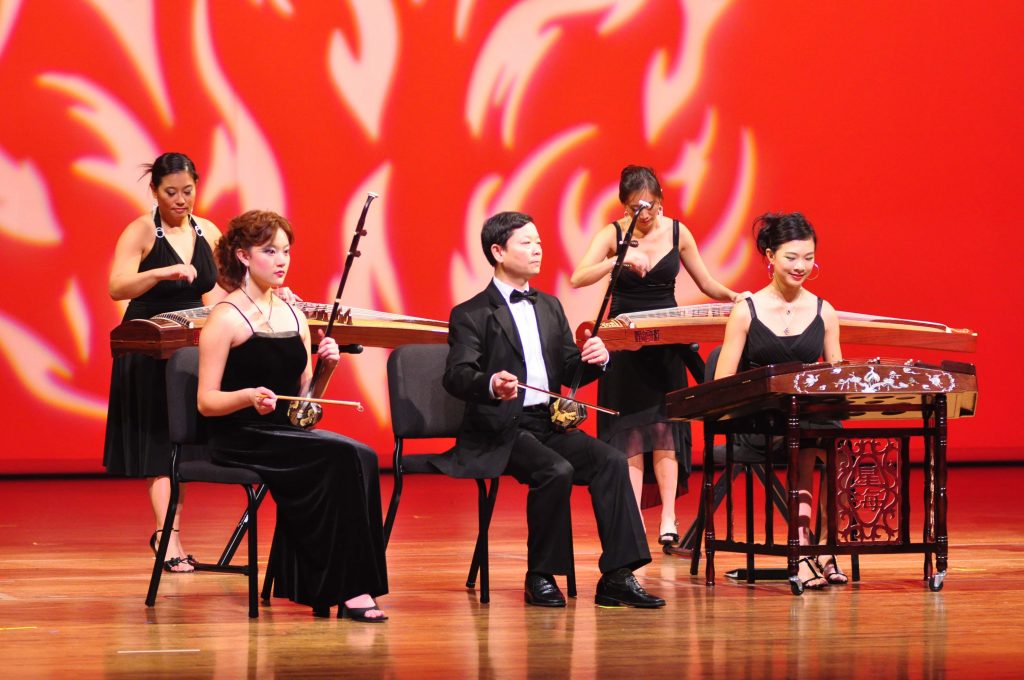 Friday, February 11, 2017
DaYe Lin, conductor
Warren Chang, erhu
Nishat Khan, sitar
Seattle Chinese Orchestra
Seattle Symphony
Martha Lee, host

Pre-concert: 2:30– 4 p.m.

SAMUEL & ALTHEA STROUM GRAND LOBBY
Aleksa Manila: host
GDPT Lieu Quan – Co Lam Pagoda: Vietnamese dance
Huayin Performing Arts: Chinese dance
Duoc Su Lion Dance Team

Concert: 4 p.m.

S. MARK TAPER FOUNDATION AUDITORIUM
ZHOU LONG: The Rhyme of Taigu
BOCHAN LI: Tibet Overture
NISHAT KHAN: The Gate of the Moon
MOZART: Allegro from Eine kleine Nachtmusik
HOU-YUAN WU: Capriccio for the Red Plum Blossom
TRADITIONAL (CHINA) /arr. XiaoGu Zhu: Mo Li Hua ("Jasmine Flower")
TRADITIONAL CHINA) /arr. XiaoGu Zhu: Song of Happiness
ARR. XIAOGU ZHU: Chinese Movie Music from Hong Hu Lake, Shaolin Temple, Ashima and Red Day

Post-concert: 6 p.m.

CHIKIRI and The School of TAIKO: Taiko drumming
Rhythms of India: Bhangra/Bollywood dancing