By Zita Lam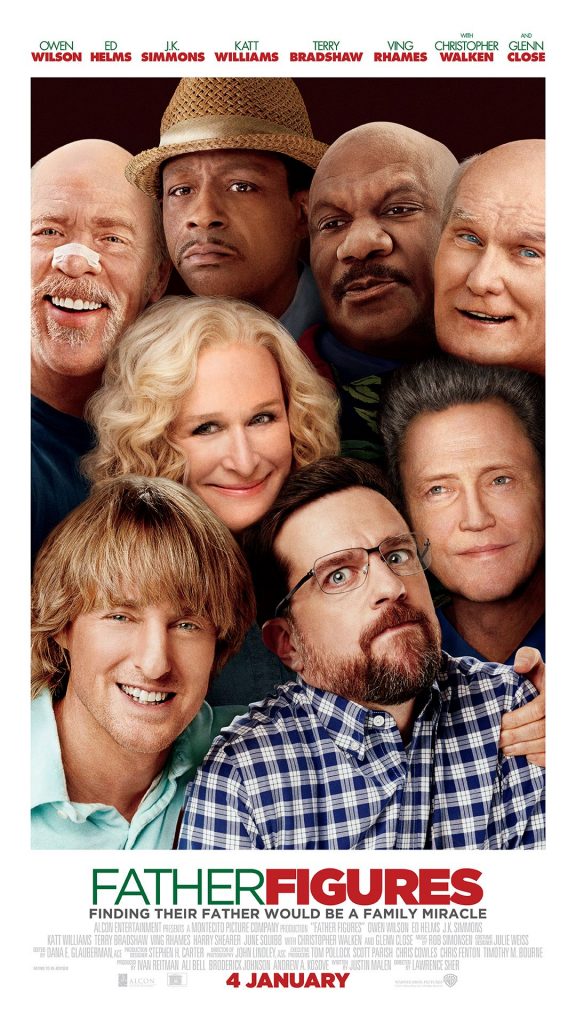 I have always loved Owen Wilson and his movies are perfect for days when you just want to lay on the couch and browse around Netflix to see what to watch – but you would probably play with your phone throughout the whole movie – that kind of perfect.
Along with The Hangover star Ed Helms, Wilson takes on the lead role in the comedy Father Figures, which was released just right before the new year. Kyle (Owen Wilson) and Peter Reynolds (Ed Helms) are two complete opposite twin-brothers who go on a road trip across the country after learning their mom (Glenn Close) has been lying about their dad's death. Despite the differences of the brother's personalities, they share the same mission to find their long-lost dad.
As the story goes on, audiences can easily note that Peter is a serious man. He is living a dull and depressing life ever since his divorce, and he has trouble connecting with his son, Ethan, due to the lack of a father figure growing up. Kyle, on the other hand, is frivolous. If anyone could make a fortune off a royalty deal from bottles of BBQ sauce depicting him chilling on a beach in Hawaii, that'd be Kyle.
On the journey to find their biological dad, the twins are able to meet with many powerful and famous men their mom used to date during the 1970s. Stars like J. K. Simmons, Terry Bradshaw, Ving Rhames and Christopher Walken are on board to help spice the plot up. Thanks to the comedic casts, this movie is filled with many moments of laugh, hate, self-discovery, misunderstanding and buffoonery.
Father Figures is Lawrence Sher's first movie as the director, and unfortunately the critics seem to be unsatisfied with his work. The rating of the film stands below 13 percents on Rotten Tomatoes and it has only grossed $18.1 million as of today. Compared to The Hangover, the movie Sher took part in as a cinematographer, Father Figures still has at least $400 million more to catch up.
If you're not too influenced by online reviews or unsure if Father Figures is worth two hours of your time, I will tell you this: Father Figures is an enjoyable comedy and there's a slightly surprising twist towards the end of the movie that maybe you can look forward to it.