By Tracy Wang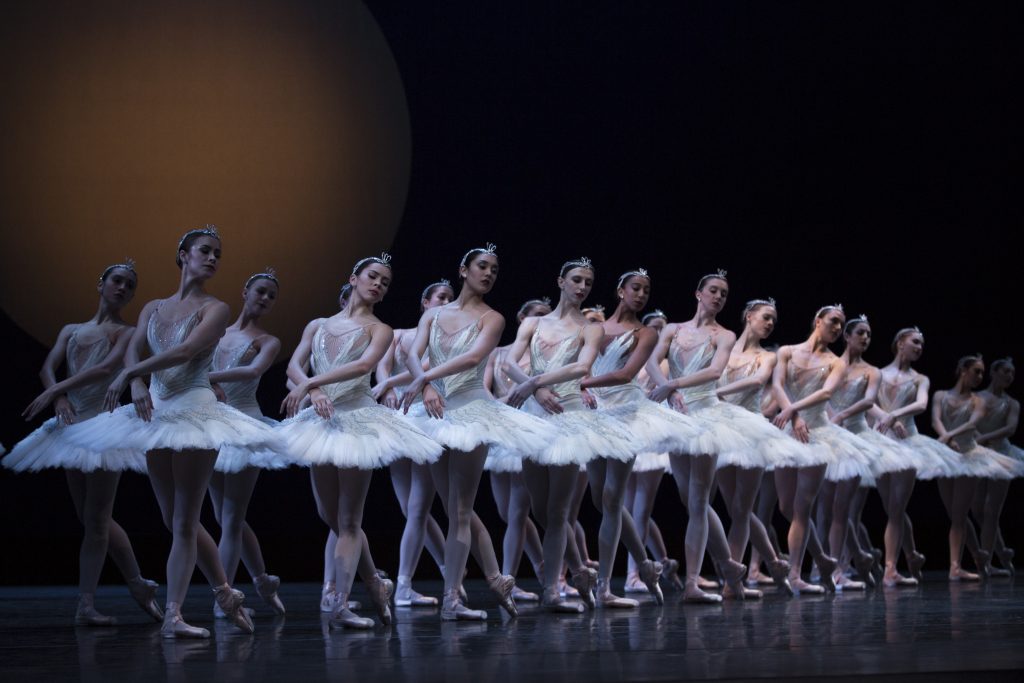 Pacific Northwest Ballet (PNB) began its run of Kent Stowell's 'Swan Lake' in McCaw Hall on February 2nd, and it will close on Feb. 11th.
'Swan Lake' can be said to be the most famous full-length classical ballet of all time; the sparkling romance, the dual role of Odette/Odile, and the heartbreaking score by Peter Ilyich Tchaikovsky all help put 'Swan Lake' onto the international stage, and continue to awe audiences worldwide.
Seattle's very own ballet company, Pacific Northwest Ballet (PNB), is no stranger to this ballet. With its founding artistic director Kent Stowell's unique choreography (based on the Imperial Ballet's 1895 production by Marius Petipa and Lev Ivanov), 'Swan Lake' comes back to PNB's stage every few years, and has always put a spell on the audiences-leaving us in tears and yet making us feel as if we have also been comforted by Odette's gentle touch.
Restaged to open the first season of PNB performing in Marion Oliver McCaw Hall featuring new scenic designs by Ming Cho Lee in 2003, 'Swan Lake' tells the story of a woman trapped in a swan creature's body, because of Baron von Rothbart's evil spell. However, unlike the happy ending in the movie, 'Barbie of Swan Lake', where Odette and the Prince successfully break the spell and live happily ever after, or those of other ballets, Stowell's 'Swan Lake' has an ending of separation and grief that has captured the hearts of audiences every time it is performed.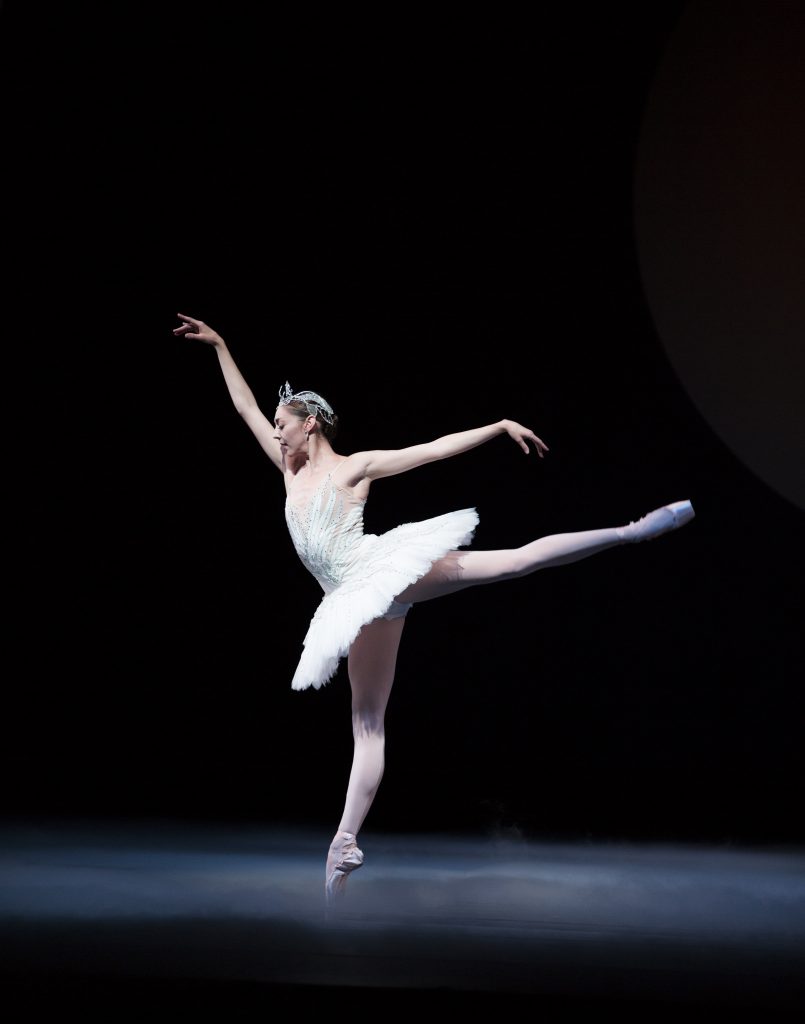 Opening night has principal dancer Lesley Rausch as Odette/Odile, and Jerome Tisserand as Prince Siegfried. Both veterans for their roles, Rausch showcases a white swan who is trapped, vulnerable, fearful and yet curious about the Prince, and a black swan who is all too ready to trick the Prince into seeing her as the white swan. Tisserand, often a partner for Rausch, jumps so high and effortlessly that he too seems to be a swan who is going to take flight at any moment; their pas de deux throughout the ballet enchants us as much as Tchaikovsky's score.
Act I can be said to be a perfect entry-point for first-time audiences; focusing on narrating Prince Siegfried's 21st birthday, it is lively with dance, music and celebration. Kyle Davis, a soloist, is surely a gem to see on opening night. Full of spirit and laughter, he has the duties to entertain the Prince as well as the audiences, and his many jumps and turns as well as his almost-comical facial expression all make him a perfect Jester. Right beside him is the role of Wolfgang, the silver fox who has too much of a liking for alcohol. Principal dancer James Moore acts as Wolfgang on opening night, and all the details he put into impersonating a drunk during the celebration (adding drink secretly into his goblet, constantly staggering etc.) have made him an entire show of its own.
The opening weekend of 'Swan Lake' has three principal casts (all six principal dancers returning to the roles of Odette/Odile and Prince Siegfried); Saturday matinee has Laura Tisserand and Karel Cruz, and Saturday night performance has Noelani Pantastico and Seth Orza. While all three Odettes are gentle and acquire the elusiveness of the threatening mist of dawn, Pantastico and L. Tisserand's Odettes have slightly stronger tone in movement. The downcast eyes, the slight twitch of the necks and the slight flapping of the hands all showcase the vulnerability and fearfulness of Odette in Act II.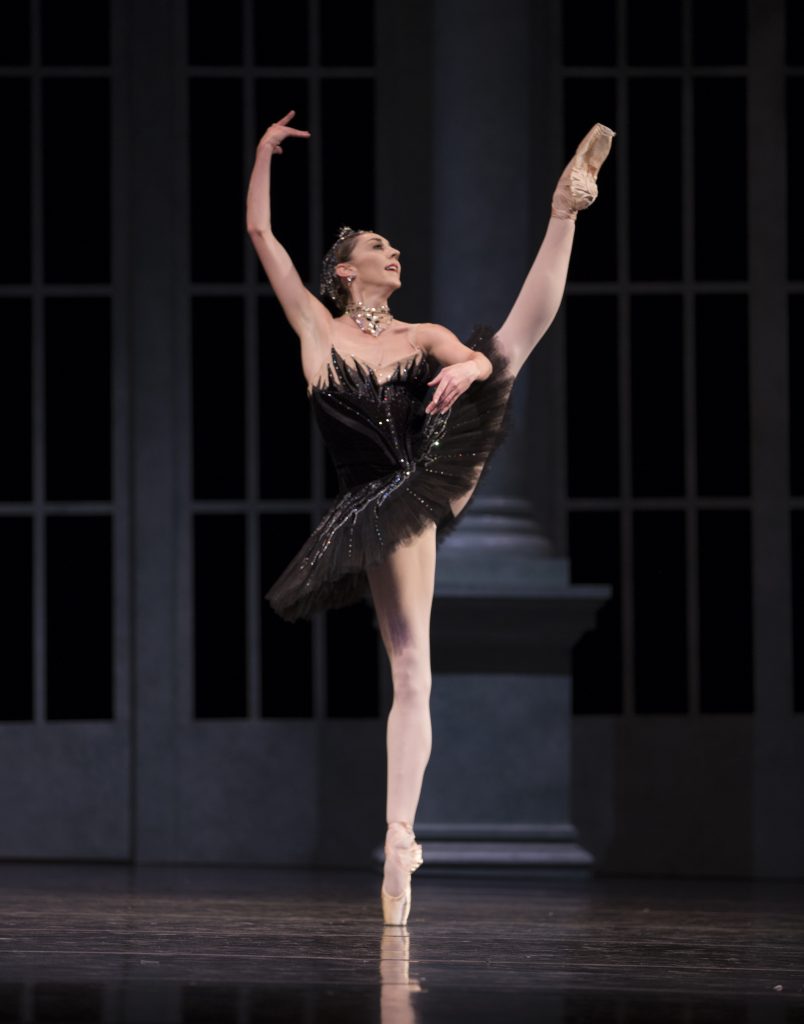 As Act III begins, and Odile makes an impressive entrance with her father Baron von Rothbart, we witness the instant transformation of Odette to Odile. Whereas Odette always has the feel of tragedy, Odile is proud, confident and ready to take whatever she wants, and all three ballerinas dazzle the Prince and the audiences with their slightly-different versions of Odile.
Always a dancer who has strong acting skill, Pantastico's Odette feels much more tortured and wounded, and her Odile has the power to mock the whole world, as she takes joy in pointing out the Prince's mistake and watching him being devastated. A strong turner, L. Tisserand adds extra gentleness to her Odette, as she embraces the Prince.
PNB's all three swan queens bring their unique takes of the story to the stage, but as enchanting as Odile's famous 32 fouettés are, the highlight of Stowell's 'Swan Lake' rests in the final act (Act IV) in which Prince Siegfried rushes to the lakeside to look for Odette after being tricked into marrying Odile, and has their final pas de deux before they part forever. The music, along with the choreography based on Stowell's interpretation, leaves the audiences speechless and in tears; the heartbreaking moment arrives when Odette gently pushes Prince Siegfried's head down (so he does not have to see her leave), and the Prince finally collapses on stage with a broken heart.
If you ask me what is the allure of such a tragedy, I think people love Stowell's 'Swan Lake' so much, because it requires so much artistry from the principal dancers, the 24 swans, and the 64 musicians, and it once again makes us believe in the purity and beauty of love.
For more information and to buy tickets, please visit: https://www.pnb.org/season/17-18/swan-lake/