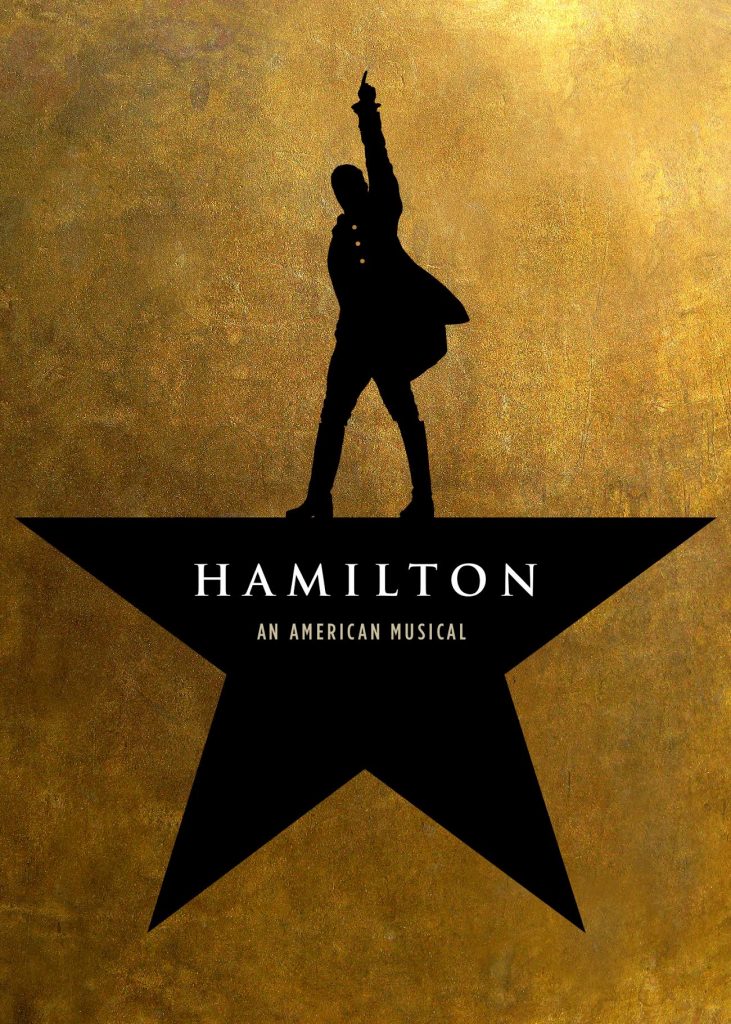 Which musical is bucket list worthy?
"Hamilton" made to the top of my list shortly after it first opened on Broadway in 2015. I have listened to its soundtrack over 100 times, whether its on repeat, in order, or on shuffle. Let's just say that I have been hypnotized by the hype of "Hamilton" and the current production at The Paramount confirms that this is a musical that is worth every penny and heartbeat.
From the moment the lights were dimmed, my heart was pounding throughout the show and thinking "oh my god, I cannot believe this is happening." And to make the experience more memorable, when I looked around during the intermission, it was apparent that everyone shared the same dream-come-true moment.
Even if you don't know very much about American history, you will still find it very easy to enjoy "Hamilton" because of its genius way to tell the founding story of this country with hip hop and rap music. But perhaps what makes "Hamilton" such a successful production is the life story of Alexander Hamilton itself, which may actually be our country's first American Dream.
Born on a small island in the Caribbean as an illegitimate child and soon an orphan at a young age, Hamilton managed to travel to New York City and climbed the social ladder as an immigrant. Compared to his counterparts in the Revolutionary War who came from elite families and educated class, Hamilton had to fight for each opportunity to prove himself and work twice as hard to earn a spot in the newly established America.
From a boy trying to survive poverty to being the 1st US Secretary of Treasury, Hamilton's story is shockingly relatable to everyone in modern American. He was an immigrant wanting to start a  new life and also a patriot that preached the value of freedom.  He was a soldier, a writer, a politician, a husband, and a father. He was the new kid on the block that was desperate for fame but also the fool who was too prideful to step away from a duel when his name was on the line.
Produced by Jeffrey Seller, the current production is the second national tour of "Hamilton" with Joseph Morales and Nik Walker leading as Hamilton and Aaron Burr. While Walker might have redeemed the character of Aaron Burr and offered a fresh perspective that was lacking in American history, Morales falls slightly short in delivering the strong personality of Alexander Hamilton. To me, Hamilton is a bold and confident figure that bedazzled everyone anywhere he went and Morales' singing was a little soft even during the famous "Alexander Hamilton" and "My Shot."
Also worth noting is Marcus Choi, an Asian Canadian actor who played as George Washington. Prior to "Hamilton", he was a part of several well-known Broadway performances such as "Miss Saigon" and "Wicked". You may also recognize him from "Homeland" and "Chicago P.D."  In addition, also listen up for Lily Ling, the associate conductor who plays the keys. She was previously part of several performance in Toronto, including  "Once on this Island" and "The Light in the Piazza."
Although I was expecting a diverse cast after watching the original cast performance on TV at the Grammys 2016, actually seeing this many people of color playing traditionally white characters from the Revolutionary War on stage at the Paramount was still a powerful experience. It was a vivid reminder that despite the racial differences across this country, we all share the same dream and value the freedom to chase after opportunities that will take us far and beyond.
Don't throw away your shot. Get yourself a ticket to see "Hamilton" while it is touring in Seattle. In fact, if you have not heard of the #HAM4HAM Lottery, visit hamiltonmusical.com/lottery to learn more about the opportunity to purchase $10 orchestral tickets.