By Zita Lam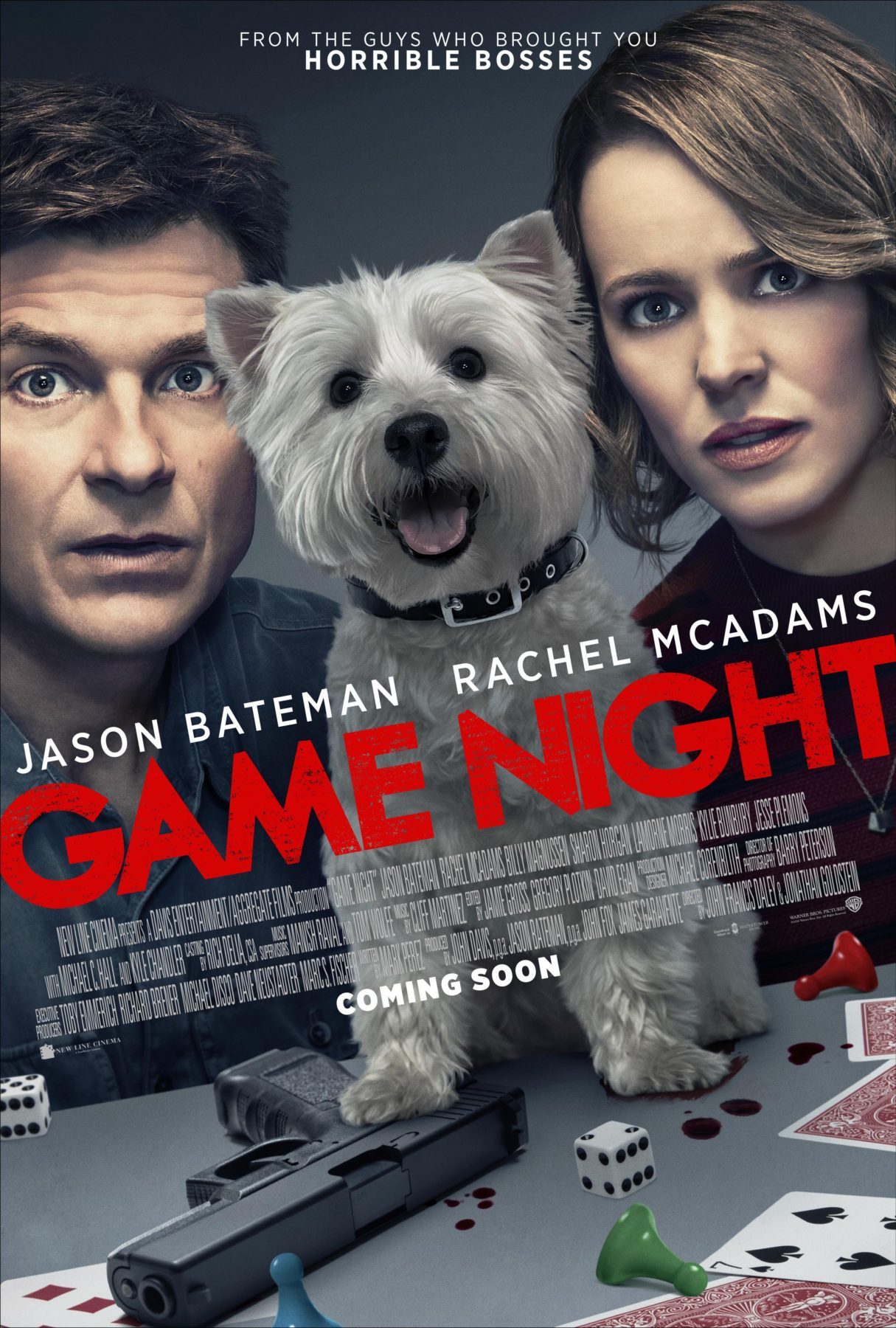 We have been waiting for a comedy like "Game Night" for so long and finally we have it! If you like solving murder mysteries, this movie is perfect for all detective minds to unravel this clever yet comedic plot.
Starring Jason Bateman and Rachel McAdams, the story follows a young competitive couple – Max (Jason Bateman) and Annie (Rachel McAdams) – who are passionate about game nights. Every weekend, they invite a group of friends – Kevin (Lamorne Morris), Michelle (Kylie Bunbury), Ryan (Billy Magnussen) and his date of the night to their house for a fun game-gathering. Known as the ultimate competitor, Max's realm is intruded when his "better looking and more successful" brother, Brook (Kyle Chandler), comes to visit.
While Pictionary is way too ordinary, Brook hosts a special murder mystery party for the group. One person will be kidnapped – whoever solves the clues and rescues the hostage first can get the grand prize, a cherry-red Stingray Corvette. Winning this game, for Max, is more than winning his dream car. It is his chance to regain his pride and confident as he is fed up with living under his brother's shadow.
Few drinks in, everyone is excited and nervous about what will come next. All of the sudden, kidnappers break down the door and abduct Brook. The group sits still, thinking it is part of the game. As they are clapping for the "fighting performance", little do they know, they are involved in a real crime scene. On their mission to rescue Brook, each couple has different problems that needs to be sorted out.
Aside from the well-designed storyline, the cast is certainly the highlight of the movie. Jason Bateman, who also starred in the comedy "Office Christmas Party" and "Horrible Bosses" recently won the Annie Awards and Kids Choice Awards for his role in "Zootopia". His one screen wife, Rachel Mcadams, is long missed by the audience. This is her first appearance since she starred in "Doctor Strange" in 2016. She manages to perform such a vivid character without exaggerating the comedian side of her. The fact that she is naturally funny adds another layer to the story.
Another notable actor in the movie is Jesse Plemons, who plays Gary the creepy next door neighbor. Many may recognize him from the fourth season of Netflix's "Black Mirror."
This Matt Damon look-alike once wowed me with his performance in the "USS Callister" episode as a twisted video game developer. Now, he does it again in "Game Night!"
Directed by John Francis Daley and Jonathan M. Goldstein, and written by Mark Perez, the movie offers audiences 100 minutes of laughter. Humorous character settings with the well-balance of actions and drama scenes, it successfully stands out from other comedies. "Game Night" is rated 83% on Rotten Tomatoes and it has the highest rating among the movies Daley and Goldstein had directed.