By Tracy Wang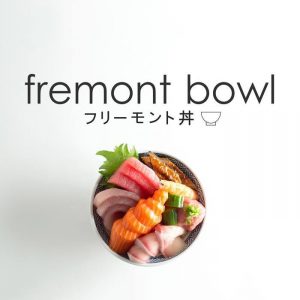 Located in Fremont, Fremont Bowl, a Japanese comfort food restaurant, opened its front door to customers on November 20th, 2017. Since then, it has served many donburi bowls to customers coming from all over Washington State. With its concept set on 'delicious, quantity, affordable', it strives to create a comfortable space where residents living close to the restaurant and all the rest of the customers can have a new foodie destination on Japanese comfort food.
In order to bring in authentic Japanese comfort food, and to fulfill its owner's wish in creating a Japanese comfort food restaurant, the team of Fremont Bowl went to Japan last year to learn more about what Japanese comfort food is; it turns out it means the food people quickly grab and eat in a restaurant before they go to work. An almost-Japanese-fast-food style of food, it is meant to be delicious, fast, and cheap. Carrying what they observed and learned in Japan to Seattle, Fremont Bowl is determined to create delicious and affordable food that are also good in quantity right here in Seattle.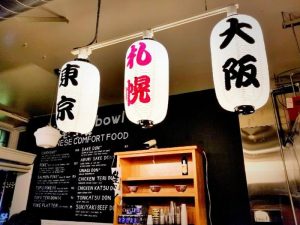 Looking for a good spot in the Seattle area, they finally found the space in Fremont, and it has been proving to be a perfect location for Fremont Bowl. Located in a residential area, it is surrounded by many residents, and a few other restaurant choices a few blocks away. Since it is right in a residential area, they set the residents as the major customer group from the beginning, and they have been seeing many friendly and familiar faces from around the area. Justin Hwang, the restaurant's marketing director, commented, 'we want them to come to our restaurant, feeling comfortable about price range and everything'. In response to the opening of Fremont Bowl, many residents also expressed their happiness in having Fremont Bowl right in this neighborhood, because 'they like the fact that they can choose a variety of restaurants' in this neighborhood.
A Japanese comfort food restaurant that is not very big in space (can seat around 25 people), Fremont Bowl offers thirteen donburi bowls, along with several soup, salad and side choices. Among these delicious donburi bowls, chirashi is currently the most popular choice, and it has been featured in many instagram posts. Besides chirashi, the crispy and yet chewy chicken and pork katsu have also been gaining popularity.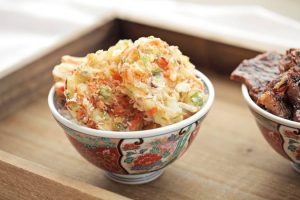 Other than a two hour lunch break between 2:30 to 4:30, Fremont Bowl is serving their Japanese comfort food for seven and a half hour from Tuesday to Sunday, and the amount of crowd has been keeping the staffs busy and the restaurant packed. Friday to Sunday are the busiest days, though some customers also choose to line up before 4:30 in order to get some quality Japanese comfort food as soon as possible. Besides expressing their joy in having Fremont Bowl, some customers also asked them to be consistent with what they sell, the quality and quantity of food and the customer service. Trying to imitate how Japan is serving their comfort food, Fremont Bowl also works hard to stick to its concept, and offers food with prices that are similar to happy-hour prices.
Since poke is one of the hottest items in Seattle right now, Fremont Bowl is also offering poke; however, Fremont Bowl expresses that 'we do not want to be featured as a poke restaurant'. With the gourmet scene and trend constantly changing, it does not want to limit itself to just a poke restaurant that only sells poke. Instead, the owner and chef 'want them to think of our restaurant as a daily, everyday restaurant without feeling the pressure of paying so much'. A comfort food restaurant that features from raw fish donburi to sukiyaki beef don, it aims to become an everyday restaurant that provides a comfortable space and tasty food for people to enjoy with a reasonable price.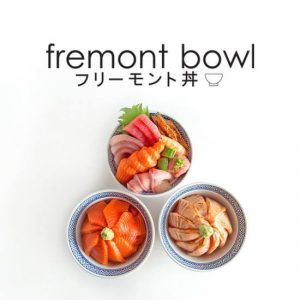 With a rather small restaurant space, the team behind Fremont Bowl is constantly thinking of some solutions or changes that will enable more seating for a larger crowd. The chef and the owner are also planning on adding more options to the menu, so people who love some quality Japanese comfort food should follow them closely.
More information on Fremont Bowl:
Website: https://fremontbowl.com/
Address: 4258 Fremont Ave N, Suite #4262, Seattle, WA 98103
Phone: 206-504-3095 (all food are available for takeout)
Hours: Monday closed
Lunch: Tues – Sun: 11:30am – 2:30pm
Dinner:Tues – Sun: 4:30pm – 9:00pm