By Tracy Wang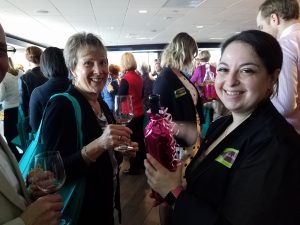 Northwest Women Stars of Food and Wine, 'the only event in the United States that specifically promote women chefs, women winemakers, and women sommeliers', has celebrated its third birthday on February 11th this year at the Columbia Tower Club.
Natashia Remchuk, co-founder of Northwest Women Stars of Food and Wine, and having been mesmerized by all the women chefs, winemakers and sommeliers over the years, had decided to create an event where women in the culinary and winery fields can showcase their amazing abilities and skills, and meet other great women in the same fields.
Remchuk started to work in the restaurant field when she was only fifteen years old, and with her passion in gourmet, she had worked with countless famous chefs across the United States. After opening two French restaurants, she began to be acquainted with French wines, and fell in love with them. As a sommelier, wine Judge, chef, writer, event producer and owner of Uncorked Sommelier Services, Remchuk met many wonderful women in these fields, and to better promote these women, and many others around the world, she created Northwest Women Stars of Food and Wine.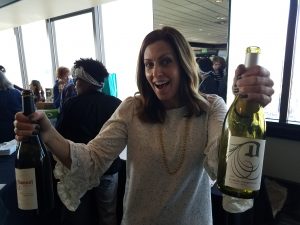 An event of 'women supporting women, elevating women, bringing them to the forefront', Northwest Women Stars of Food and Wine is created by both Remchuk and David LeClaire. With LeClaire's volunteer and winemaker resources and connections, and Remchuk's 'wonderful connections with iconic chefs within Seattle area', this event of promoting women chefs, sommeliers and winemakers was born.
Throughout the years of dining in various restaurants and operating her own restaurants, Remchuk has found how sommeliers hold a special place in customer's dining experience. Since 'they (sommeliers) know about the wine; they know the history of the wine; they may know the winemaker, and they definitely know what the chefs are preparing, so they can talk to the guest, tell them the stories of the wine, and how it's going to be paired perfectly with their meals', the sommeliers are the ones who could directly share their knowledge and joy with the customers who might not have the chance to meet the winemakers or the chefs.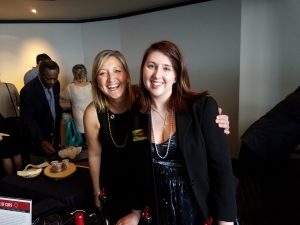 A foodie herself, Remchuk also often wants to meet the chefs or winemakers behind the dishes she is tasting or the wine she is drinking, but more often than not, they are not available. To fill up that gap between the customers and the makers, Remchuk designed an event that not only brings many fabulous women chefs, sommeliers and winemakers together, but also provides an opportunity where 'they (customers) get there and they meet their heroes'.
Each year, Northwest Women Stars of Food and Wine is held at the Columbia Tower Club where they strive to build an integration of the bites the chefs prepare and the wines brought by the winemakers. Unlike other food and wine event, this event focuses on pairing the food and wine, since 'one (food) embraces the other and one (wine) celebrates the other'. In order to have the 34 pods where one chef is paired with a winemaker, Remchuk and LeClaire first ask the chefs and winemakers what they are going to make or bring. As soon as they have that information, they start to construct the pods that have the best pairing of food and wine.
Since one of their goals is to offer the visitors chances to talk and interact with the heroes behind what they have been drinking and eating, they have decided to keep this event small, and around six hundred people attended the event this year. Though it is rather small, it is much more intimate with six hundred guests milling around 34 pods where about 30 women chefs, 28 wineries and 16 sommeliers were available in introducing the food and wine, telling their stories, and helping more women to enter the culinary world.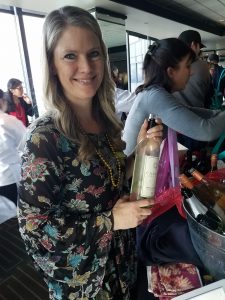 As the only event in the United States that is promoting women chefs, winemakers and sommeliers, Northwest Women Stars of Food and Wine is creating an opportunity for people to recognize and acknowledge these wonderful women who are in 'a very non-traditional role for women' that are 'still very much run by men'. Growing up watching mostly only men chefs on TV shows, and asking the question of 'where are all the women chefs?', Remchuk is more than ready to establish an event where women are celebrated as these amazing chefs, winemakers and sommeliers. Though she has also noticed 'a shift of women being more acknowledged in the field', she believes there is still a long way to go, and it is time for people to see, hear and witness these strong women creating magic in the culinary and winery fields.
In response to her invitation to this event, all of the women chefs, winemakers and sommeliers are excited in joining hands in creating such a significant event. They are all willing to be the spokesperson for the other women in the culinary and wine fields, and many of them come back every year. Helping to unite all these women, Remchuk also expresses her boundless gratitude toward these women who donate their time, their food, and their wine to this event, and wishes to help create a more equal culinary world where women are celebrated along with men.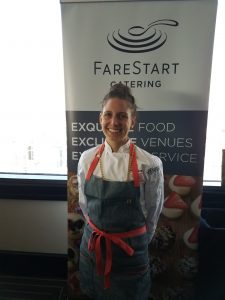 Northwest Women Stars of Food and Wine is an annual event where guests get the opportunities to meet the women stars behind what they eat and drink in the Seattle region, and have some intimate conversations about food and wine. Guests also have the chance to purchase their favorite wines during the event, and all the ticket sales go to Womens Funding Alliance which supports young women in the Washington State.
For more information, please visit: http://www.nwwomenstarsoffoodandwine.com/