By Tracy Wang
As their eighth annual collaboration, ACT-A Contemporary Theatre and the 5th Avenue Theatre present 'Ride the Cyclone', a new musical that takes us all on a ride of the lifetime.
Making its West Coast premiere, 'Ride the Cyclone' touches a soft part on our hearts, since it is a story of a mass tragedy, where six teenagers are killed in a cyclone ride. With the recent mass shooting in the United States still ringing loudly in our ears, we expected to be leaden-hearted the whole evening of the musical. However, 'Ride the Cyclone' by Brooke Maxwell and Jacob Richmond proves to be a journey of dreams, identity, friendship that is full of wit and sincerity.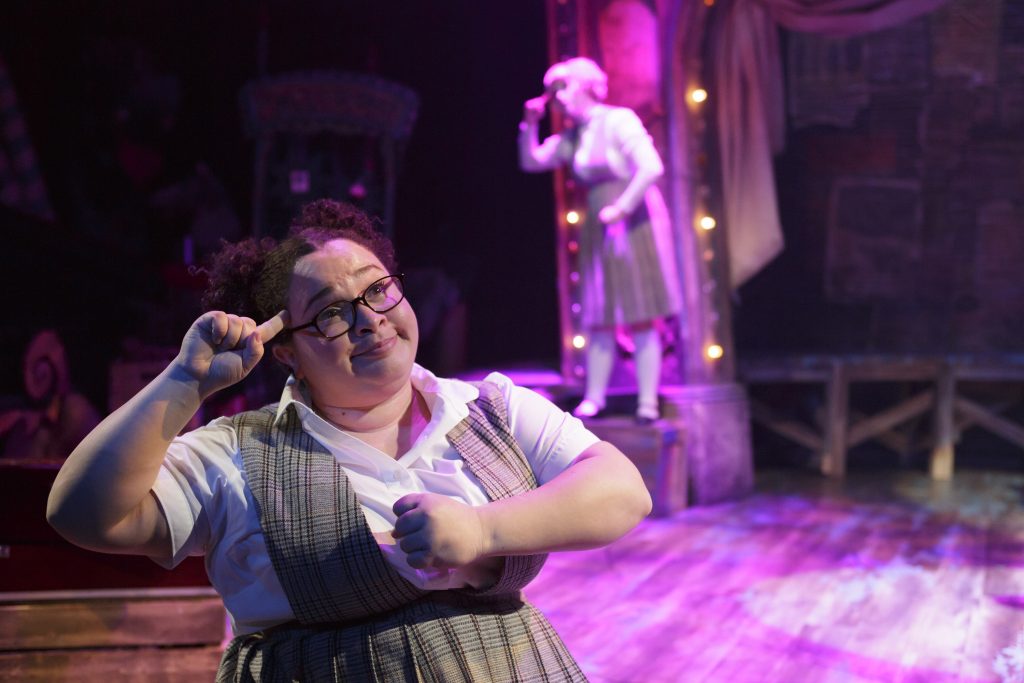 At 8:17 p.m., the Saint Cassian High School Chamber Choir boards the Cyclone roller coaster, and at 8:19 p.m., a broken front axle sends them to their early deaths. Awaken, the deceased teens enter a purgatory state in which a fortune teller (Karl Hamilton) asks them to tell the tales of their dreams and hopes, and one of them will be voted to claim a prize that ensures a chance for those dreams and hopes.
Soon, the musical enters the stage where each of the six teenagers takes turns telling what they dream of becoming, and how they would have lived their lives if they are not being rudely interrupted. The musical becomes quite predictable as each of them sings of the person he or she would love to become or be, and we seem to be watching a singing contest where tension and wit fills the stage.
Though predictable in knowing who is yet to come on stage, 'Ride the Cyclone' surprises us with a unique story of each of the six teens, and a different set-up of the stage, the technologies, and the costumes. Through every single song of their lives and dreams, we are seemingly transferred to a different universe, and the fun and wit of the telling of their stories are brewed perfectly with the more sombre and tragic portions of the lyrics and stories, that make us sigh and weep.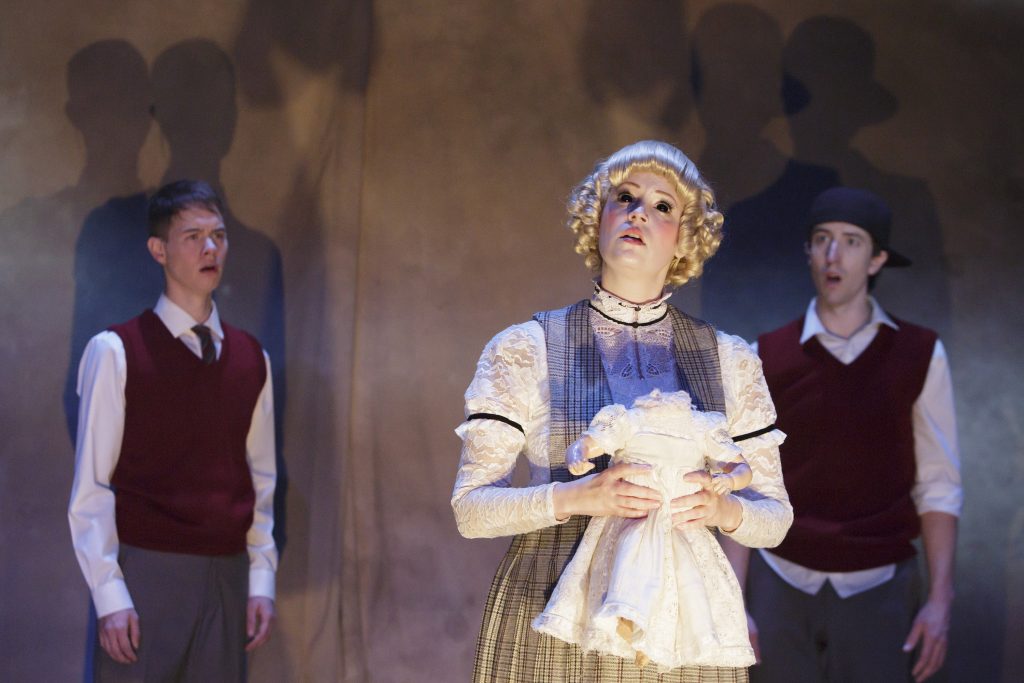 The infinitely sarcastic and funny fortune teller opens the musical, and successfully sets a lighthearted atmosphere. However, as each teen comes to sing their dreams, we witness their deepest secrets and desires, and we inadvertently come to laugh and cry along with them, and even reflect on desires and hopes of our own.
Constance Blackwood (Lillian Castillo), Ricky Potts (Connor Russell), Mischa Bachinski (Adam Standley), Ocean O'Connell Rosenberg (Tiffany Tatreau), Noel Gruber (Kholby Wardell), and Jane Doe (Emily Rohm), all take on the unique personalities of their characters, and for the ninety minute or so performance, we are as committed to these characters as the amazing cast is.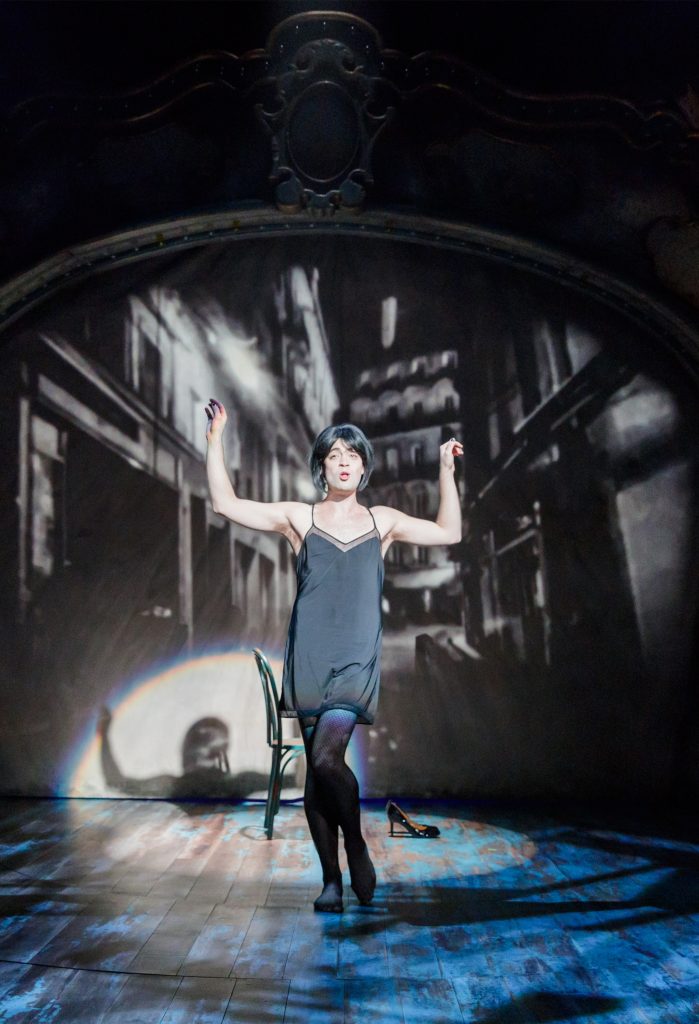 The highlight of the night rests on the sections of Noel, who dreams to come out of the closet and be a sexy woman, Jane Doe, who is lost in the sea of identity, and Constance, who comes a long way to love her small town and life. Having been in every production of 'Ride the Cyclone' in the United States as well as in Canada, Wardell's Noel is personal, delightful and full of charisma. The Jane Doe that looks so much like a broken doll, and who has no idea who she is, Rohm brings out the character in an uncanny and sometimes creepy way. As Jane Doe looks into the audience's eyes, we have the urge to look away from her dark and shining eyes, and as she grabs her birthday cupcake, we all inhale, and are moved by what the lack of identity could cause to a person.
The entire charming cast ensures a night of many interesting and colorful journeys into a variety of lives, but other than the wit and sarcasm that vibrate within the whole performance, the musical is also full to the brim of emotional resonance where we think of all the lost dreams, lost hopes, and losses of loved ones. We laugh along with the characters, but we drop a tear or two, when we experience their loss, and are touched by their final decision to let the one who has not lived to go on living.
'Ride the Cyclone', at once seemingly predictable, is a new musical that is full of warm surprises which make us that much more willing to go on a cyclone ride, and experience all the excitement and joy of living dreams and hopes, as well as claiming our individual voices that are sometimes too deep inside of ourselves.
For more information and to buy tickets, please visit: http://www.acttheatre.org/Tickets/OnStage/RidetheCyclone