By Zita Lam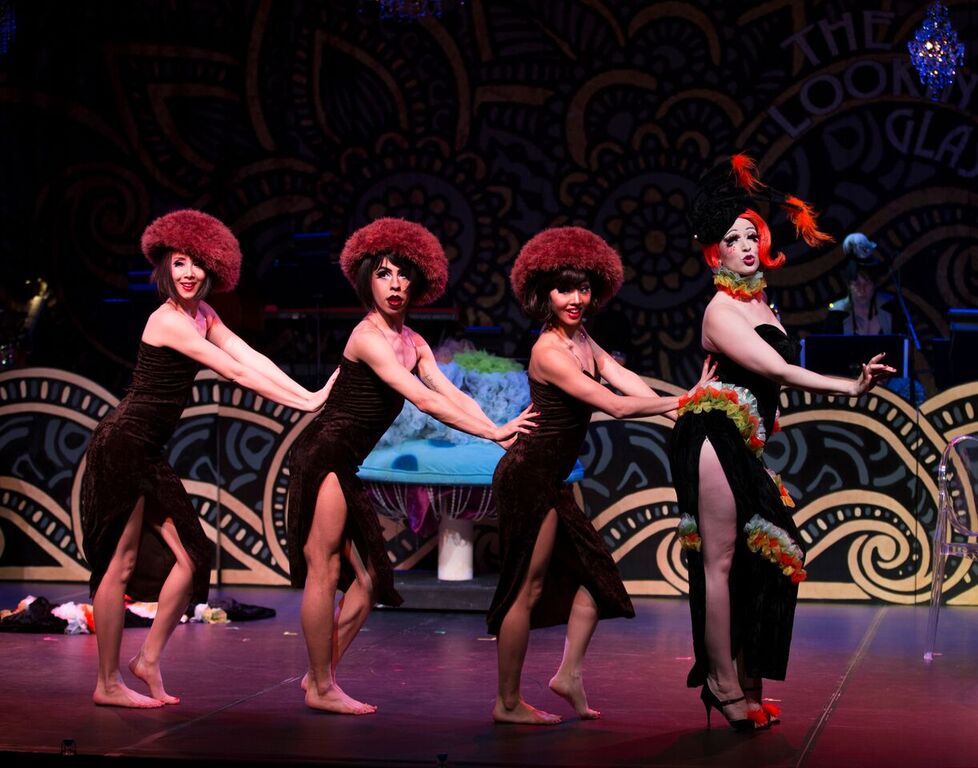 Get ready for this marvelous and wild reimagination of Alice's Adventure in Wonderland! Produced by Lily Verlaine & Jasper McCann,  Through The Looking Glass: The Burlesque Alice in Wonderland brings Seattle's Burlesque A-List superstars on the stage of the Triple Door. This funky musical aims to highlight audiences' night by showcasing its fantastic sceneries, costumes, stripteases, and dance moves.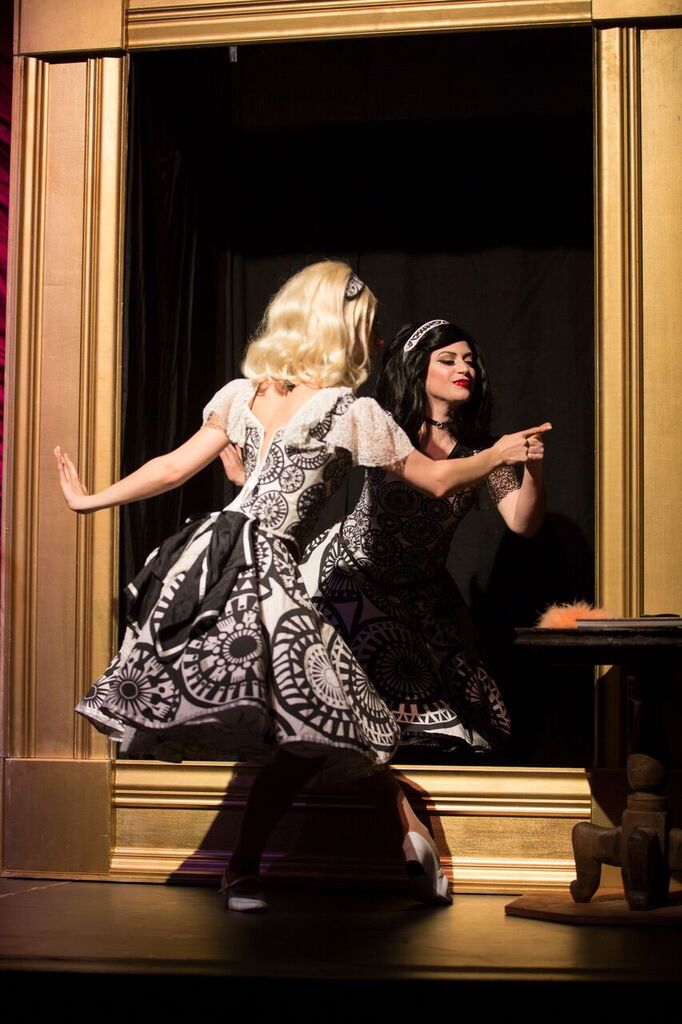 Set in Wonderland's most exclusive nightclub, Alice discovers the magic that lies beyond the velvet rope. As the Queen of Hearts is rising, Alice and the people from Wonderland are in a predicament where they need to subdue this evil force. These famous characters from Lewis Carroll's classic story are turning Wonderland's topsy-turvy world into a vivid phantasy. 
This recreation features the debut of a new original musical score by Jasper McCann, Kate Olson, Michael Owcharuk, and James Chapple, performed live by a jazz/rock ensemble.  Inspired by the music of the mid-60's, McCann's new arrangements set the mood for dance performances that combine classical ballet and jazz with bawdy burlesque beauty.
Its visual effort also adds a layer of color onto the production. To start with, Brass-a chandelier (Lena Fox) and Paraffin-a Chandelier (Tom-Tom the Phenomenon) are a dazzle of the spotlights with their gold-painted body. Costumes on Tiger Lily (Miss Indigo Blue), Queen of Hearts (Moscato Exstatique), Red Queen (Lily Verlaine) and White Cat (Tory Peil) are beyond glamorous. Host White Rabbit (Jasper McCann) successfully engage the audience with his talents in comedy. With all these combined, this show is for people who are ready for a good time!
Through The Looking Glass: The Burlesque Alice in Wonderland runs through May 6 at the Triple Door. For more information, visit http://verlaineandmccann.com