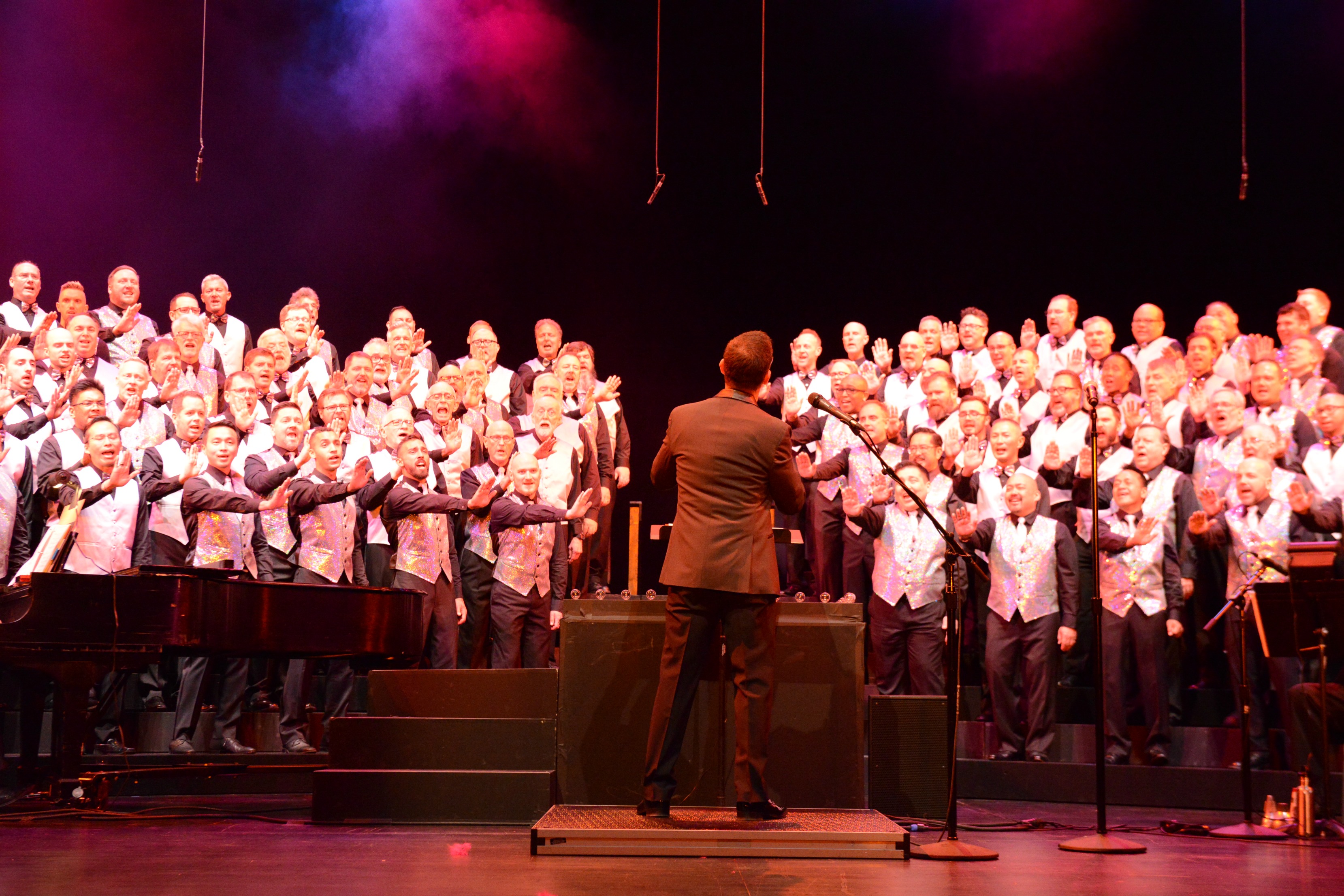 Seattle Men's Chorus (SMC) takes the McCaw Hall stage on Pride weekend to honor 50 years of British rock and pop royalty in God Save the Queens. From the swinging '60s to today's biggest hits this British invasion is so lush and flashy it edges on revolutionary. God Save the Queens is a musical journey through the UK artists, generation by generation, that have reigned supreme, from The Beatles, Queen, and Elton John, to Coldplay, Adele and One Direction. Pop singer, performance artist, and finalist from "America's Got Talent" Prince Poppycock joins the chorus as their special guest.

Created by John Quale, Prince Poppycock is a roguish operatic dandy with a look and sound that combines elements of glam rock, light opera, synth pop, and Western art music in a way that is fresh, sometimes startling, and always entertaining. Prince Poppycock has opened for bands like the Dresden Dolls and The Sounds; sung at extravagant special events like New York's Dances of Vice; and opened for performance art legend Ann Magnuson at downtown LA's prestigious Redcat Theater. He was a final four contestant on NBC's "America's Got Talent," during which judge Sharon Osbourne dubbed him "the male Lady Gaga."

Two performances only at McCaw Hall on June 22 and 23 at 8pm.  Tickets are $25-$78 and available at www.seattlechoruses.org or over the phone at (206) 388-1400. The Seattle area box office is open Monday through Friday, 11:00AM-6:00pm.

About Seattle Men's Chorus/Seattle Women's Chorus
The internationally renowned Seattle Men's Chorus (founded 1979) and Seattle Women's Chorus (founded 2002) comprise the largest community choral organization in North America. Both choruses stand out as the largest LGBTQ-identified men's and women's choruses in the world. The choruses comprise one of the Pacific Northwest's largest, most vibrant and successful music organizations, performing in Seattle's most prestigious venues for an annual audience of more than 30,000 patrons. Flying House Productions is the not-for-profit organization that governs and manages the Choruses. Collectively there are over 600 singing members along with staff, volunteers, and associate members who support both Choruses. They are a leading voice for the LGBTQ community and offer more than 30 outreach events and main stage concert performances annually.