By Tracy Wang
The closing piece for 5th Avenue Theatre's 2017/18 season and directed by Glenn Casale, 'The Hunchback of Notre Dame' is still shockingly relevant to our current society, and makes us wonder how much further we need to go in order to be rid of the similarity between this story that is set in Paris in 1482 and our modern times.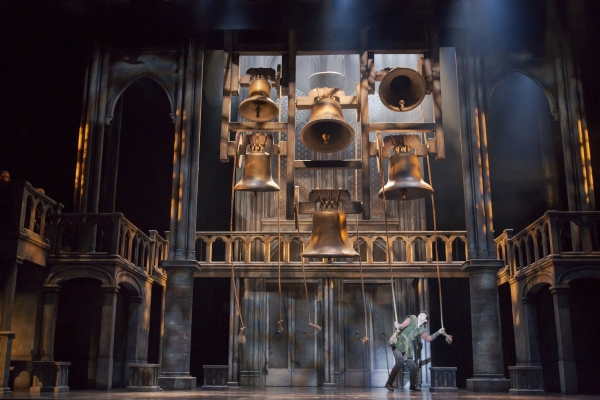 Featuring music from the Disney animated feature and new music from composers Alan Menken (The Little Mermaid, Aladdin and Newsies) and Stephen Schwartz (Wicked, Godspell and Pippin), 'The Hunchback of Notre Dame' is nothing but a musical feast where 30-person choir is present at every performance.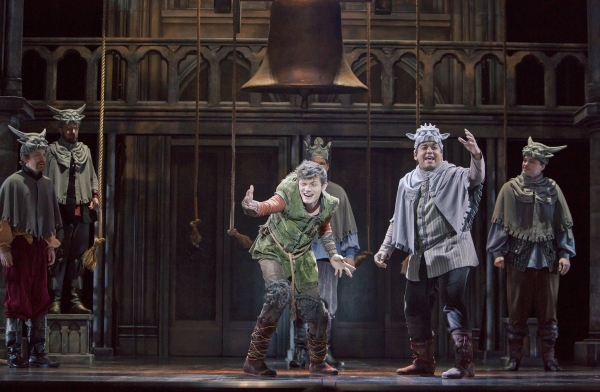 Similar to its musical grandeur, its scenic and lighting design by Stephen Gifford and Jared A. Sayeg transports us directly to Paris in 1482. No longer surrounded by crowded shops and honking cars, we are taken to a time and place where religion and monarchy take priority, and men especially are the ones in charge.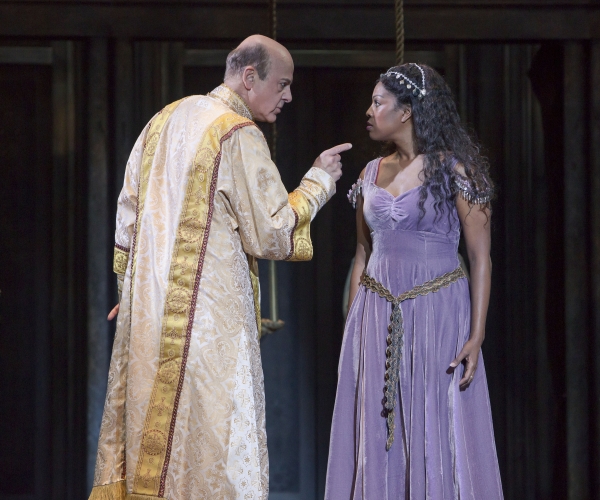 We meet the many characters in Victor Hugo's masterpiece, 'The Hunchback of Notre Dame'. The self-righteous Dom Claude Frollo is played masterfully by Allen Fitzpatrick, and the kind but lonely Quasimodo is brought to life by Joshua M. Castille, a deaf performance artist. In the original story, Quasimodo becomes deaf because of the many years of ringing the bells, and 5th Avenue Theatre's deaf Quasimodo brings a never-before-seen authenticity to the stage. In a time when representation matters greatly, it is still revolutionary to see a deaf actor playing a deaf character in such a major production. We see the ensembles using sign language on stage, and whenever Quasimodo needs to sing, EJ Cardona becomes the voice of Quasimodo.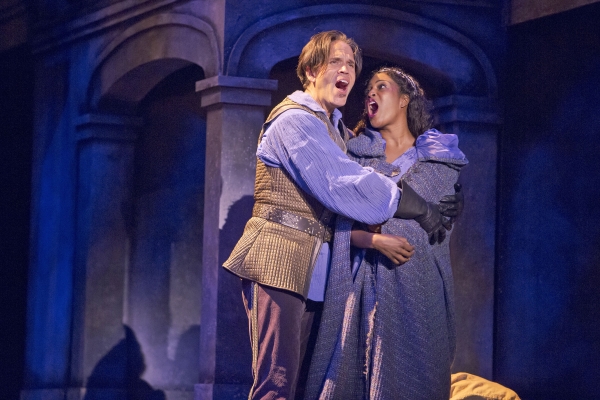 But what makes this musical as loud as the ringing bells in the cathedral is its shocking relevance to our current society. Though the themes can vary from faith, sex, desire to religion, government and power, the central theme is undoubtedly the prejudice against the gypsies and Quasimodo. Right from the beginning, we feel Frollo's dislike or even hatred against the gypsies, and as we witness a crowd beating Quasimodo up just because he does not look great, we are shaken to the core, because this musical is filled with the same things we still see today. Prejudices root in people's hearts, and affect what people do; power largely remains in the hands of the male citizens and those in high positions. The musical acts as a warning bell that strikes deep and loud in our hearts, and tells us that the process of recognizing and eliminating prejudices and gaining equal opportunities is an ongoing one.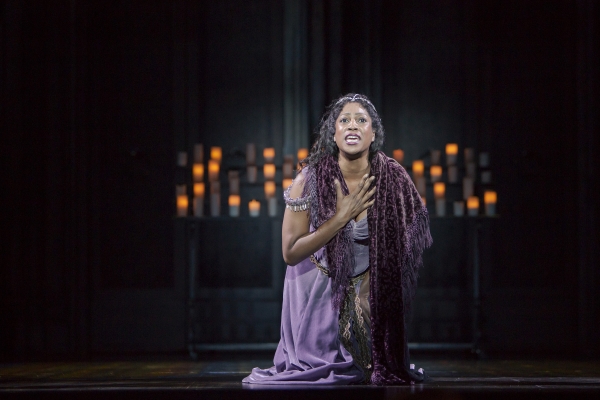 Running roughly two hours and a half, 'The Hunchback of Notre Dame' is a dark and yet necessary musical that makes us think instead of laugh or relax. The lighting easily captures the spirit of each moment, and the set leaves us no room to doubt where we are at that exact moment. A tale this complex needs time to tell, but the first half of the musical could be a bit too long compared to the second half which is full of action, dynamics and plot points.
'The Hunchback of Notre Dame' is a story that we all think we know, but it is in truth a story that is composed of many complicated themes of gender, religion, power, desire, faith, and prejudice. All intricately connected, these themes build up the musical that we see today, and remind us of what we are still experiencing in today's society. A significant story and a musical feast, 'The Hunchback of Notre Dame' runs at 5th Avenue Theatre till June 24.
For more information or to buy tickets, please visit: https://www.5thavenue.org/show/the-hunchback-of-notre-dame