By Tracy Wang
No crystal-dotted curtains. No audiences immersed in total darkness. This is what Ballet Sun Valley is about, a two-day festival where dancers stretched and warmed up right before the audiences, and ballet was no longer just an elite art form, but a way of expression that fits right in with the openness of the Sun Valley Pavilion.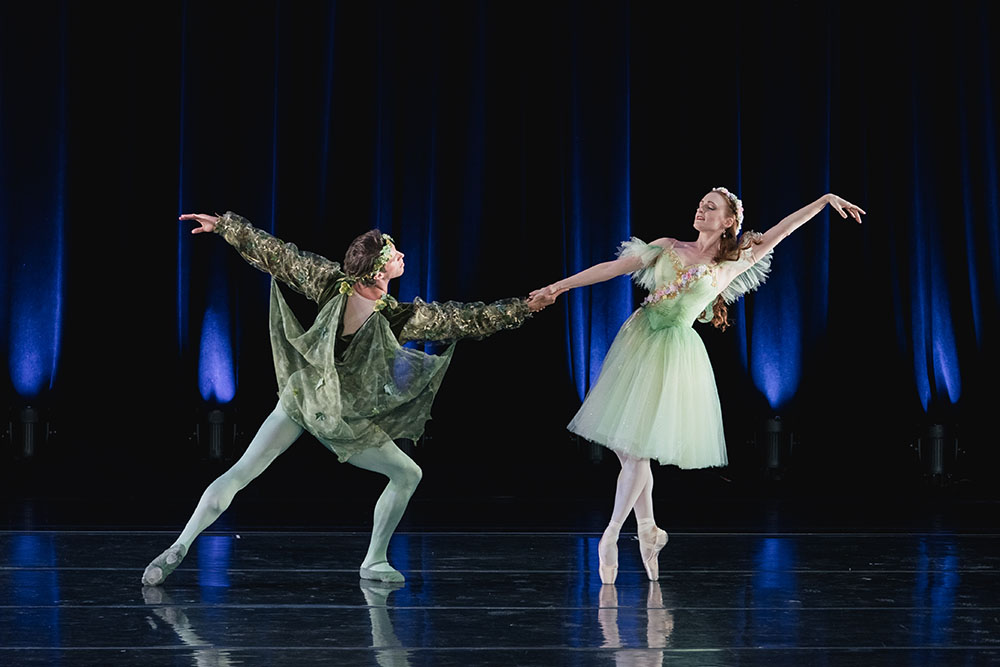 Started in 2017, and annually-curated by Isabella Boylston, an American Ballet Theatre's (ABT) principal dancer and also a Sun Valley native, Ballet Sun Valley is Boylston's dream 'of bringing ballet to her hometown and of having the opportunity to direct'.
With 'grit and the will of the warrior', Boylston was promoted to principal dancer at ABT in 2014. Wishing to make every performance as special as possible to all the audiences, she has been 'trying to dance for the whole audience' by connecting with the music and other dancers on stage.
As the artistic director of Ballet Sun Valley, she mentioned how 'putting the program together is like working on a jigsaw puzzle'. From dancers to the pieces they perform, she loves 'putting together unusual combinations of artists', and the result could only be described as stunning.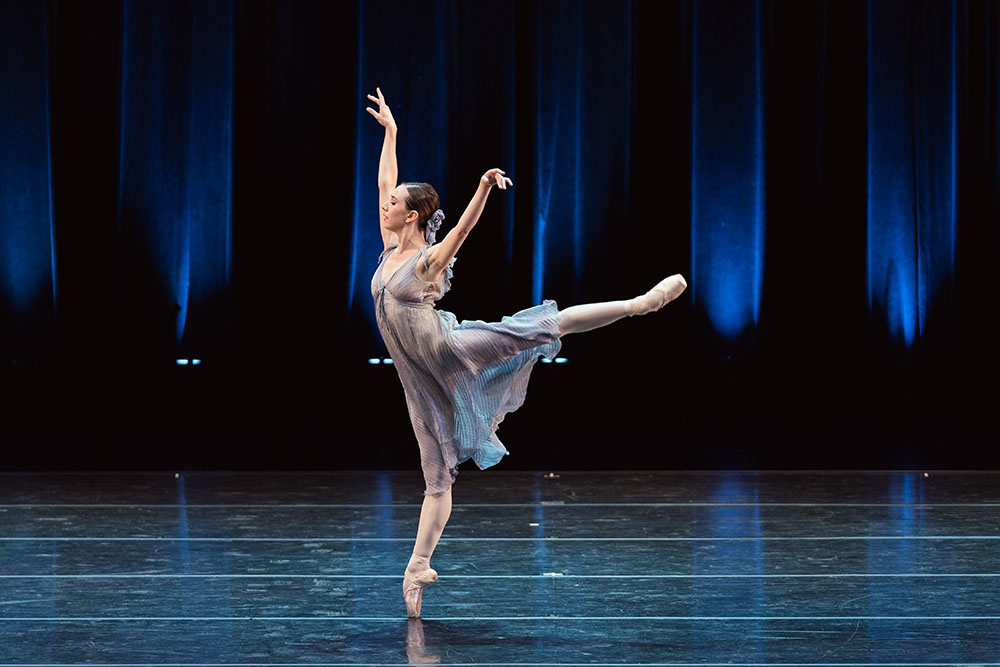 Ballet was first brought to Sun Valley by Bob Smelick, the chairman and executive producer of Ballet Sun Valley, and Dan Drackett. With 'a vibrant cultural scene and a perfect venue: the Sun Valley Pavilion', Boylston was confident that Sun Valley is the perfect location for a festival that gathers world-renowned dancers and presents both contemporary and classical ballets. As they predicted, the audiences welcomed the dancers and the ballets, and after witnessing 'standing ovations after nearly every piece' in its very first year, they were delighted yet again to bring this festival to life in Sun Valley in 2018.
During the two-day festival on July 17 and 18, audiences from all over the United States got to watch 17 ballets in total, and witness the artistry of 22 dancers from around the world. Dancers from Paris Opera Ballet, New York City Ballet (NYCB), Royal Danish Ballet and many more gather together to dance and perform. For some, they have only met a few days ago.
The first day opened with Flower Festival in Genzano: Pas de Deux by August Bournonville; as Tyler Maloney (ABT) and Ida Praetorius (Royal Danish Ballet) gently walked onto the stage, our breaths were temporarily suspended, and as they began a pas de deux that courts each other, our hearts leaped and soared with them, and were immersed in the joy of romance.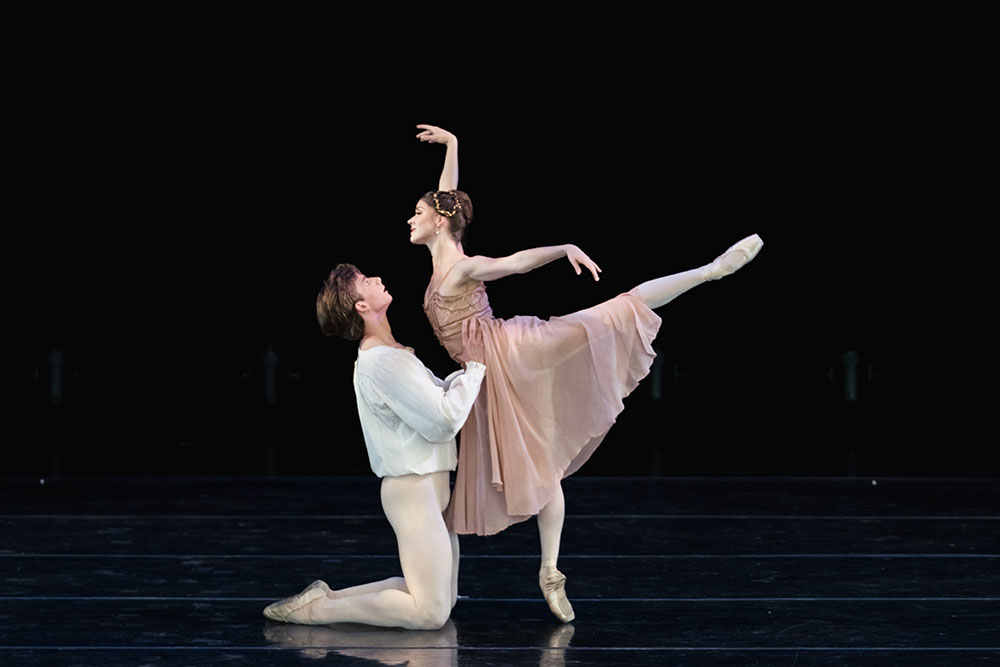 The classical repertoire continued on till Romeo and Juliet: Balcony Pas de Deux, Act I by Sir Kenneth MacMillan, who also choreographed Manon that is on the program of the second day of the festival. Considered as one of the greatest classical ballets of all times, Sir Kenneth MacMillan's Romeo and Juliet perfectly captures the joy and devastation of love and loss, and audiences on July 17 had the joy to witness a Juliet debut by ABT's soloist Cassandra Trenary.
Juliet is 'a role that she has always wanted to do', and the magic of this role for her remains in its splendid story and choreography. 'Being young and in love' sums up what Trenary thinks of this particular role, and it was 'a dream' for her to dance with Aran Bell, a member of the corps de ballet at ABT. Just debuted in the role of Romeo this past ABT season, Bell has long been a rising star since his first appearance in Bess Kargman's award-winning documentary, First Position.
Since the Sun Valley Pavilion is an outdoor venue, the environment mimics what the balcony scene entails. The night seeping into the white tent, the temperature dropping, and the breeze gently touching her face all made Sun Valley an ideal place for her to debut this role, and like she said, 'here, we are just really taking in the breath on our skin'.
Right after the classical repertoire, we were immediately taken into another realm of ballet where Léonore Baulac and Germain Louvet, both etoiles at the Paris Opera Ballet, sliced the air with the movements of their arms and legs in In the Middle, Somewhat Elevated by William Forsythe.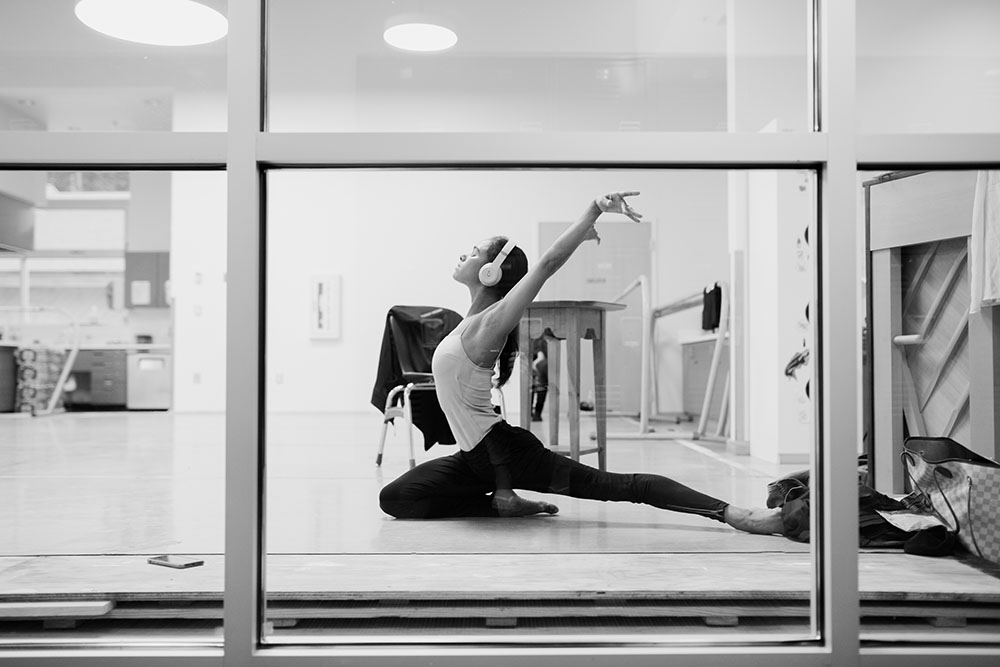 NYCB star Tiler Peck, and ABT principal Misty Copeland again graced the stage with their artistry and impeccable techniques, and even though the first day of the festival was already a performance of the highest quality, the second day did not disappoint.
As the festival came to its end, the performance on Wednesday was taken to another level by its dancers and audiences. Nearly every dance was followed by a roaring standing ovation, and ABT principal James Whiteside's Wallflower was perhaps the gem of it all.
Sassy, confident and very much Whiteside, Wallflower has the effect of immediately igniting the pavilion, and it is just a perfect evidence that ballet dancers are capable of so much more than pointe shoes and high jumps, though those are challenging enough.
The performance part of the festival officially closed with Justin Peck's In Creases. A ballet that uses eight dancers' bodies to play with angles and shapes, it is nevertheless a ballet that shines light on individual dancers.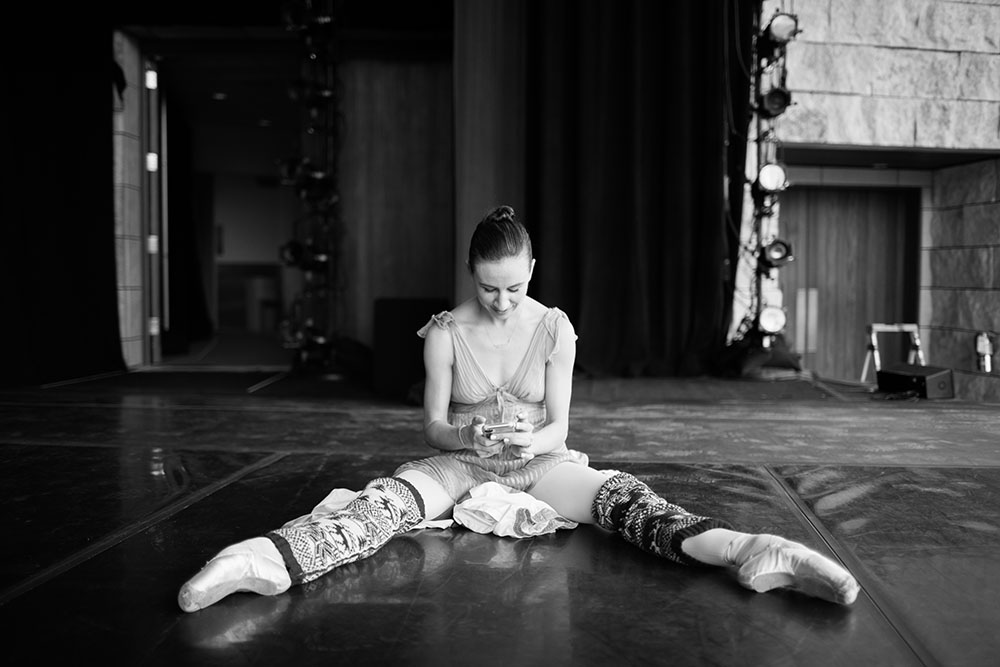 Ballet, a form of 'visual music' termed by Trenary and a language that is universal in Louvet's eyes, once again shone on the stage of the Sun Valley Pavilion this year, and brought dancers and audiences from all around the world and the United States to create a lasting memory of dance, beauty, music and most importantly, another way to express ourselves.
For everyone who attended Ballet Sun Valley Festival this year, Boylston showed us a way to connect and to bond through movements and dance, and the most magical thing of all about Ballet Sun Valley is perhaps its ability to bring so many dancers and people together, and to let the beauty of ballet be shared and cherished.