【看戲劇 Drama 】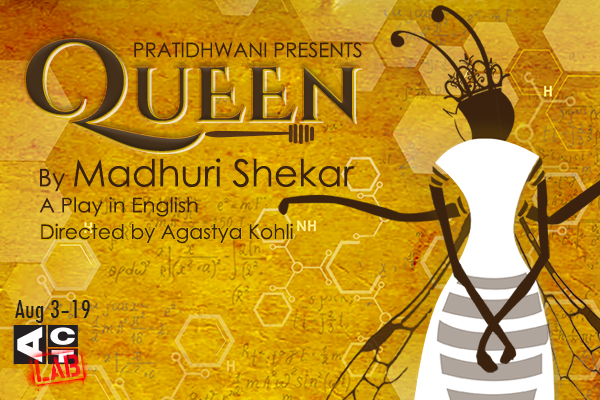 《女王》
日期:8月9日至19日
時間:2:00 p.m./ 7:30 p.m.
地點:ACT Theatre
詳情:https://acttheatre.org/
由MadhuriShekar撰寫並由Agastya Kohli執導,《女王》講述了兩位博士候選人Sanam和Ariel的故事,他們在過去十年中花了大量時間詳盡地研究全球消失的蜜蜂種群。就像這些親密的朋友即將發表一份職業定義論文一樣,Sanam偶然發現了一個可能危及他們的聲譽,職業和友誼的錯誤。該作品由位於西雅圖地區的非營利性文化組織Pratidhwani提供,他們旨在為南亞傳統藝術家創造和促進表演機會。Pratidhwani的核心是一群對藝術傳統極為熱情的專業人士。
Queen
When: August 9 – 19
Time: 2:00 p.m./ 7:30 p.m.
Where: ACT Theatre
Info: https://acttheatre.org/
Written by MadhuriShekar and directed by Agastya Kohli, Queen tells the story of two PhD candidates, Sanam and Ariel, who have spent the better part of the last decade exhaustively researching vanishing bee populations across the globe. Just as these close friends are about to publish a career-defining paper, Sanam stumbles upon an error, which could jeopardize their reputations, careers, and friendship. This production is presented by Pratidhwani, a non-profit cultural organization based in the Seattle area that is driven to create and promote performing opportunities for artists of South Asian heritage. At its core, Pratidhwani is a group of professionals who are extremely enthusiastic and passionate about the artistic traditions of our homeland.
【看歌劇 Opera 】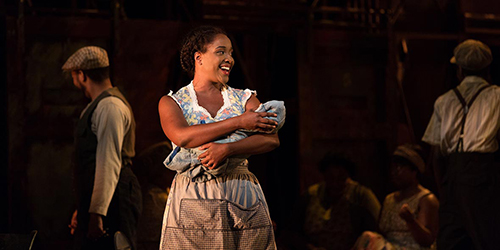 蓋西文的乞丐與蕩婦
日期:8月11至25日
時間:2 p.m. / 7:30 p.m.
地點:McCaw Hall
詳情:https://seattleopera.org/
偉大的美國歌劇擁有一些有史以來最好的歌曲 – 包括「夏季」、「我什麼都沒有」、「我愛你,波吉」和「它不是必然的」。這個完整歌劇演出保留了所有狂歡的管弦樂和精湛的合唱作品,這些演出曾經風摩 2011年來到McCaw Hall的觀眾。《蓋西文的乞丐與蕩婦》充滿活力,它混合了動作、幽默、浪漫、掙扎,並將在是次回歸給觀眾帶來一個完美的新舞台,讓你也想高歌一翻。不要錯過這個Glimmerglass聯合製作,Bachtrack曾評論「整體戲劇和音樂的成功,再次證明蓋西文的作品仍然是美國20世紀最重要的歌劇。」
The Gershwins' Porgy and Bess
When: August 11 – 25
Time: 2 p.m. / 7:30 p.m.
Where: McCaw Hall
Info: https://seattleopera.org/
The great American opera boasts some of the best songs ever written—including "Summertime," "I Got Plenty O' Nuttin'," "I Loves You, Porgy," and "It Ain't Necessarily So." This full-length operatic presentation retains all of the rhapsodic orchestral music and superb choral writing that enchanted sell-out McCaw Hall crowds in 2011. The vibrant mix of action, humor, romance, struggle, and celebration returns with a perfect new staging that will inspire you to rise up singing. Don't miss this fully-staged Glimmerglass co-production that Bachtrack calls "an overall theatrical and musical success, proving one more time that Gershwin's opus remains America's most important 20th-century opera."
【看展覽 Exhibition】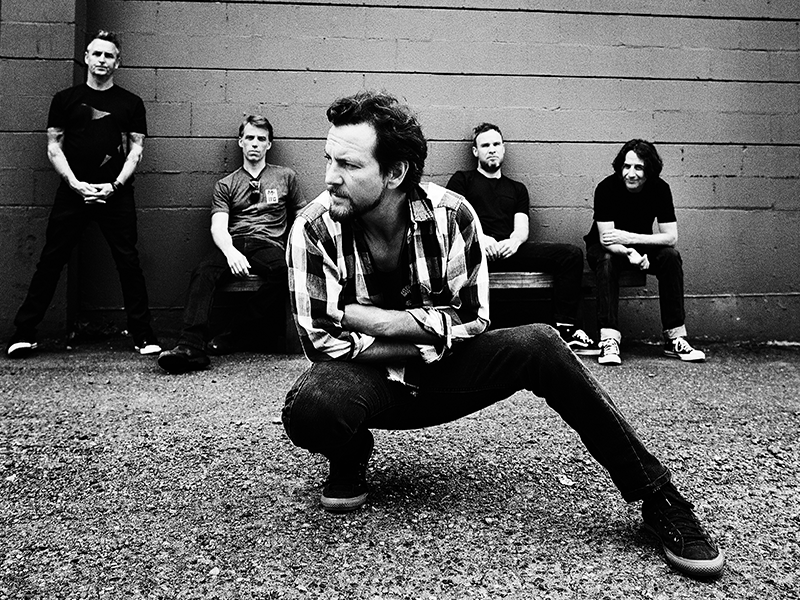 珍珠果醬樂隊:回家和離開
日期:8月11日(星期六)開始開放
時間:10 a.m. – 7 p.m.
地點:MoPOP
詳情:https://www.mopop.org
該展覽由流行文化博物館與珍珠果醬樂隊和Ten Club合作舉辦,將展出來自珍珠果醬樂隊成員及其西雅圖倉庫的300多件文物。跨越28年,是次展覽將有樂隊成員的個人樂器、設備、舞台道具、原創打字歌詞和筆記本、原創海報、專輯封面以及來自樂隊首張專輯"Ten" 前面高聳字母的照片。《珍珠果醬樂隊:回家和離開》將於2018年8月11日向公眾開放,並包含在MoPOP普通入場券中。
Pearl Jam: Home and Away
When: Opens Saturday, August 11
Time: 10 a.m. – 7 p.m.
Where: MoPOP
Info: https://www.mopop.org
Organized by the Museum of Pop Culture in collaboration with Pearl Jam and Ten Club, the exhibit will feature more than 300 artifacts directly from Pearl Jam band members and their Seattle warehouse. Spanning 28 years, the exhibition will feature personal instruments, equipment, stage props, original typewritten lyrics and notebooks, original poster and album art, set lists, and a photo op featuring the towering letters from the front of Pearl Jam's debut album, Ten. Pearl Jam: Home & Away will open to the general public on August 11, 2018 and is included with MoPOP general admission.