By Tracy Wang
Though an ancient craftsmanship in Japan, the lacquerware that has a coating of urushi tree sap on the products is a craft and a form of art that may already be in the lives of people of the United States or people who just love Japanese culture. However, with the rise of popularity of plastic and the technological age, lacquerware suffers and thus comes a collaboration of Chin Music Press and Heiando America that is ready to provide Americans with a book and short film with detailed background and history of urushi and its craftsmanship, if enough support is generated.
Dated back several thousands of years of craftsmanship in Japan and China, the technique of using urushi tree sap to coat weapons and tray wares has a long history.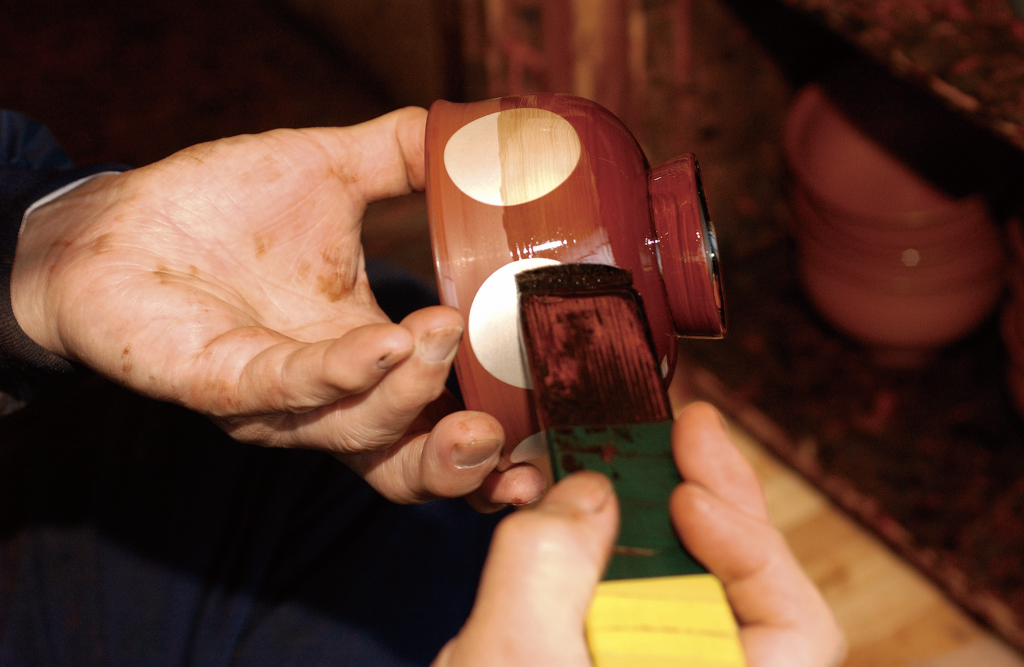 "Long, long ago, ancient people find that it makes things very strong and shining, so they used it on their bows, arrows and (head of the) spears," explained Bruce Rutledge, the founder of Chin Music Press, a Seattle publishing house that has a focus on Japanese culture. Later on, since the urushi tree sap gave the products a nice coating of red or black color, it is widely applied onto trays, bowls, and plates, and it became extremely popular.
However, with plastics gaining popularity and reducing the cost of producing something similar (but vastly different in durability) to lacquerware, the urushi craftsmen and their craft suffer greatly.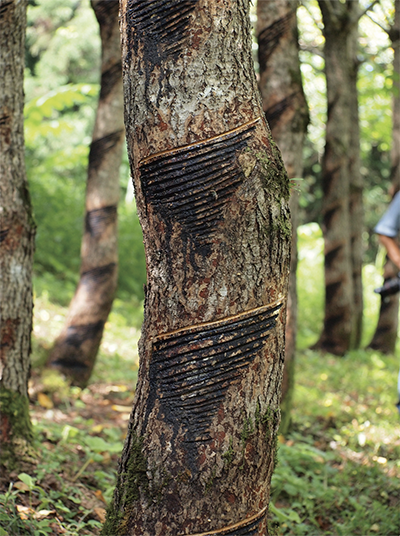 "Because people who don't understand urushi think 'oh it's just some plastic things,'" commented Rutledge. At first sight, a product with a coat of urushi sap and a plastic product can appear to be quite similar. At a much closer look and once the looker has gained an eye for the lacquerware, to say there is a difference between these two kinds of products is a complete understatement.
Unlike plastic products that are made in a huge number, lacquerware is handmade individually. "Once you know the beauty of it, you start to see how much work has gone into it; it doesn't blow you away, it's a quieter art," said Rutledge, who has lived in Japan for many years.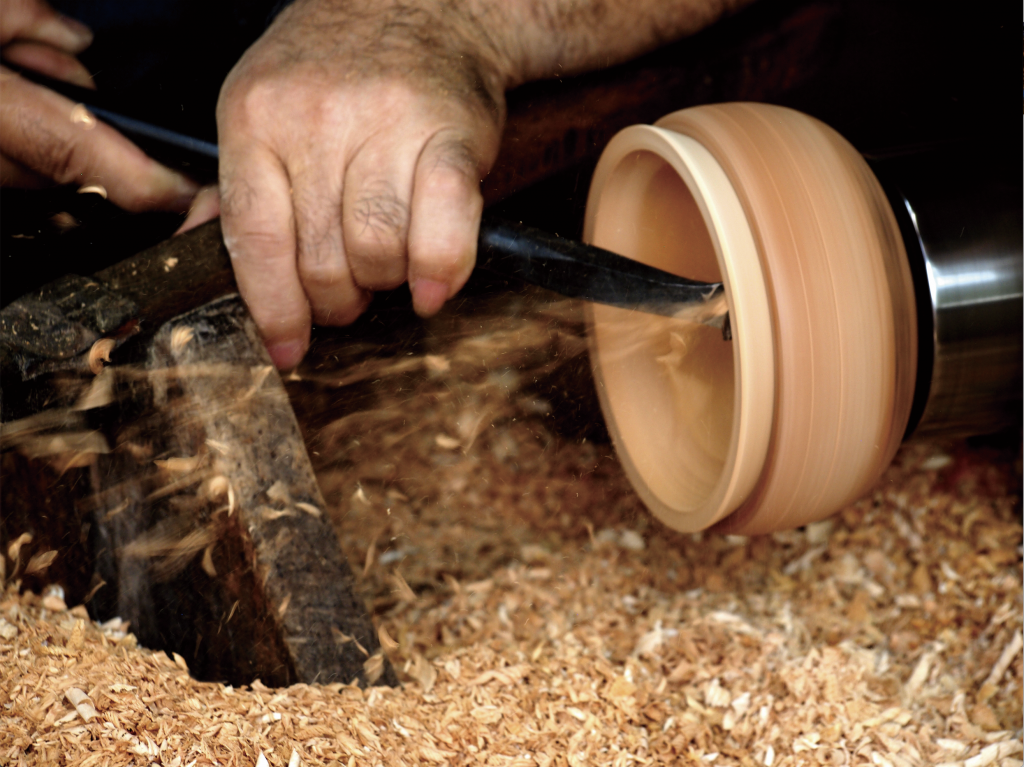 For one piece of lacquerware, it can go through several coating processes that include multiple craftsmen, as each craftsman is responsible for one process only. True artists who are trying to create products that look beautiful yet affordable, these craftsmen spend days in creating each piece. For some more high-end products, they also use the maki-e technique in which the craftsmen sprinkle gold or silver powder to form or paint patterns onto the urushi coating.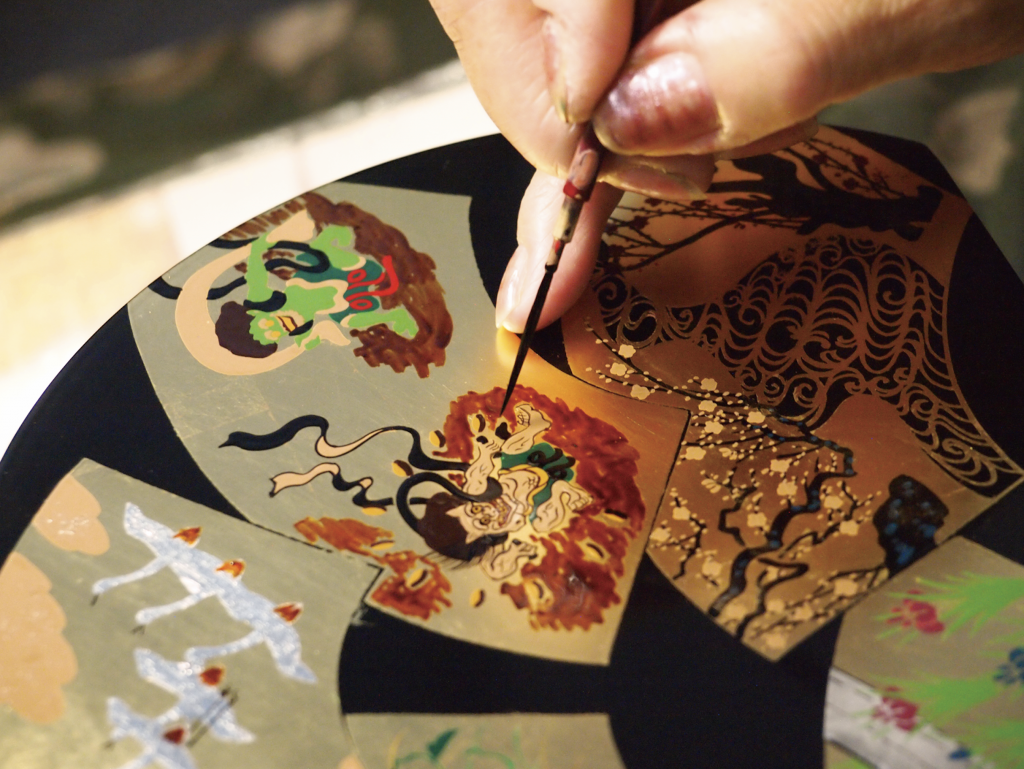 Besides the rise of plastics that has negatively affected the lacquerware craftsmen and their businesses, the reasons that the next generation has a lack of interest in such industry include the decrease of Japanese population, the rise of the technological age, and the younger generation moving from small villages (where most of the urushi craftsmen reside) to major cities.
To allow this ancient and beautiful craft to continue to thrive, Heiando America (whose founder is a descendant of the original founder of Yamada Heiando lacquerware in Japan who provided lacquerware for the Japanese Imperial family) collaborates with Chin Music Press to begin a campaign of raising funds for the creation of a book and a short film that will explain to people what lacquerware is, since people who are interested in learning more about this incredible art form can only rely on a few Wikipedia pages and Japanese-only materials. "What we want to do is to be with the craftspeople from beginning to end and talk to them," said Rutledge.
For now, people who love or are wanting to get a sense of what lacquerware is can only go to a few select stores in Seattle. Once people support the campaign with some certain amount of money, they will be able to receive lacquerware products of the same value, plus the finished book (people can get a beautiful jewelry box if they donate seventy dollars).
An art form that suffers along with many other art forms in this technological age, lacquerware is one that uniquely combines the ancient and the new. Even though people might expect to see some traditional Japanese patterns on the lacquerware, its craftsmen are adept at personalizing the design of their products, and the end results can often prove to be of the most unique kind. Since urushi is only a coating, it can be applied onto almost every material or surface, and what people get are some of the most durable and strong products that can last decades and become some special family heirloom.
For people looking for some collaboration between lacquerware and local brands, they do not need to look far but at Fran's Chocolate which carries chocolates that are in lacquerware boxes. Like any other art forms, lacquerware allows people to let their imaginations run wild since it can be put on almost anything and everything.
For more information on the urushi craftsmen and to support this worthy cause, please go to their kickstarter page: https://www.kickstarter.com/projects/heiandoamerica/original-book-and-film-on-japans-urushi-craftsmen