【看音樂劇 Musical 】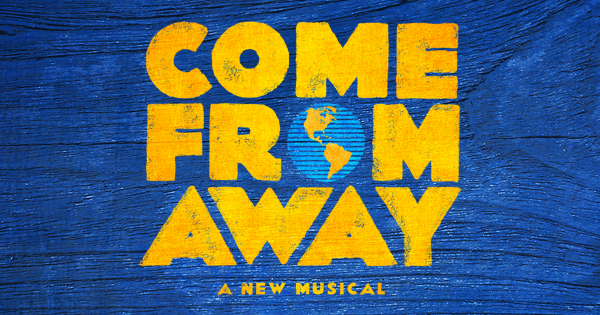 Come From Away
When:Oct. 9 – Nov. 4
Where: The 5th Ave Theatre
Info:https://www.5thavenue.org/show/come-from-away
It is not for nothing that Newfoundland is known as "the Rock." Over 6,200 miles of jagged rock walls, formed millions of years ago by continental collision, volcanoes, and ice sheets, rise out of the North Atlantic along its coastline. For centuries the citizens of Newfoundland have survived brutal storms and epic winters by taking care of each other. So on 9/11, as thousands of airline passengers were stranded when the United States air space closed suddenly, the Newfoundlanders of Gander opened their arms and their homes and did the one thing they knew how to do: they took care of them.
With a diverse and talented handful of performers onstage, this New York Times Critics' Pick takes you into the heart of the remarkable true story of 7,000 stranded passengers and the small town in Newfoundland that welcomed them. Cultures clashed and nerves ran high, but uneasiness turned into trust, music soared into the night, and gratitude grew into enduring friendships.
《從遠方來》
時間:10月9日至11月4日
地點:The 5th Ave Theatre
信息:https://www.5thavenue.org/show/come-from-away
紐芬蘭被稱為「石地」並非毫無原因。超過6200英里的鋸齒狀岩壁,在數百萬年前由大陸碰撞、火山噴發和冰蓋漂移形成,並沿著北大西洋的海岸線持續上升。幾個世紀以來,紐芬蘭的居民通過互相照顧,度過了嚴酷的風暴和史詩般的冬天。所以在9/11事件中,當美國領空突然關閉,成千上萬的航空乘客被困在空中時,蓋德的紐芬蘭人張開雙臂,開放他們的家,做了他們會做的事:照顧他們。《紐約時報》評論家們推薦欣賞的這部劇,由眾多才華橫溢的表演者出演。讓你深入瞭解7000名受困乘客的真實故事,以及紐芬蘭小鎮歡迎他們的真實故事。文化衝突,緊張情緒高漲,但不安變成了信任,音樂升入夜空,感恩變成了持久的友誼。
【看展覽 Exhibition 】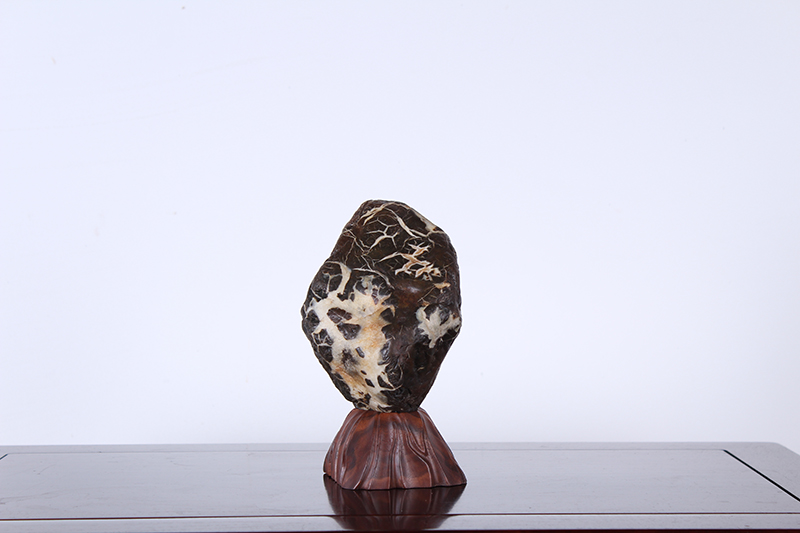 Stone Images IX
When: Oct. 16 – Dec. 9
Time: Monday closed ; Tues – Sun 10 a.m. – 4 p.m. ; Thurs 10 a.m. – 7 p.m.
Where: The Pacific Bonsai Museum
Info:http://pacificbonsaimuseum.org/
Stone Images IX is a free exhibit open to the public featuring 28 stones collected from Washington, California, New Mexico, and Alaska by members of the Puget Sound Bonsai Association's Viewing Stone Study Group. Viewing stones, as they are known in the United States (a.k.a. suiseki in Japan, or scholar stones in China) are naturally formed stones valued for their shape, color, beauty, pattern, and/or for what they can been seen to represent. Some collectors choose certain stones because they see in them natural scenes, such as scenic vistas or animals, or naturalistic imagery within the face of the stone.
After being collected, viewing stones are typically displayed on wooden stands (daiza); some stones are polished. When paired with bonsai, the viewing stone and bonsai tree each enhance the qualities of the other, and together, create a scene that might be found in nature. The practice of collecting and viewing stones originated in China about 2,000 years ago; it was introduced to Japan in the sixth century CE, and is now practiced worldwide.
從石頭中發現美
日期:10月16日至12月9日
時間:週一休息; 星期二至日10 a.m. – 4 p.m; 週四10 a.m. – 7 p.m.
地點:太平洋盆景博物館
信息:http://pacificbonsaimuseum.org/
「石像IX」是一個免費向公衆開放的展覽,展出由普吉特灣盆景協會岩石研究研究小組成員從華盛頓、加利福尼亞、新墨西哥和阿拉斯加收集的28塊石頭。之所以觀賞,研究這些石頭是自然形成的,他們的形狀,顏色,美麗,圖案使他們特別。有些收藏家選擇某些石頭是因為他們能在石頭中看到自然景色,比如風景或動物,或石頭表面的自然意象。
在被收集之後,觀賞石通常被陳列在木架上(daiza),有些石頭經過拋光。當與盆景相搭配時,觀景石和盆景樹都提升了彼此的品質,共同創造了一些可能在自然界中找到的景象。收集和觀賞石頭的習俗起源於大約2000年前的中國;它在西元六世紀被引入日本,現在世界各地都在使用。
【節日活動 Event 】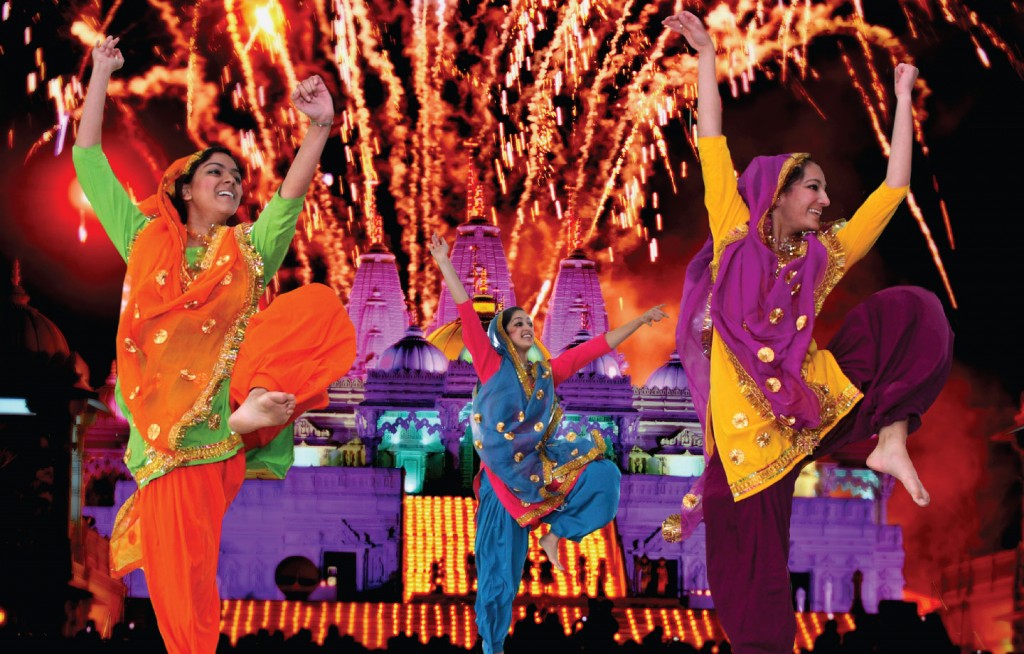 Diwali: Lights of India
When:Saturday, Oct.20,2018
Time : 6 p.m.
Where: Seattle Center Armory
Info:www.facebook.com/vccfestivals
Diwali: Lights of India celebrates light over darkness and good over evil as it highlights Indian presence in our region with live music, dance, visual exploration, authentic foods and goods, workshops, demonstrations and hands-on learning for kids and adults.Now in its sixth year, this festival showcases the arts and culture of India, adapted from and closely following Diwali, the popular annual autumn celebration in India.Other activities include: henna tattooing, face painting, clay Ganesha making, flower mandalas, workshops to create your own puppet for a puppet show, turban tying (Sikh style) and temple music by violinist Maestro Ganesh Rajagopalan. Taste the rich and spicy flavors of India with free vegetarian food, Ayurvedic cooking demonstrations and Roti making.
排燈節:印度之光
日期:10月20日(星期六)
時間:6 p.m.
地點:西雅圖Armory中心
信息:ww.facebook.com/vccfestivals
排燈節:印度之光通過現場音樂、舞蹈、視覺探索、正宗的食物和商品、工作坊和兒童與成人的動手學習,強調印度在西雅圖社區的存在。慶祝光明終可戰勝黑暗,美善終可戰勝邪惡的真理。排燈節是印度流行的一年一度的秋季節日,今年是它的第六個年頭,這個節日展示了印度的藝術和文化。其他活動:指甲花紋身、臉部彩繪、粘製作、花曼荼羅、為木偶劇創作自己的木偶工作坊、纏頭巾(錫克教風格)以及小提琴大師加內什·拉賈戈帕蘭的寺廟音樂。通過免費的素食,阿育吠陀烹飪示範和羅蒂製作來品嘗印度豐富而辛辣的風味。