By Zita Lam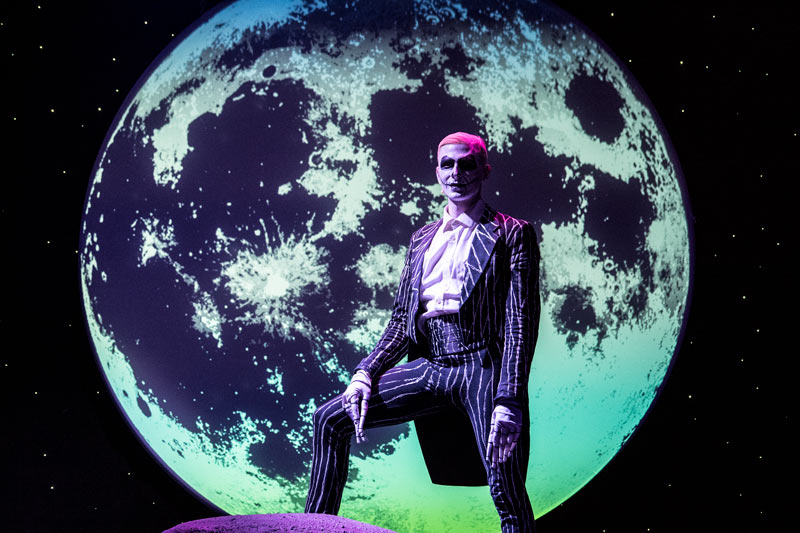 For years I have watched and enjoyed Can Can Culinary Cabaret's performances, "This is Halloween" is one of the memorable productions thus far. Taking place on the big stage at The Triple Door, Can Can offers a racy show that comprises live singing, live orchestral music, burlesque, exotic dance, and special visual effect.
"This is Halloween" is Can Can's fantasy musical adaptation of the classic, "The Nightmare Before Christmas." The story follows the adventures of Jack Skellington, the Pumpkin King and most-acclaimed citizen of Halloween Town. Stumbling through a portal to Christmas Town, Jack finds himself getting weary of the annual routine and is ready to do something completely different. No longer interested in scaring people, he decides to bring the Christmas spirit back to his own town. However, little does he know, he is stirring up the pot of disaster and danger.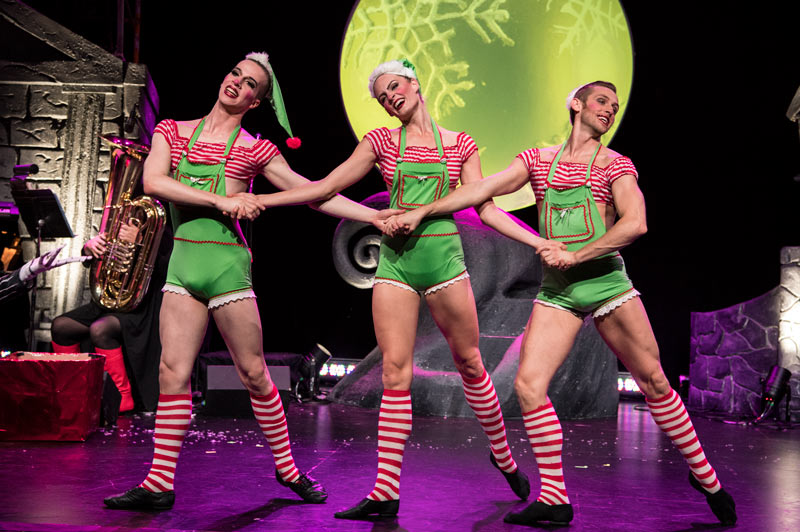 In comparison with Can Can's other productions, this "spooktacular" show is obviously strong on the story-telling aspect. Its structured plot and directing keep the audience's concentration away from the food and drinks, but to focus on this entertaining production. With the help of the outstanding stage designs, Can Can recreates this fun and engaging story in a special way. The stunning costumes, for instance, is a tool well-used by the artistic team to integrate the choreography and the blocking on stage. The casts, who are loved by the audiences, show their capabilities as multi-talented artists. In addition to dancing, their skills of acting and singing are also remarkable.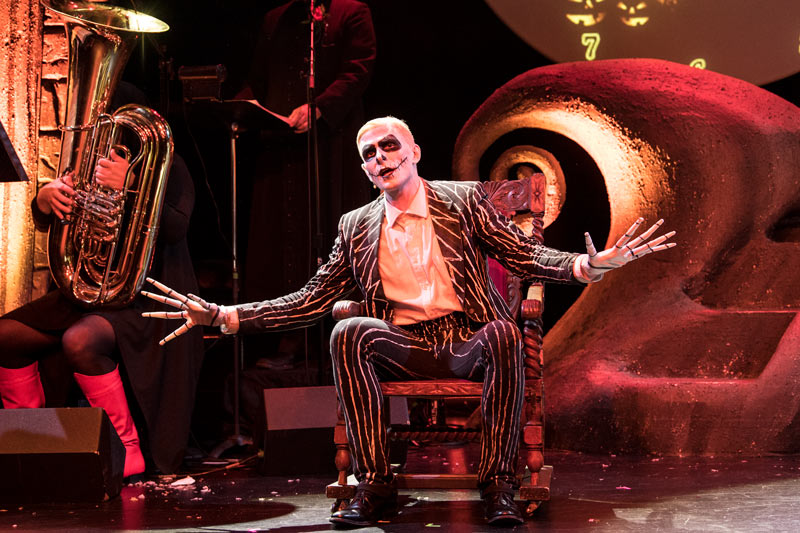 For years Can Can is branded as a burlesque, "This is Halloween" proves that it is capable of producing wide-ranging performances where all-ages are welcome, without losing its wit and spicy characteristics. "This is Halloween" plays at The Triple Door through Oct. 31. For more information, visit https://www.thecancan.com/this-is-halloween/.