【看戲劇 Stage Play 】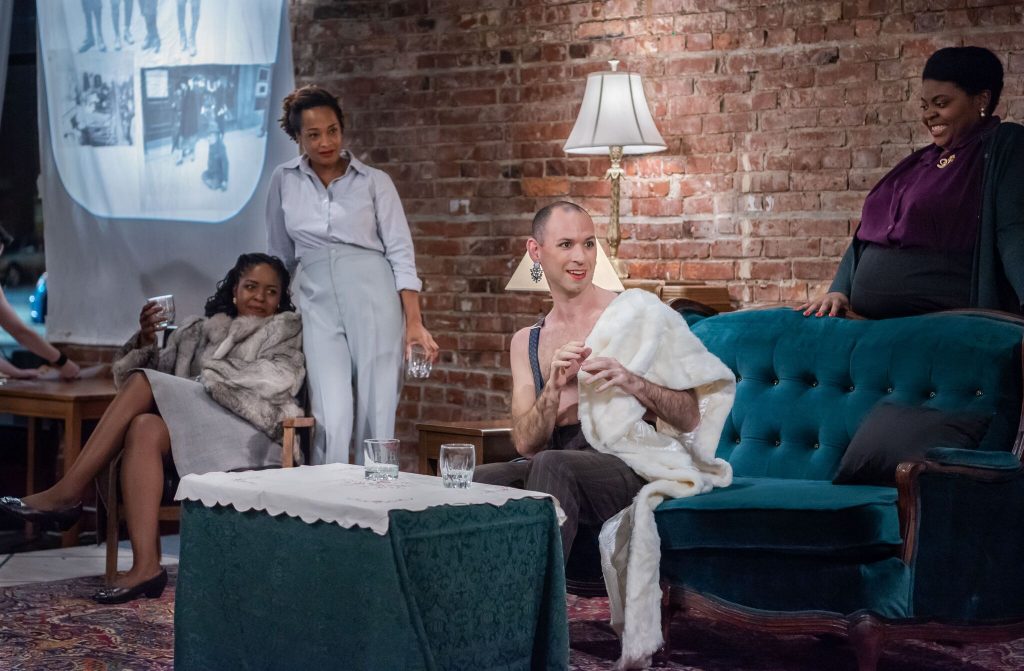 A Bright Room Called Day
When:Oct. 25 – Nov. 18
Where: Hillman City Collaboratory
Info: http://www.thewilliamsproject.org/
The Williams Project announced the full ensemble cast for its production of Tony Kushner's A Bright Room Called Day, an exciting convergence of the company's national ensemble with Seattle-based actors.The Williams Project is becoming more and more recognized by its community for its commitment to hiring actors at the top of their craft and paying them a liveable wage for their work — A Bright Room Called Day fulfills this ambition. "With this fierce cast, The Williams Project continues its mission to build a top-flight ensemble and paying them fairly for their work," Artistic Director Ryan Purcell comments. We haven't compromised our commitment to gender equity or racial equity. Hopefully this begins a journey that brings national recognition to local actors and helps artistic cross-pollination."
《一間名為日的房間》
時間:10月25日—11月18日
地點:希爾曼市合作實驗室
信息:http://www.thewilliamsproject.org/
The Williams Project宣佈了Tony Kushner的《一間名為日的房間》的全體演員陣容。《A Bright Room Called Day》。The Williams Project越來越受到社區的認可,因為它致力於雇傭技藝高超的演員,並為他們的工作支付適宜居住的工資——《A Bright Room Called Day》實現了這一抱負。藝術總監Ryan Purcell評論道: 「有這樣優秀的演員陣容,The Williams Project 致力於打造一流的團隊,並為他們的工作支付公平的報酬。我們沒有違背我們對性別平等或種族平等的承諾。希望我們可以開啟一段旅程,為當地演員帶來全國性的認可,並幫助他們進行藝術交流。」
【看展覽 Exhibition 】
Peacock in the Desert: The Royal Arts of Jodhpur, India
When:Through Jan. 21, 2019
Where: Seattle Art Museum
Info: http://peacock.site.seattleartmuseum.org/
Five centuries of magnificent art celebrate the rich artistic traditions of the kingdom of Marwar-Jodhpur. Many of the 250 extraordinary objects are on display outside their palace setting for the very first time. Vibrant paintings, intricate furnishings, fine jewelry, and decorated arms and armor, presented beside videos and large-scale photomurals, evoke the stunning atmosphere of the Mehrangarh Fort and the city of Jodhpur.
Established in the 15th century, the kingdom of Marwar-Jodhpur in the northwestern state of Rajasthan continues to innovate support for the arts into the 21st century. Highlights of the lavish exhibition include a re-creation of a royal wedding procession featuring majestically adorned life-size elephant and horse mannequins; a rare and elaborate 17th-century tent; dozens of intricate Rajput and Mughal era paintings; and a splendid 18th-century carved-wood and glass palanquin, known as the Mahadol, used to transport the maharaja and queens.
沙漠中的孔雀: 印度JODHPUR皇家藝術
時間:至2018年1月21日
地點:西雅圖藝術博物館
信息: http://peacock.site.seattleartmuseum.org/
五個世紀的輝煌藝術成就,彰顯了豐富又富有藝術感的傳統瑪律瓦爾-焦特布爾(Marwar-Jodhpur)王國。250件不同尋常的物品首次在宮殿外展出。充滿活力的繪畫、複雜的陳設、精美的珠寶、以及武器和盔甲,佐以視頻和大型照片一起呈現,讓人聯想起邁赫蘭加爾堡和馬德珀城那驚豔的氛圍。
位於拉賈斯坦邦西北部的瑪律瓦爾-焦特布爾王國成立於15世紀,在21世紀仍然繼續著創新的藝術。這個奢華的展覽的亮點包括重現皇家婚禮遊行隊伍,用於裝飾的大象和馬的模型均為真實大小;一頂罕見而精緻的17世紀帳篷;幾十幅錯綜複雜的拉其普特和莫臥兒王朝繪畫;還有一件18世紀的華麗雕花玻璃轎子,用來運送王公和女王。
【看脫口秀 Talk Show】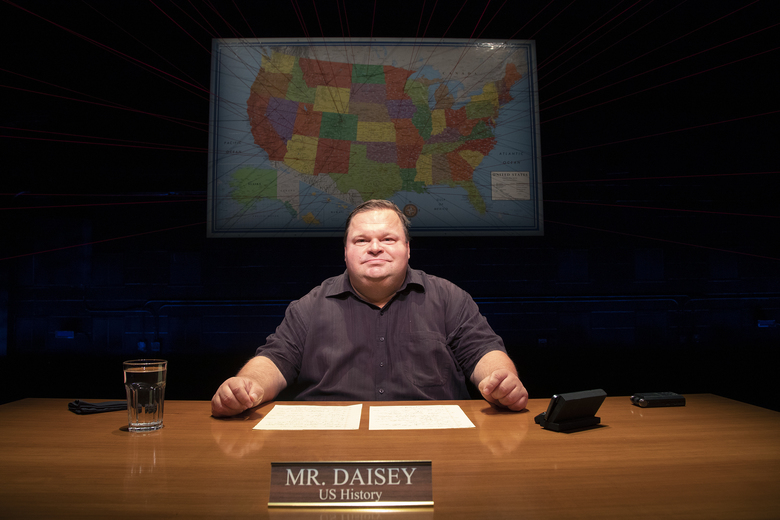 A People's History
When: Oct. 17—Nov. 25
Where: Seattle repertory theater
Info: https://www.seattlerep.org/Plays/1819/PH/Synopsis
Master storyteller, author, and actor Mike Daisey returns to the Rep with A People's History, the autobiographical story of when Daisey comes across a battered copy of his high school U.S. history textbook and decides, in true Daisey fashion, to contrast it with something wildly different: Howard Zinn's electrifying A People's History of the United States. In this series of 18 stand-alone monologues, Daisey explores a history of the U.S. not typically taught in schools. From Columbus' landing to today's political landscape, Daisey confronts our history of exploitation and characterizes the stirring struggle of those who have fought against it to make our American ideals a reality.
人民的歷史
時間:10月17日至11月25日
地點:西雅圖劇院
信息:https://www.seattlerep.org/Plays/1819/PH/Synopsis
講故事大師、作者和演員Mike Daisey有一次為我們帶來了《人民的歷史》,當Daisey遇到一個破舊的美國高中歷史教科書,然後決定,用自己的方式,將它與完全不同的東西做對比:霍華德辛的美國人民的歷史。在這個由18個獨立獨白組成的系列中,Daisey探索了美國的歷史,這是學校裡沒有教過的。從哥倫布登陸到今天的政治版圖,Daisey道述了我們剝削的歷史,並描繪了那些為了實現我們的美國理想而為之鬥爭的 人們。