Right after the celebration of Jerome Robbins centennial with seven ballets that encompass the classical and witty realms of ballet, Pacific Northwest Ballet (PNB) immediately steps into another realm of dance that challenges its audiences to rethink what dance is, and to again admire the versatility of the dancers at PNB.
All Premiere will be at Seattle Center's McCaw Hall till November 11. With these three extremely distinctive ballets, or shall we say dance pieces, that include some cactus, some ghosts and an outer space, PNB and its artistic director Peter Boal is taking a big risk; whether PNB's beloved Seattle audiences would love these three pieces is the big question. However, the answer is clearly revealed on its Friday opening night, when the audience reaction kept topping the previous one.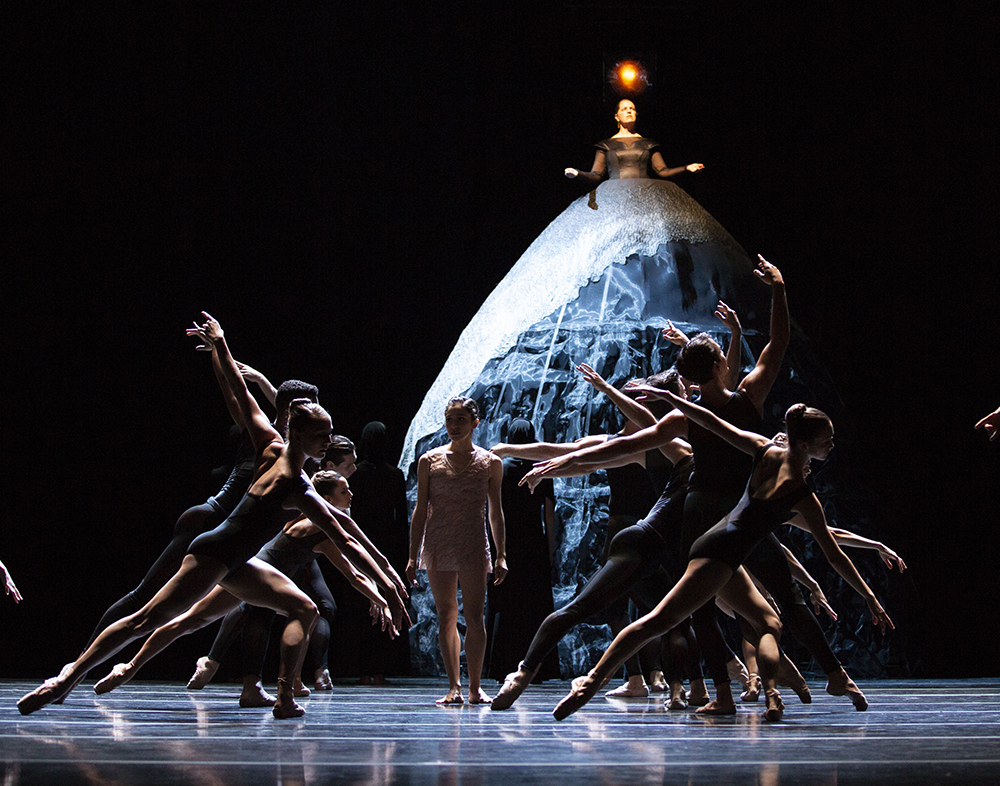 The first piece of the night, 'A Dark and Lonely Space', belongs to PNB's very own soloist Kyle Davis, a long-term choreographer who has done many pieces for PNB's Next Step program. Inspired very much by Michael Giacchino's film score for Jupiter Ascending, 'A Dark and Lonely Space' begins with the concept of the anthropomorphization of the birth of a planetary system, but ultimately, Davis' ambitious ballet dives into the study and exploration of human nature and behaviors that make us human.
At the center of the ballet is a planet (Principal Dancer Leta Biasucci) that is born into the vast and never-ending space. Accompanied by a 60-people chorus and a Soprano on the stage, audiences are immediately transported to the outer space, and watching the somewhat familiar and yet strange happenings among the 24 dancers who take on the roles of different entities in space. A ballet that is multi-textured and layered with various forms and tones of movements, 'A Dark and Lonely Space' marks Davis' triumph in bringing his work to the mainstage for the very first time, and scenic and lighting design Reed Nakayama's grand imagination in painting a vivid canvas of space in its many shapes and forms.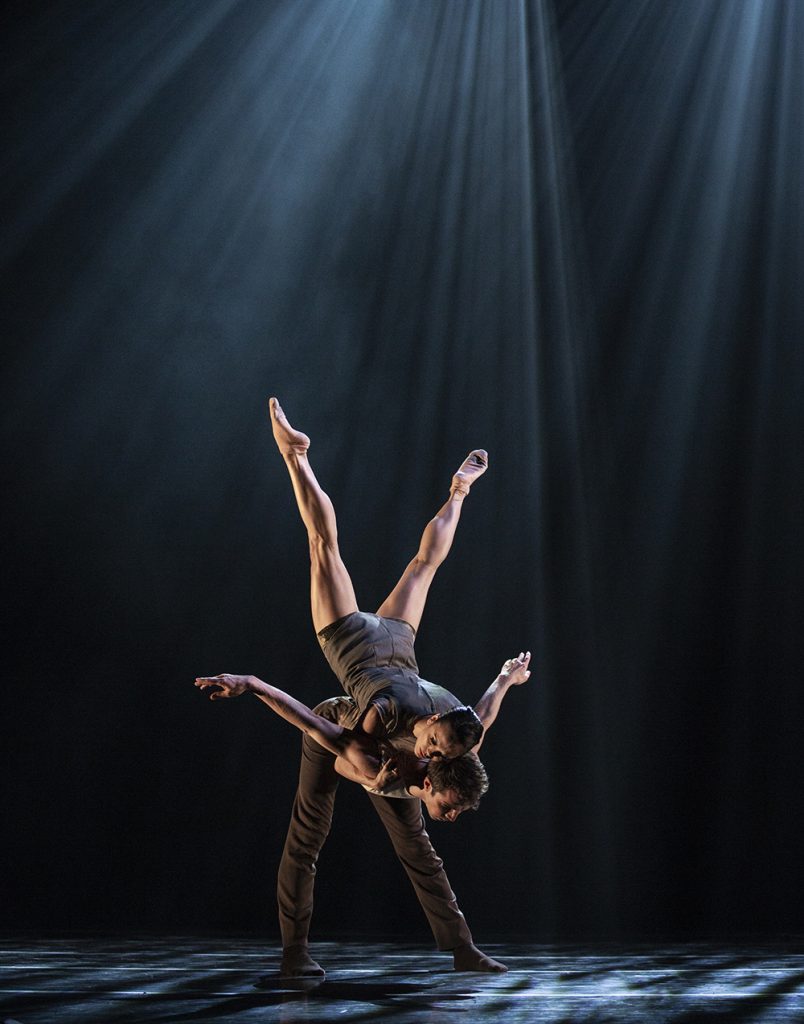 After Davis' vast and grand creation that lifts us above and beyond the night sky, PNB gives us the treat of watching yet another piece from the choreographer Alejandro Cerrudo, whose 'Little Mortal Jump' has become an audience favorite after its premiere at PNB. Like 'Little Mortal Jump', 'Silent Ghost' does not have an obvious storyline that many audiences are looking for. Instead, what it has is yet again a feeling of some faded memories that are stored deeply in our minds, but are still very much affecting the present. As the ten dancers on stage repeat each other's movements, and as the movements ripple and subside, we enter into an extremely private realm, and we are taken back to a past that only us could remember.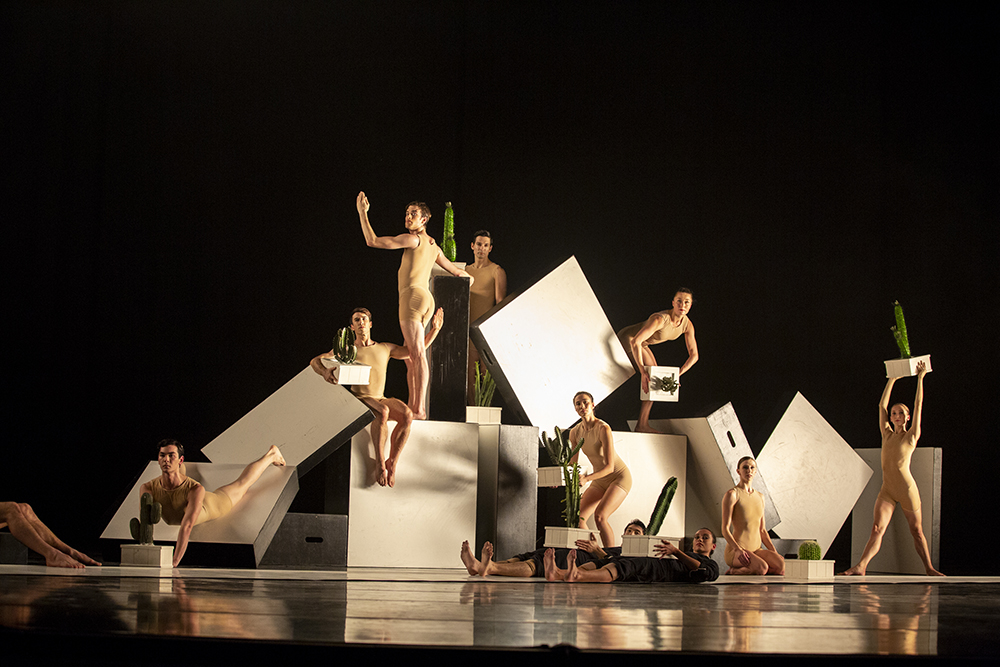 With the first two pieces at such high levels, the third and final piece definitely needs something special in order to deliver a complete night of dance and creativity, and 'Cacti' by Alexander Ekman certainly takes audiences by surprise and delight. A piece where sixteen dancers are seemingly trapped on oversized Scrabble tiles and then later become cactus themselves, 'Cacti' is a perfect showcase of the collaboration between dancers and musicians. The concentration demonstrated by the dancers pulls the audiences toward this piece of modern dance, and like 'The Concert' by Jerome Robbins, 'Cacti' asks the dancers to have immaculate timings. A mocking and satirical piece, it often leaves the audiences laughing and clapping.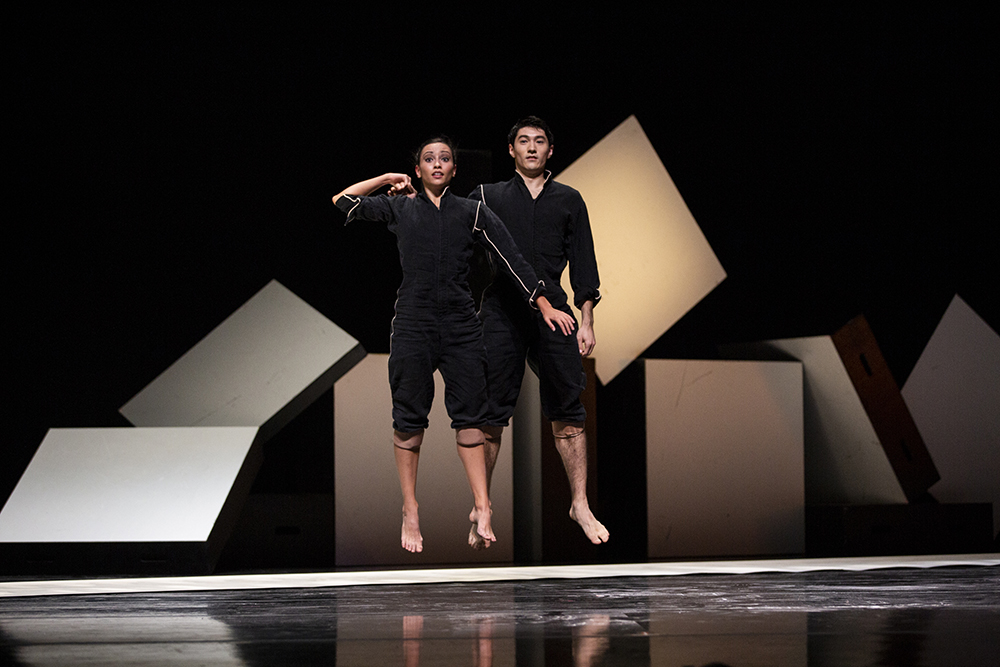 A ballet company that is versatile in both classical and modern ballet and dance, PNB keeps outdoing itself in its choices of repertory, and the expertise and dedication of its dancers shine through beautifully. With some hints of classical ballet, All Premiere is certainly not an easy feat to take on, and PNB dancers have clearly thrown themselves into these three pieces that show them as traditional ballet dancers, some planets, some cactus and most importantly, human beings.