【 歌劇 Musical】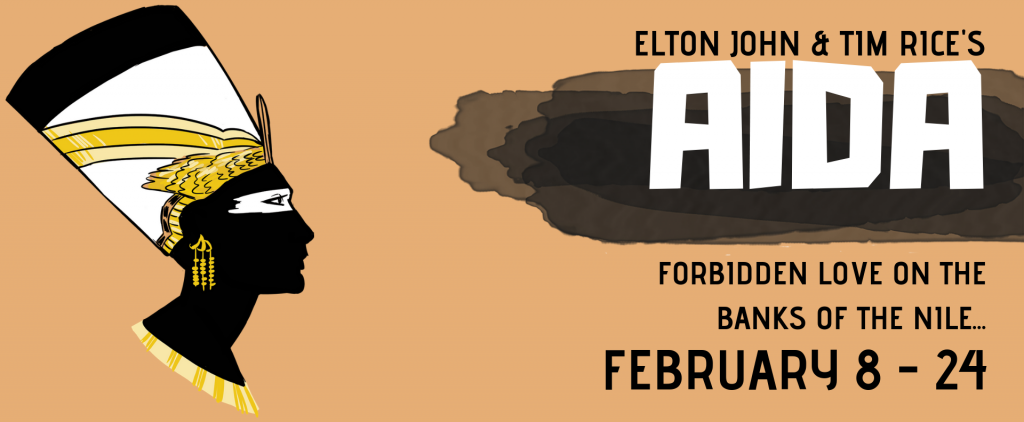 Elton John and Tim Rice's Aida
When: Feb. 8-24
Where: Seattle Musical Theatre
Info: http://seattlemusicaltheatre.org/
Based on Verdi's beloved 19th century opera, Elton John and Tim Rice's Aida is a timeless story of forbidden love set on the banks of the Nile. Featuring a Tony and Grammy award-winning score, Troy Wageman directs the talented local cast through rousing rock numbers and heart-wrenching ballads. Elton John and Tim Rice's characteristic pop style is undeniable; the stylistically eclectic reggae, gospel, Motown, African, Indian, and Middle Eastern influences have solidified Aida's place in history with nearly 2000 Broadway performances and countless revivals.
《阿依達》
時間: 2月8日至24日
地點:西雅圖音樂劇場
信息: http://seattlemusicaltheatre.org/

愛爾頓·約翰和蒂姆·賴斯聯合創作的歌劇《阿依達》,改編自威爾第備受觀衆喜愛的19世紀歌劇。劇情講述了發生在尼羅河岸邊有關禁忌之愛的故事。憑藉榮獲托尼獎和格萊美獎的加持,特洛伊·瓦格納指導當地有才華的演員,演繹了振奮人心的搖滾歌曲和令人心碎的民謠。愛爾頓·約翰和蒂姆·賴斯有著獨特的流行風格;雷鬼音樂、福音音樂、汽車城音樂、非洲音樂、印度音樂和中東音樂在風格上不拘一格,近2000場百老匯演出鞏固了《阿依達》在歷史上的地位。
【 電影 Film Festival】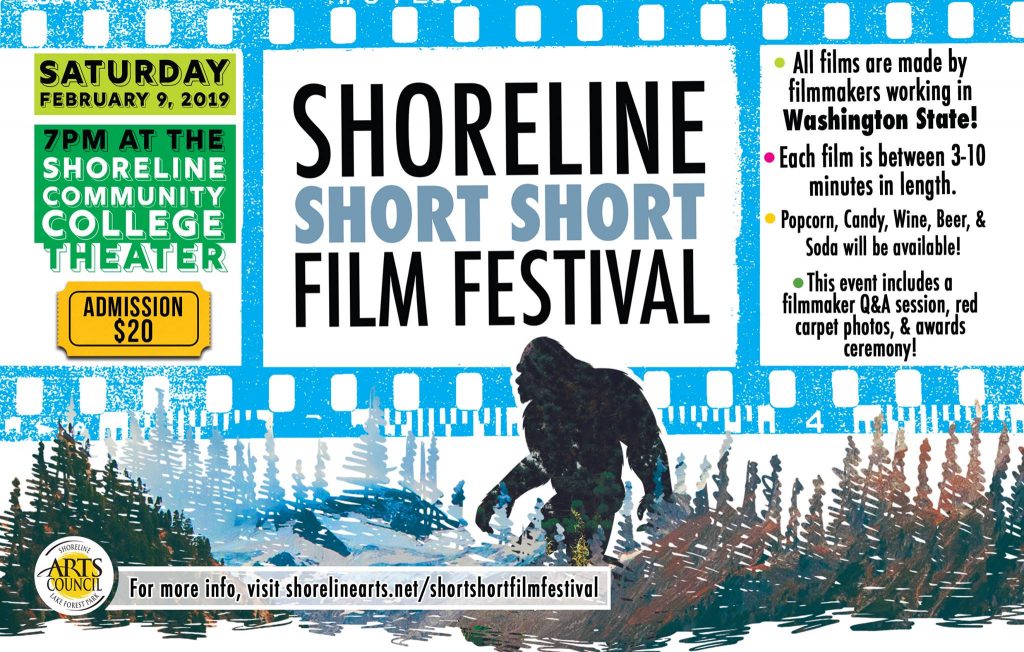 Shoreline Short Short Film Festival
When:Feb. 9th
Where: Shoreline Community College Theater
Info: http://www.shorelinearts.net/shortshortfilmfestival/
The event will be held on February 9, 2019, at the Shoreline Community College Theater. Entries will be judged by an esteemed jury of local filmmakers and advocates, including Tony Doupe, SAG/AFTRA Actor and Shoreline Community College Film Department Professor, Vivian Hua, Executive Director at the Northwest Film Forum, & Award-winning producer and founder of Indie Movie Mastery, Jenna Edwards. Accepted films will be screened during the single night festival on Saturday, February 9th in the state-of-the-art Shoreline Community College Theater and the best of the best will take home some prizes and awards!

Shoreline特短電影節
時間: 2月9日
地點:Shoreline社區大學劇院
信息:http://www.shorelinearts.net/shortshortfilmfestival/
本活動將於2019年2月9日在Shoreline社區學院劇院舉行。參賽作品將由當地備受尊敬的電影製作人和宣導者組成的評審團進行評判,其中包括托尼·杜普,演員兼美國演員工會聯合會(SAG/AFTRA)和海岸社區學院電影系教授;薇薇安·華,西北電影論壇(Northwest Film Forum)執行董事;詹娜·愛德華茲,獲獎製片人兼獨立電影大師。2月9日(星期六)的單身節期間,接受報名的電影將在最先進的Shoreline社區學院劇院上映,最幸運的人還將帶回家一些獎品和獎項!
【展覽 Exhibition】

Seattle Home Show
When: Feb.23 – March 3
Where: CenturyLink Field Event Center
Info: http://seattlehomeshow.com/show-info/
The 75th anniversary housing extravaganza featuring displays of home and garden products. Daily "Meet the Experts" seminars and cooking demos by well-known local chefs. Aurora Quality Building's "She Shed" on display. Live music in the Outdoor Living by Night with Wine and Beer Garden presented by Sleep Number. Everything for your home, from the newest in building products and materials to living green; landscape displays; arts & crafts; home decorating; and more. Free appraisals by nationally known art & antiques appraiser Dr. Lori.

西雅圖家居展
時間:2月23日至3月3日
地點:CenturyLink Field 活動中心
信息:http://seattlehomeshow.com/show-info/
西雅圖家居展今年迎來第75屆住房盛會,盛會以展示家居和花園產品為特色。在這裏,每天都有本地名廚舉辦「專家見面會」,及做烹飪示範。極光品質大廈的"She小棚"正在展出。現場音樂由睡眠數位樂隊為來賓獻上。
您家裏所需要的一切,從最新的建築產品和材料到綠色植物;園藝設計;藝術與手工藝;家居裝修等等。全國知名古董藝術鑒定師Lori博士現場提供免費鑒定服務