By Valerie Ye
Let's take a deep journey to the coldest, secluded place on earth and follow a two-foot male Adélie penguin. Disney has yet another nature movie and did not let us down. Although the last of the Disney Nature movies were with a little more serious tone, this one was a lighthearted and friendly story. It gave the audience a feel for a drama for all ages. The feeling of being at the edge of your seat was there when the Leopard Seal showed up. They have many surprise visitors throughout the movie. The seal is just one of many.
My favorite scene is of the clumsiness of Steve, the penguin they ended up following for the months it took to film. The underwater scene of the iceberg, while he swam, was mesmerizing and captives the moments of peace for Steve. However, in nature everything is not peaceful, Disney does try to show the other side of nature. The gruesome and heartbreaking side that we all tend to ignore.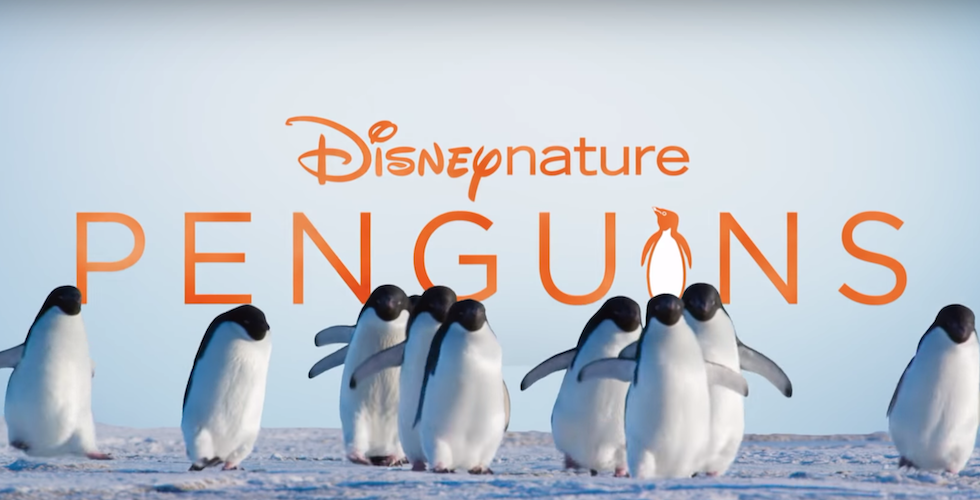 If you were like me and grew up listening to some 80's music then you will enjoy this soundtrack. If you can recognize just one song I hope it's the last one. The audience enjoyed the opening of most songs and laughing at the appropriate placement for these songs. It gave the movie a soap opera feel to it. For me, It felt as if I was enjoying a good penguin drama series. Where the guy gets the girl and they have many challenges to face during their relationship.
I give the film crew so much credit, they stuck it out through some much of that Antarctic weather to capture the many footages just to create a 72-minute movie. My whole family enjoys Disney Nature movies and they defiantly enjoyed this one. If you pay close attention to the impeccable details on the penguins' feathers you will notice that Disney did not go cheap with the crew's equipment. I starred at the details and the images captured and I was truly enjoying the Antarctic scenery. However, It is not a documentary where they tell you details about how to identify which is female or male. Or tell facts that another nature documentary would.
This is a story, told by Disney.