By Narisa Lin
Edit by Zita Lam
Hollywood possesses a long history of casting white actors in minority roles. However, with recent surges in movements such as #OscarSoWhite and #WhiteWashedOUT that highlight the lack of diversity in the film industry, it's creating discussions that are relevant and much needed. Asian-American representation in media is extremely important as it shapes our perceptions of who we can be and what we can do. Rising star Thalia Tran, who was recently seen in "Little," shares with Seattle Chinese Times about her acting journey, aspirations, and updates on her latest project.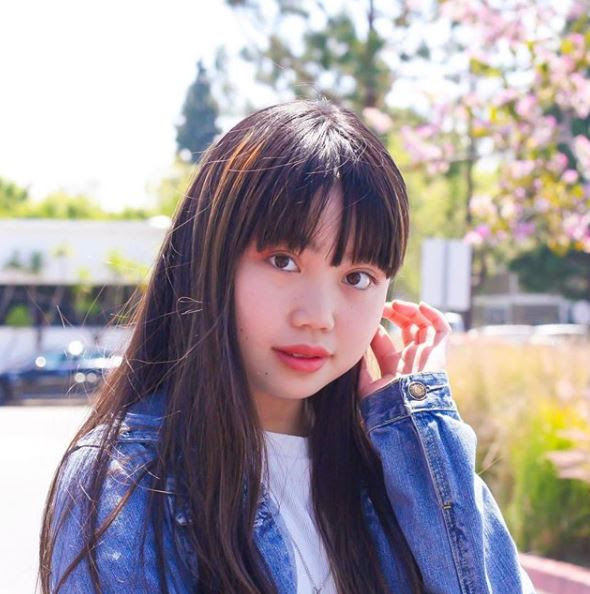 Born and raised in Newport, California, Thalia began her performing path with her passion for music. She developed a musical foundation of playing piano and guitar, as well as skills in vocal and songwriting. The decision to pursue acting full-time was a turning point for this 14-year-old musician, and this transition led to opportunities to make appearances on the big screen and the national broadcasting TV network.

Besides her breakthrough role as Raina in the fantasy-comedy film "Little", Thalia also stars in the long-awaited NBC drama "Council of Dads." She plays Charlotte, adopted daughter of the lead character Scott Perry (Tom Everett Scott), alongside with casts like Sarah Wayne Callies ("The Walking Dead") and Clive Standen ("Vikings").

"Woah, what did I do to myself?"

As one can imagine, getting into show business isn't all glamorous. When Thalia first got into the industry, she experienced numerous criticisms, rejections, and self-doubt which led her to ask questions like: "Woah, what did I do to myself?" and "Am I not good enough?"

However, her extremely optimistic personality along with her persistence and ambition propelled her to continue fighting for her passion.

"I think surrounding yourself with positivity will really help you push through those moments even when it feels like it's the hardest," shares Thalia. "If you know you love something, we just have to keep pushing forward because the passion is something that no one can deny and no one can take away from me."

" Do I not matter here?"

Growing up Thalia saw little to no representation of herself on the TV. However, when she laid eyes on Constance Wu and Gemma Chan, stars of "Crazy Rich Asians"—the first movie in Hollywood in 25 years that features an all-Asian cast and an Asian-American lead—she knew she wanted to advocate for more diversity in media.

"Having these people as my role models is really inspiring to me, knowing that I can pursue the dream that I have and knowing I'm not restricted to science and math where people stereotype as typical Asian field."

She continues, "[Representation] is something that a lot of people don't talk about enough I think, and not be able to see your story told on television or movie feels like you don't matter here."

"Every single person matters. Every single person on this earth matters just as much. And I think it's really important to emphasize that to everybody."

"I feel like a lot of children of minorities feel undervalued and it's important to tell them how important they are," Thalia explains. "They're the face of change and we need to empower these people because they have the power to change the world."
"My role in Little…"

Thalia's role in "Little" is Raina, and she's part of a group called the "friend zone" comprised of social outcasts. "Little" follows the story of an overbearing boss, Jordan (Regina Hall), who one day transforms into the child version of herself. In order to fit in at school, Raina tries to act cool and pretends to be somebody else.

"At the end of the movie you'd realize that, it's always best to stay true to who you are," says Thalia. "And you have to learn how to accept yourself and you have to be proud of your own individuality."

Speaking of her favorite moment during the shoot, Thalia remembers the dance scene she did with her fellow teen casts, Marsai Martin, Tucker Meek, and JD McCrary. "It was just an electric feeling and you could just feel that wonderful happiness, that joy, that freedom," squealed Thalia.
"Council of Dads is about…"

Council of Dads tells the story of Scott Perry, a father who was recently diagnosed with cancer. He recruits his friends to form a group of dads to help be father figures for his children and family as he worries for them.
"This script is so powerful. It's just a beautiful story and I'm so happy to be a part of it. Filming it was an incredible process," says Thalia. "Truly everybody behind this project is just so so talented and I think everyone just worked together so well."

"It's definitely an emotional TV show but there's so much inspiration behind it. And I just love this project so much. You know, everyone behind this project did a great job of bringing it to life and I'm just so so grateful," finished Thalia.

"My future goals…"

Thalia's dream role is to be a superhero and she hopes to release some original music someday.

"Something with magic, I think that's just kind of the inner child in me going loud and crazy. It would be so much fun to film and to explore that universe where everything is possible. You can just be free to have superpowers and all this crazy imagination stuff. And I think that's just something that I would love to explore in the future."