By Zita Lam
While Seattle is named "America's worst city to find love," there are actually many activities in the area that could make the typical date night not so gloomy. The ongoing circus show Teatro ZinZanni: Love, Chaos & Dinner, for instance, would make sure you have a good evening of laughter and delicious food, just in case your date is not as interesting as his/her online dating profile describes. Jokes aside, whether you are going with your family, friends or lover, this production is going to refresh your definition of a "fun night out."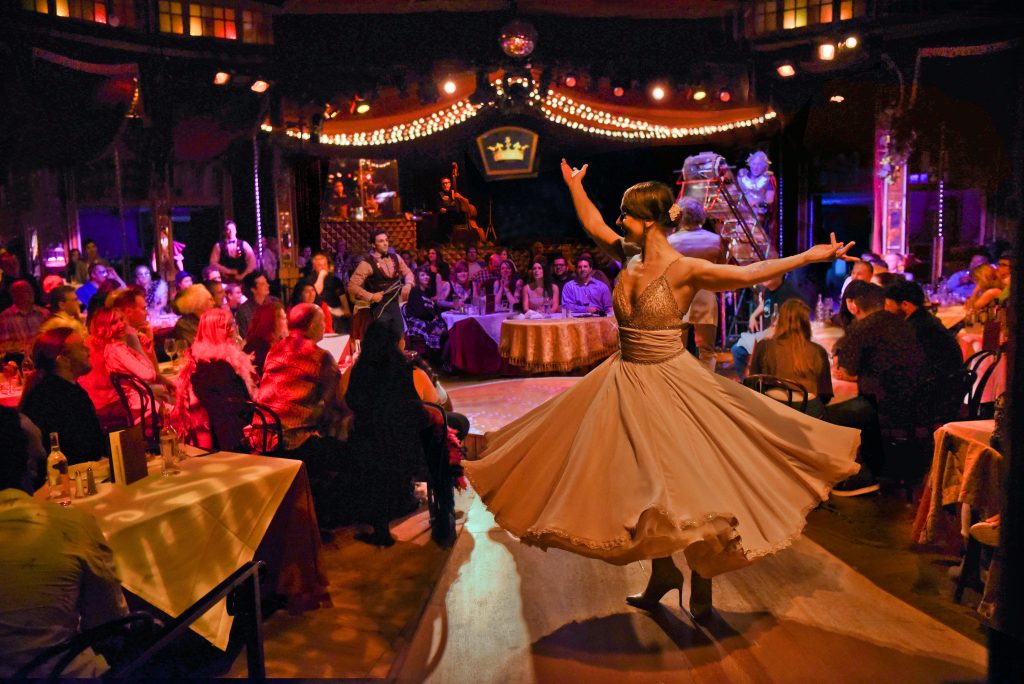 Teatro ZinZanni is no stranger to Seattle. In fact, this dine-in circus theatre has been the Pacific Northwest's very own entertainment company since 1998. Walking into its big top in Woodinville, audiences are surrounded by the enticing vibes with its exquisite theatrical setting. This exclusive experience features dynamic body juggling, adagio aerial-gymnastics, internationally-acclaimed acrobatics, professional vocal talents, hilarious comedy acts, and fantastic live music, serving with a four-course menu designed by Chef Jason Wilson.

Recently opened The Lakehouse restaurant and Civility & Unrest cocktail bar in Bellevue, as well as Miller's Guild in Seattle, Wilson is a James Beard Award-winning chef and is named one of Food & Wine magazine's Best New Chefs in 2006. His menu focuses on local, seasonal, craft-cooking.

The course starts with a luscious seasonal vegetable salad with romaine lettuce, baby spinach, olive, cucumber, snap pea, cherry tomato, red bell pepper, green chickpea, and the watermelon radish adds a nice touch of sweetness, followed by the grilled tomato and smoked pepper bisque.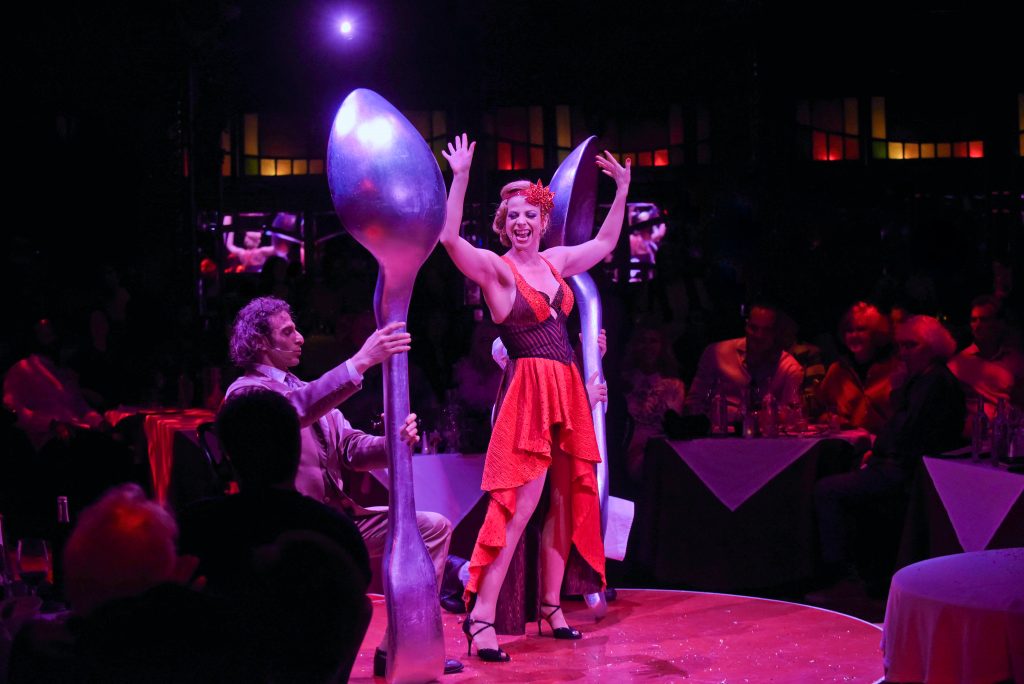 For the entrée, there are choices of spiced yellowfin tuna, grilled prime sirloin, goat cheese ravioli, or a vegan dish. You can upgrade your main course with the lobster tail ($28), St. Helens Ranch grain-fed prime ribeye ($42), or/and Dungeness crab cakes ($22). If you are looking for a satisfying wine-and-dine experience, a wine flight is recommended to pair with your meal. Try the signature Love, Chaos & Dinner Wine Flight ($35) that consists of wines from Spain, French, Italy, and Red Mountain, WA. The dessert wine Michele Chiarlo Nivole Moscato D'asti matches perfectly with the minty fresh berries lemon curd tartlet.

The menu offers a variety of appetizers, beverages, and specialty cocktails besides your set course. Arrive early to learn your options, to alert the kitchen any dietary restrictions of yours,  and most importantly, to enjoy the immersive performance before the show starts. Teatro ZinZanni: Love, Chaos & Dinner runs through June 30. For information, visit https://zinzanni.com/seattle/