By Zita Lam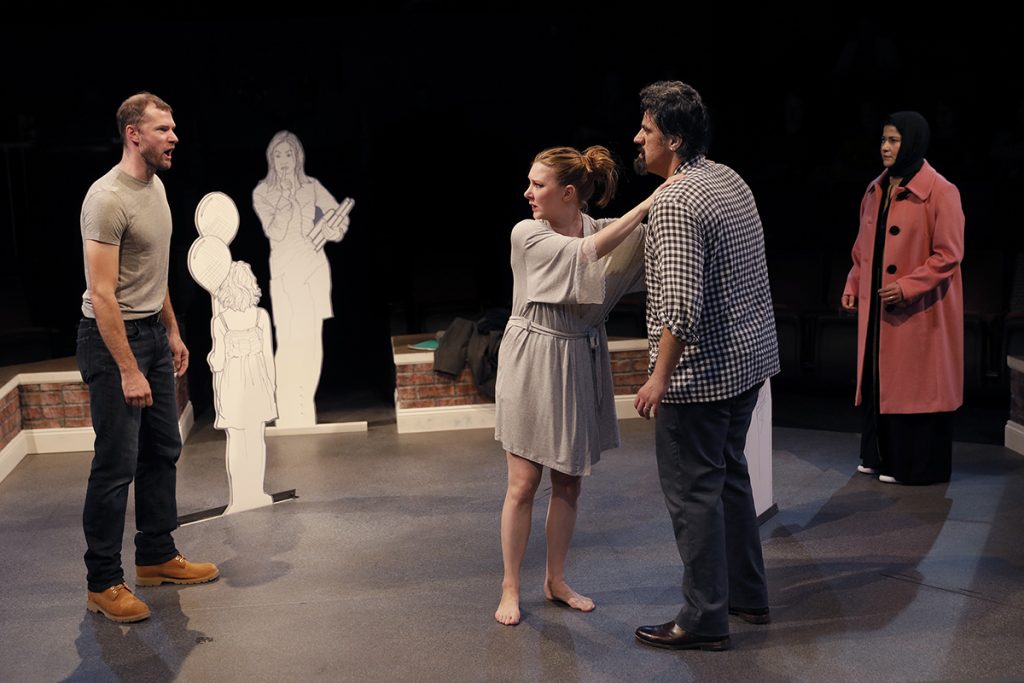 While the truth is becoming worthless in a world that is full of lies, playwright Yussef El Guindi illustrates a framework on this long-forgotten value in People of the Book, ACT's 49th world premiere production, to discuss loyalty and authenticity by bringing in something most people would avoid talking about during dinner – love, jealousy, marriage, and politics.
The story begins as Iraq War veteran Jason (Quinlan Corbett) returns home with an additional title, a best-seller author whose memoir is about to be made into a movie. His marriage with Madeeha (Monika Jolly), an Iraqi woman he rescued in a raid, is constantly under the spotlights, making him the hero of the century.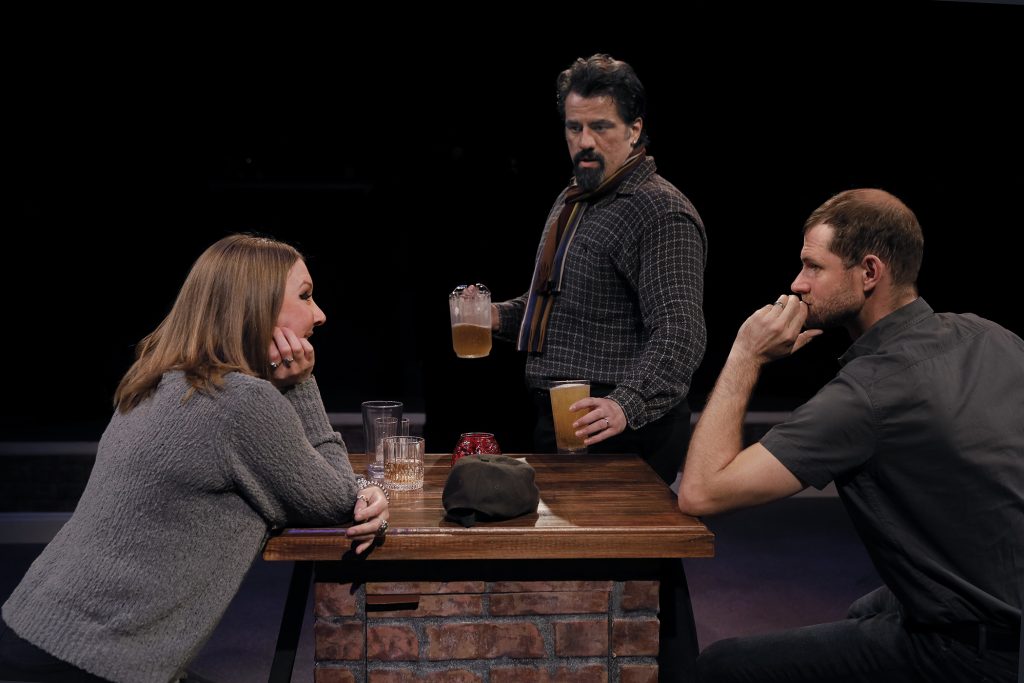 It is not until he reunites with old high school friends Amir (Wasim No'mani) and Lynn (Sydney Andrews), Jason's perfect image starts to fall apart. El Guindi wastes no time to stir up the dust since the beginning of the play – the short "let's catch up over drinks" scene unveils the complicated relationships among these characters and the backstory which later on explain the motive of their actions. The tension between Amir and Jason grows as they continually compete with each other on who is a better writer, as well as on their love for Lynn. Though married to Amir, Lynn's flirtation behavior toward Jason gives a subtle hint of an inevitable disaster that is yet to come.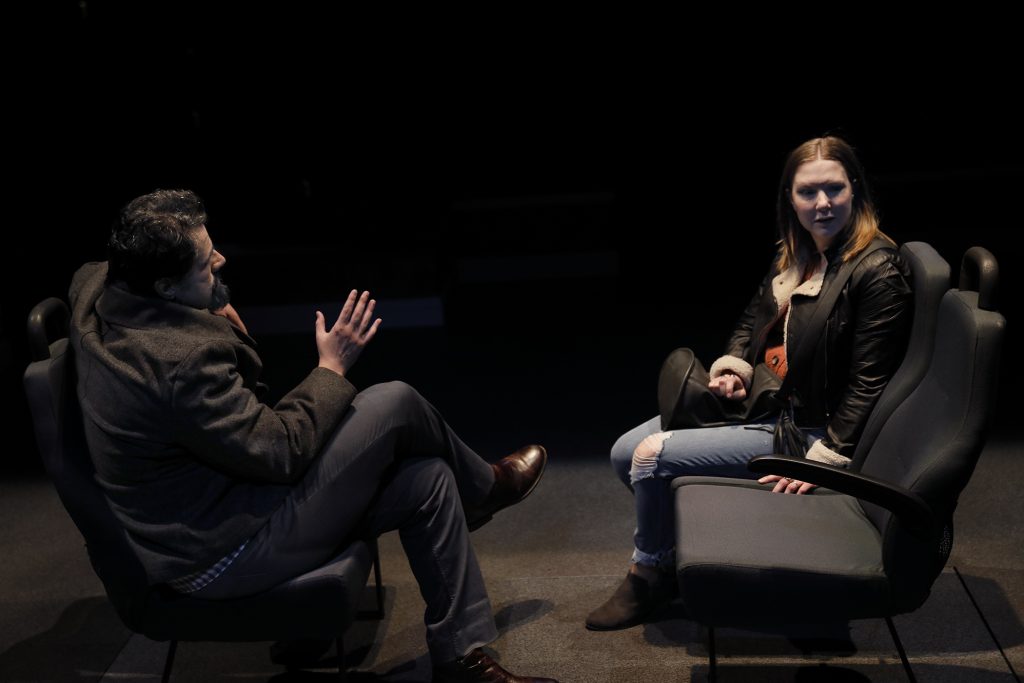 Upon Madeeha's arrival, the focus transitions to Jason's marriage with Madeeha. As a person who seeks the absolute truth, Amir raises questions about the authenticity of Jason's memoir and certain events that are documented in it. Amir slowly discovers the secret behind the patriotic illusion Jason creates, and Madeeha's unspeakable trauma as an Iraqi woman in war is vividly shown on stage. While it is exciting to see how waves of lies are gradually submerging the characters, Amir seems to be the lighthouse that stands firmly to guide us to loyalty and honesty.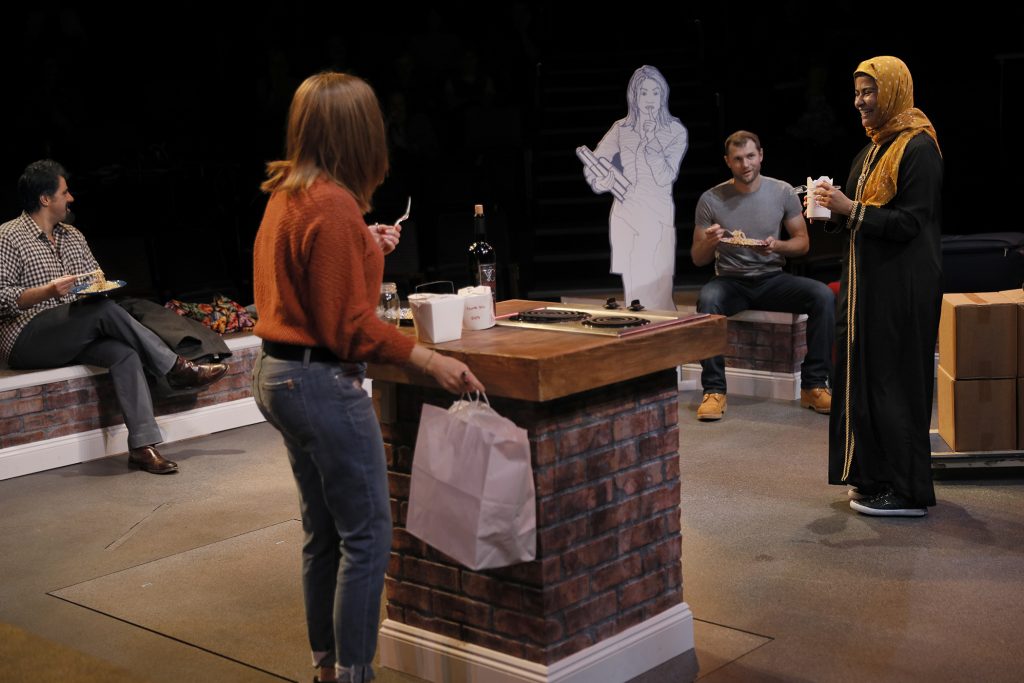 El Guindi infuses his perspectives on war and marriage in this play, and he cleverly highlights the core message by refining the contradiction among the characters: Jason appears to be successful and heroic but he lies to cover up the fact that he is a coward. He becomes a soldier is not because of his love for the country but a need to prove the world he can be superior; Mameeha despises the war and what "invader" has done to destroy her home, yet she lies to herself about living the dream in the United States. Lynn questions Amir's patriotism because he refuses to believe everything that is written in Jason's memoir, but she fails to realize that the spark in her marriage is long gone. She doesn't admit or acknowledge the mistake she makes and she chooses to continuously live in lies.
People of the Book is definitely one juicy scandal story that contains countless moments of audience gasping and shaking their heads. However, when we look beyond the dramatic elements, this is an unfortunate portrayal of how people are, in fact, so terrified by the truth in the modern world.
People of the Book performs at ACT through Sept. 29, 2019. For tickets or information, visit https://acttheatre.org/