【看舞蹈 Ballet】

《灰姑娘》
日期:1月31至2月9日
地點:McCaw Hall
詳情:www.PNB.org
西北太平洋芭蕾舞團(PNB)將在本月尾演出《灰姑娘》這個備受喜愛的童話故事。這部作品通過芭蕾舞劇的驚人之美,生動地說明了熟悉的敘事並支持各種各樣的角色扮演,從愚蠢的姊妹、到微小的跳舞南瓜,再到溫柔 英俊的王子 … 當灰姑娘的象牙車在宏偉的金色宴會廳的入口處停下來,她踏出第一步,害羞的身影,步入漩渦狀,身穿猩紅色服裝的舞者之中時,帶同觀眾與她一起實現了這一夢想。
Cinderella
When: Jan. 31 – Feb. 9
Where: McCaw Hall
Info: www.PNB.org
Pacific Northwest Ballet continues its 47th season with the return of Founding Artistic Director Kent Stowell's wondrous Cinderella. Last seen at McCaw Hall in 2012, PNB's production conjures rare enchantment from this best-loved fairy tale by recalling Cinderella's long-lost mother in a tender memory scene and then returning her in the guise of the Fairy Godmother. As if stepping between the pages of a beloved storybook, the ballet's breathtaking beauty, in union with Prokofiev's evocative score, vividly illustrates the familiar narrative and supports a rich array of character roles—from silly step-sisters to tiny dancing pumpkins to a gentle, handsome prince. And when her ivory carriage rolls to a stop at the entrance to a magnificent golden ballroom and Cinderella takes her first, shy steps into the midst of swirling, scarlet-clad dancers, all hearts go with her into this dream come true.
【展覽 Exhibition 】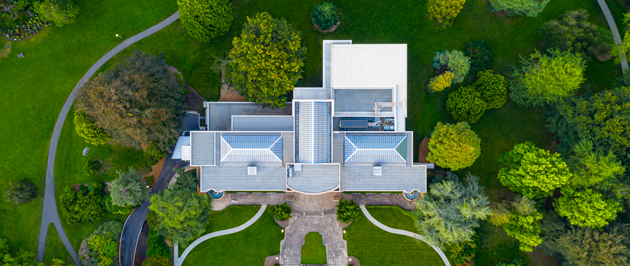 《無邊無際:亞洲藝術故事》
日期:2月8日開始
地點:西雅圖亞洲藝術博物館
時間:9 a.m. – 9 p.m.
門票:2月8日至9日免費入場
詳情:http://www.seattleartmuseum.org/
作為世界上最大,人口最多的大陸,亞洲不是統一的或固定的:其邊界在變化,其人民和文化是多種多樣的,其歷史是複雜的。 經過改造性的翻新後,西雅圖亞洲藝術博物館(美國僅有的少數亞洲藝術博物館之一)重新開放,展示了這種複雜性。 來自不同文化背景,從古代到當代的作品匯集在一起,以非線性的敘事方式講述了亞洲的故事。
Boundless: Stories of Asian Art
When: Begins Feb. 8, 2020
Where: Seattle Asian Art Museum
Hour: 9 a.m. – 9 p.m.
Ticket: Free admission on Feb. 8 – 9
Info: http://www.seattleartmuseum.org/
Asia can be defined in many ways, geographically, culturally, and historically. As the world's largest and most populated continent, Asia is not uniform or fixed: its boundaries shift, its people and cultures are diverse, and its histories are complex. After a transformative renovation, the Seattle Asian Art Museum—one of only a few Asian art museums in the United States—reopens with a presentation that embraces this complexity. You will not find galleries labeled by geography. Instead, works from different cultures and from ancient to contemporary times come together to tell stories about Asia in a non-linear narrative.
【活動 Activites】
農曆新年慶典及博覽會
日期:1月25日(星期六)
地點:陸榮昌亞洲博物館
時間:10 a.m. – 5 p.m.
詳情:https://www.wingluke.org/
門票:兒童和學生(帶身份證)免費入場
陸榮昌亞洲博物館將在初一舉辦農曆新年慶祝活動。在中國的十二生肖中,鼠年正式開始於1月25日,星期六。根據傳說,玉皇帝邀請王國的動物參加比賽。 首先完成長距離比賽的前12名將每12年統治一年。 每一種生肖動物都具有自己的個性和特色。 鼠年出生的人的特徵:聰明、精力充沛、樂觀、善良、外向、適應和觀察力強、勤奮,及善於交際。
Lunar New Year Celebration & Fair
When: Saturday, Jan. 25
Where: Wing Luke Museum
Time: 10 a.m. – 5 p.m.
Info: https://www.wingluke.org/
Ticket: Free admission for kids and students (with ID)
Within the Chinese zodiac, the Year of the Rat officially starts the first day of the new lunar year, which follows the phases of the moon. In 2020, Lunar New Year day is Saturday, January 25. The Chinese and Vietnamese zodiacs are represented by 12 animals. According to legend, the Jade Emperor invited the animals of his kingdom to enter a race through the countryside. The first 12 to first finish the long race would each rule over one year every 12 years. Each zodiac animal brings its own personality and characteristics to the year. Characteristics of people born in the Year of the Rat: Clever, energetic, optimistic, kind, outgoing, adaptable, observant, diligent, sociable.