By Zita Lam
Dynasty Room in Chinatown-International District is now back to business, and it aims to preserve the memory of the iconic Chinese restaurant before the site is demolished and redeveloped into affordable housing units.
In December 2017, new owner I-Miun Liu took over the lease of this site, which was originally a Chinese restaurant called Four Seas and an in-house bar called Dynasty Room. Months after the business closed, the building has been transformed into a newly design bar that serves craft cocktails and small Chinese-Korean plates. Liu kept the name Dynasty Room as a tribute to this 50-year-old building.
As an entrepreneur himself who also has two other businesses in CID — Oasis Tea Zone and Eastern Cafe — Liu understands the financial risk of Dynasty Room. "You put in a lot of work into it, and in two years they are going to tear it down," he said "What's the point of that? Most people don't want to touch this stuff."
But Liu saw the potential in this community's heritage. He invested to preserve the collective memory of the Chinese restaurant where he used to have dim sum as a kid.
Walking through the entrance, a glass display cabinet replaces the old counter. It showcases a collection of Asian souvenirs that pays honor to the antique shops that have existed in Chinatown for decades.
Pointing at the lion dance head costume in the cabinet, Liu said a big part of his childhood was doing martial arts in the neighborhood. He remembers going around the town to perform wushu, hung ga and lion dance for the community. For him, Four Seas was not just a restaurant and bar, it symbolized his memories of the neighborhood in which he grew up.
"I can't recreate the original Four Seas, but I can create new memories with it for the new generation," Liu said.
"I had an initial concept having a walkway to a back room bar," he continued, "but to build it out to make it more fun and have a lot more depth to it, I brought Electric Coffin to do the art and Board & Vellum, the architects, to do the overall designs."
Liu and his team repurposed many antiques pieces from the previous setting. The old wall dividers, for example, are hung from the walkway ceiling as screens. "We kept many architectural pieces whether it is the beam or the wood carving, and the bar top is still the same," he said.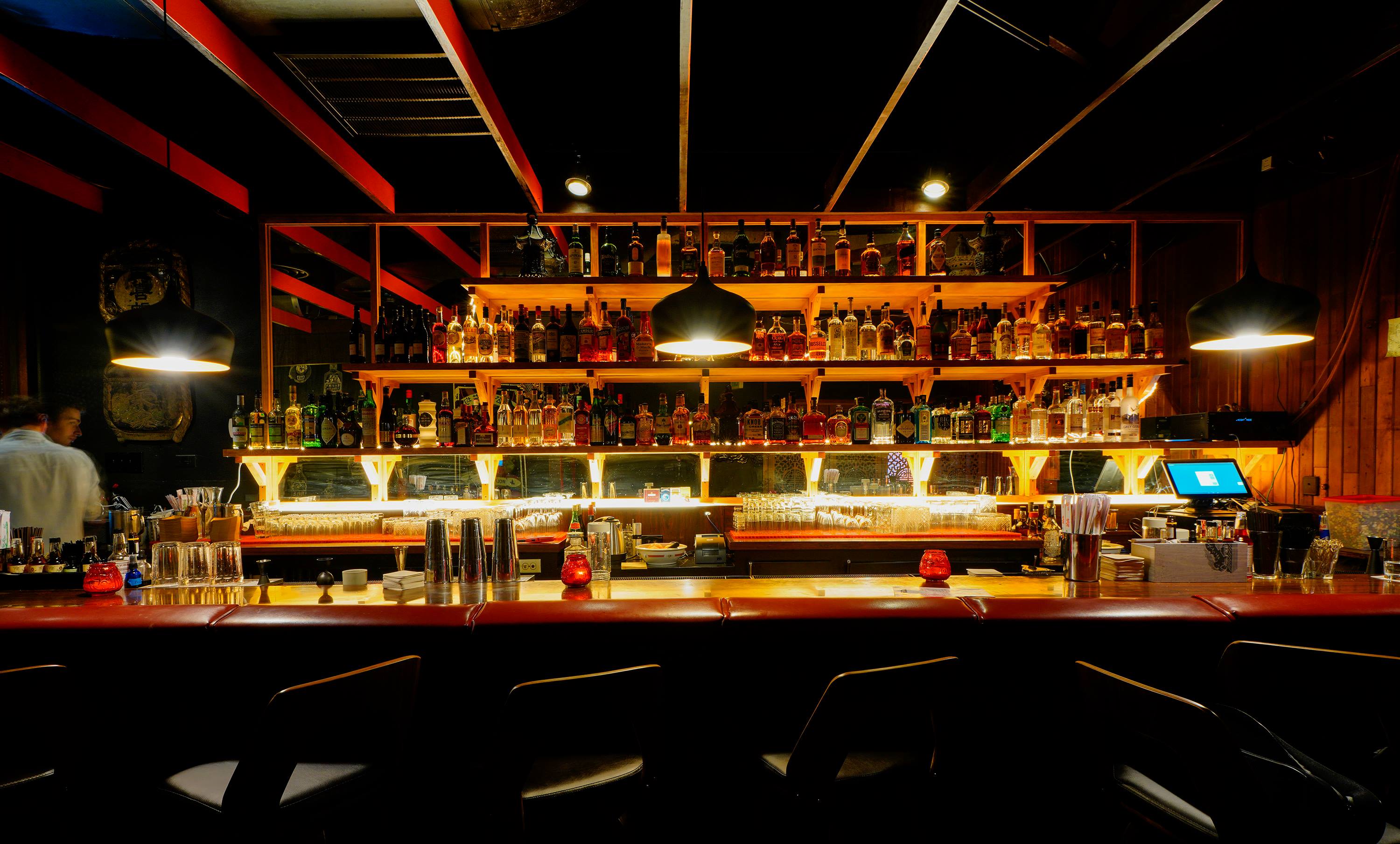 In addition to its renovation, the menu itself is the highlight of the bar. Dynasty Room features small plates that are influenced by Chinese and Korean cuisines, such as Zha Jiang Noodles (a noodle dish mixed with soy paste, minced pork and mushrooms / $7), deep fried fish ($6), and Hainan Chicken (a cold chicken dish with house-made garlic sauce / $8). Guests now can taste the popcorn chicken with the  recipe that has been used in Oasis Tea Zone since 2002.
The house special cocktails are crafted to promote the Asian flavors. General manager and beverage director Michael Chu has created a special drink menu that is built around tea blends and herbal infusion with syrups and different spirits.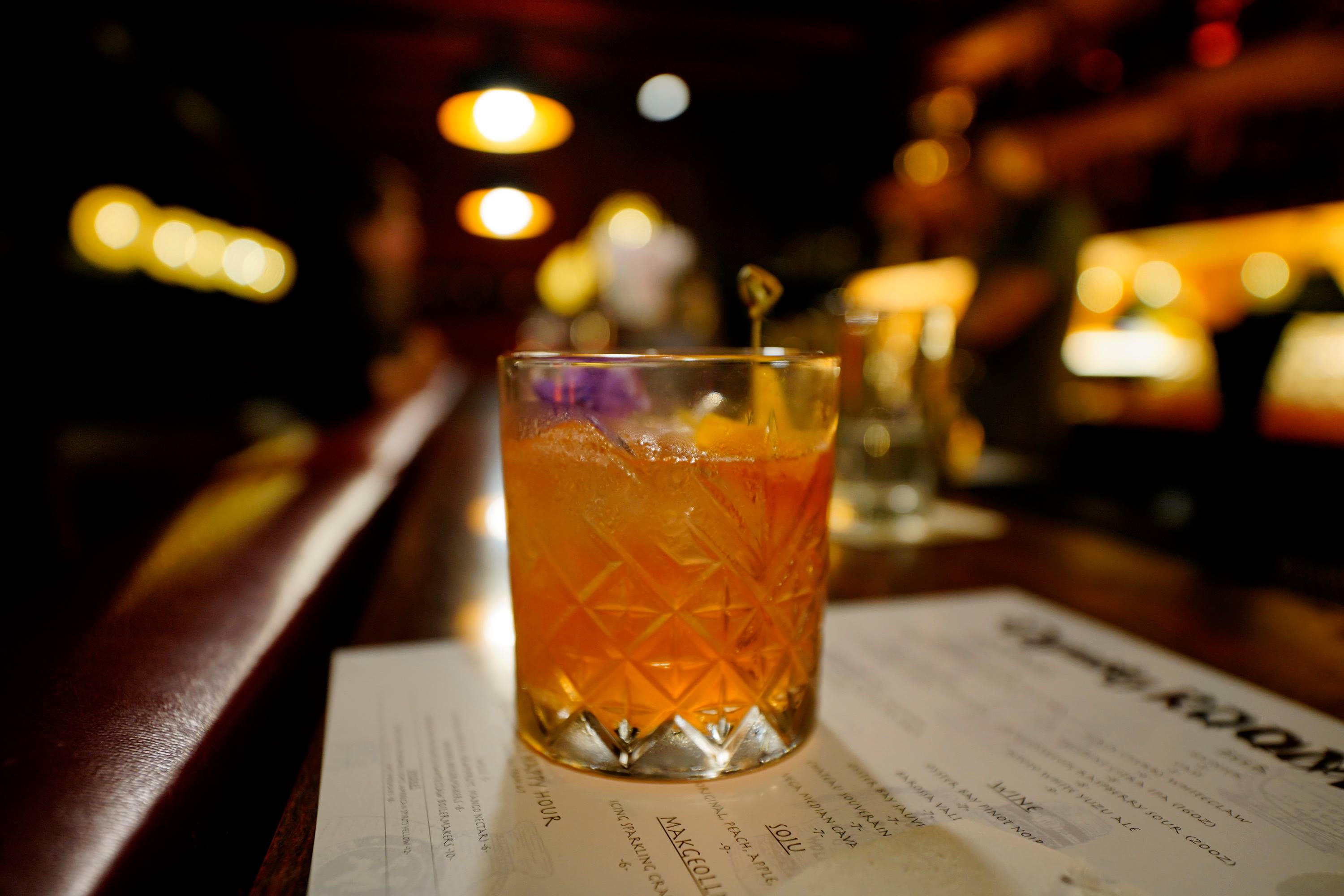 Besides the bar, Dynasty Room has an event space that is currently under construction. It will be used for a variety of community events. "We didn't want to take away anything from the community," Chu explained, "but want to add some new experiences that haven't been found here yet,"
Nikki Tran, who visited the bar for the first time, said, "I feel like in Chinatown, there isn't a lot of places for young people to hang out at nighttime. So I think this place is going to be perfect."
Trista Robinson, a return customer, agreed that the new Dynasty Room will bring more people to CID for late-night entertainment. "It is fun to see a little bit of history before it closes," she added,  "They have kept a lot of the main structure that was here before but with fun new decorations and arts."
Liu hopes Dynasty Room will become a place people will continue to remember fondly.
"At the end of the day It's all about how to create a community spot," he added. "It is not about creating the same thing again in Chinatown but to create something different so it helps adding to the neighborhood."